July 15, 2016
VICTORY TEAM OPTS FOR MOORE OF THE SAME!
F1H2O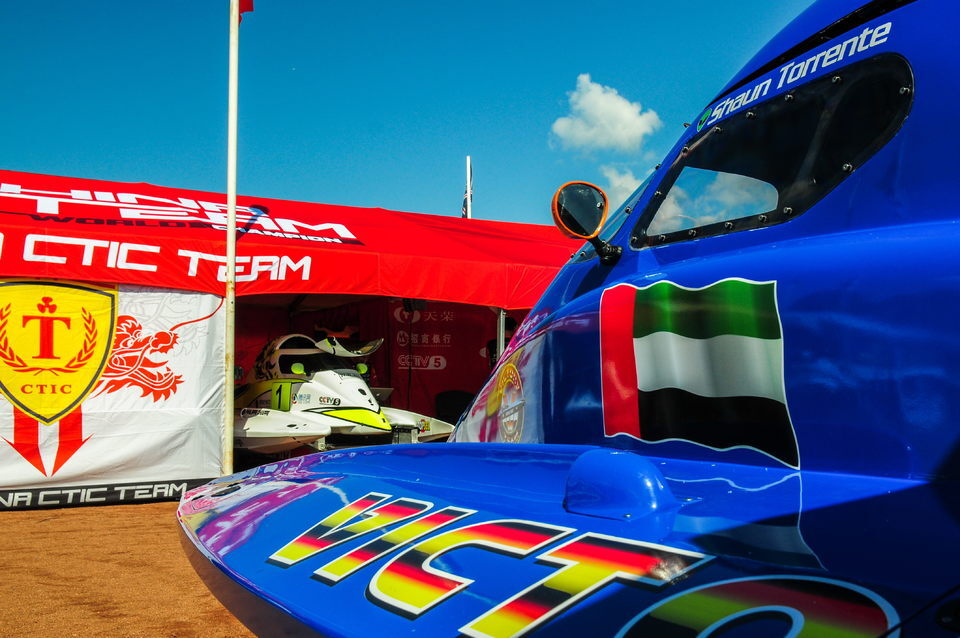 Friday, 15 July, EVIAN (France): Victory Team has upped the stakes in its championship bid and will roll the dice at this weekend's Grand Prix of France when Shaun Torrente lines up in his new David Moore designed and built hull.
The shiny new blue boat, now sitting in the Victory Team's pit, answers the reasons for their relative silence over recent months other than saying that they have been testing in a secret location, has sparked considerable intrigue and tongue wagging in the paddock.
The move to opt to bring in a tried and tested design, which in the hands of Philippe Chiappe and the CTIC F1 China Team has won the world title for the last two seasons, as opposed to following their in-house boat build and development has added considerable spice to the weekend's proceedings.
With Moore seemingly pinning the Victory colours to his chest his latest offering swells the numbers of his design on the water to six, but the one to beat in this apparent 'tug of moore' remains the number 1 boat of Chiappe and CTIC F1 China Team.