July 12, 2016
CARELLA HAS UNFINISHED BUSINESS IN EVIAN
F1H2O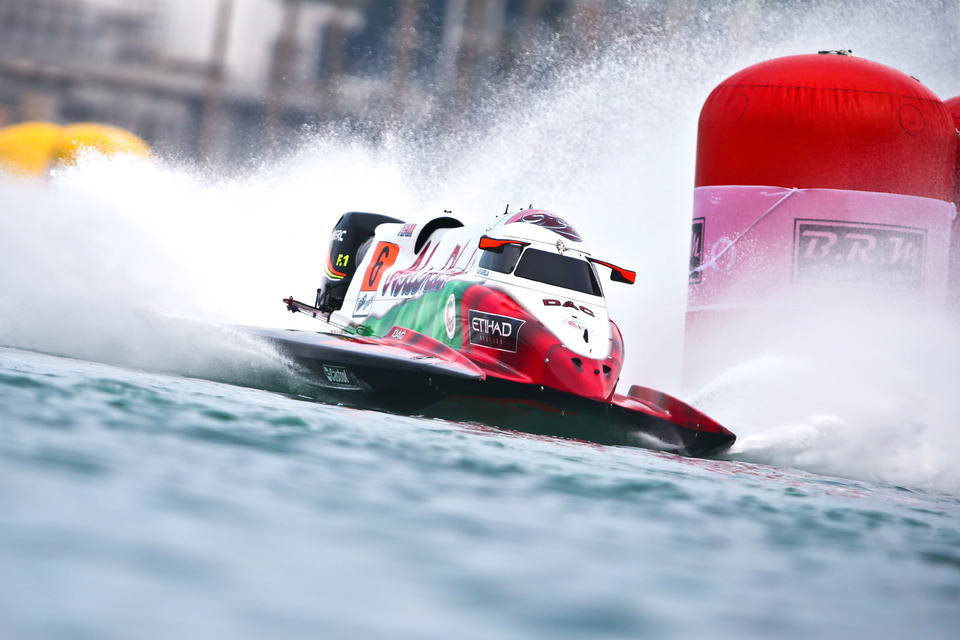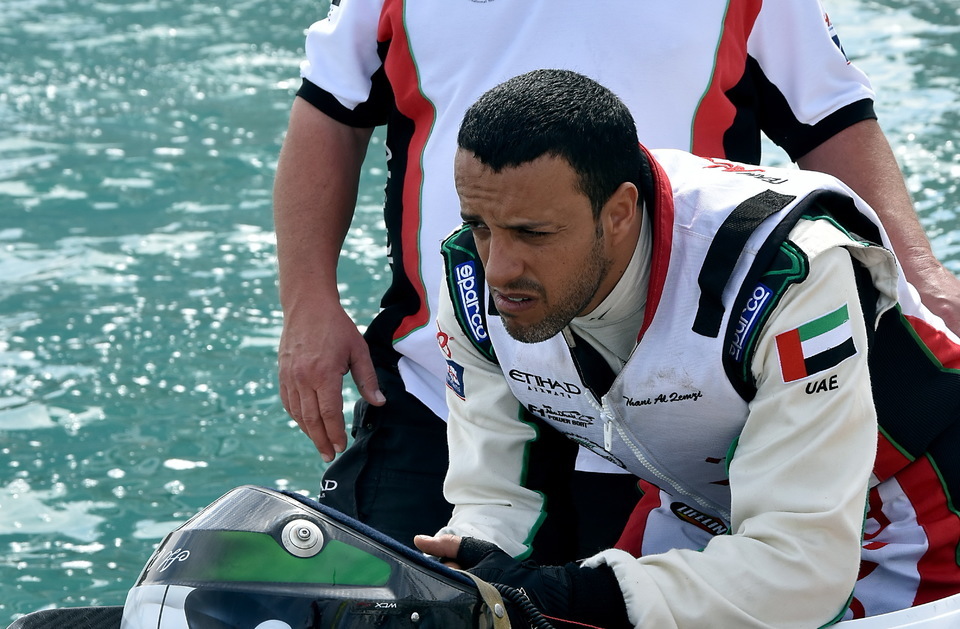 Tuesday, 12 July, EVIAN (France): Team Abu Dhabi's Alex Carella will be aiming to keep the pressure on championship leader Philippe Chiappe at this weekend's Grand Prix of France in Evian, with teammate Thani Al Qamzi looking to post his first points of the season.
Three-time world champion Carella sits in second place five points adrift and has unfinished business to attend to in Evian, after storming to outright victory last year only to be disqualified from the final results for a technical infringement. "Thani and I have been very busy in the last few weeks keeping our hand in with the team, carrying out some testing and making sure we are focused and ready to push in Evian," said Carella. "Since the Dubai Grand Prix, we won our class at the 24 Hours of Rouen and I took part in an F2 race and we were both in action last weekend at a round of the World Endurance Championship in Poland. It all helps you keep the race focus and maintain the confidence."
Al Qamzi, who re-joined the team in Porto last season, has ground to make up after retiring from the opening round in Dubai in March, Chiappe leading from start-to-finish to seal the win with Carella shadowing him to the flag in second place.
Salem Al-Remeithi, general manager of the Abu Dhabi International Marine Sports Club (ADIMSC) where the team is based, is confident that they are well-placed to challenge for the title this season and the win in Evian. "The F1H20 World Championship is one of the most prestigious in the UIM calendar and one that we are seriously focusing on winning this season," he said. "Our on-race team manager Guido Cappellini is the most successful driver in the history of the sport. His knowledge and the talents of both Thani and Alex should give us an excellent chance to challenge for the win this weekend."