April 21, 2016
TEAMS TO SET ABOUT CLOSING THE GAP TO CTIC F1 CHINA
F1H2O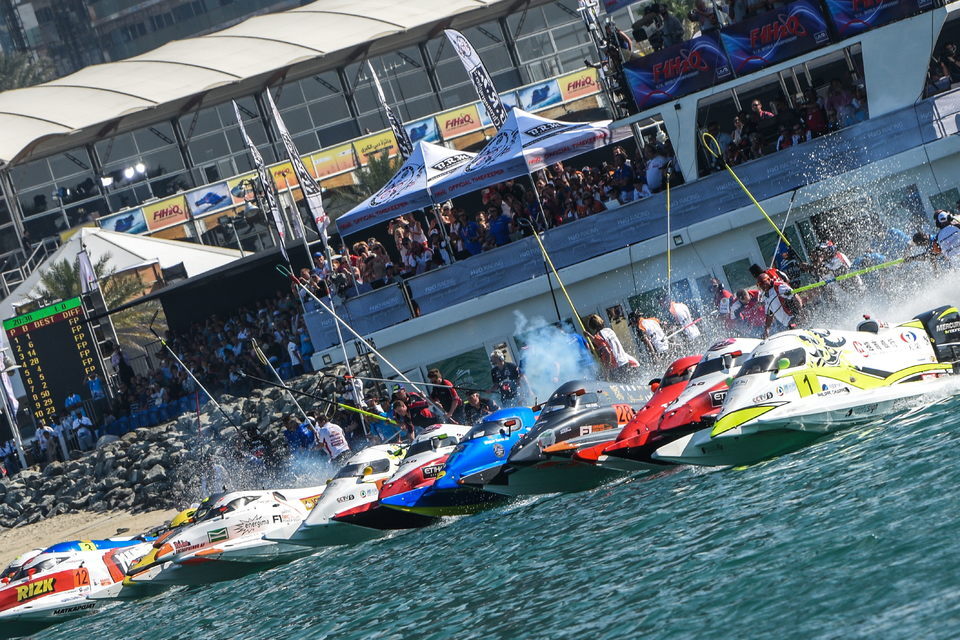 Thursday, 21 April: But for Sweden's Jesper Forss' spectacular exit from the season-opener on lap 26 at the Grand Prix of Dubai, bringing out the yellow flag and allowing the chasing pack to close up, Philippe Chiappe's winning margin may well have had his rivals waving the white flag in surrender with just one race run.
With the container's that carry the teams' boats and all their equipment around the world now back in Europe - with the exception of Victory who remain at home in Dubai to prepare for round 2 - and at various locations in France, Italy, Portugal and Sweden, Team CTIC F1 China's rivals can all start the daunting task of figuring out what they need to do to close the performance gap.
Chiappe's comments during qualifying "everything is under control" proved accurate and will still be ringing in the ears of his peers, Team Abu Dhabi's Alex Carella's comment "just too fast no way to catch him" rather succinctly summing up the situation.
With the next round in [Evian] France [in July] still someway off the teams can now strip everything back-to-basics, rebuild, regroup and test and see what they can come up with to find more pace and ensure reliability.
CTIC F1 China for the second year in a row is the team with the target on their backs that all its rivals will be aiming at, but a ray of hope for all is that Chiappe didn't finish in France last year!!