May 27, 2016
PREPARATIONS UNDERWAY AS HARBIN GETS GREEN LIGHT TO HOST ROUND FOUR
F1H2O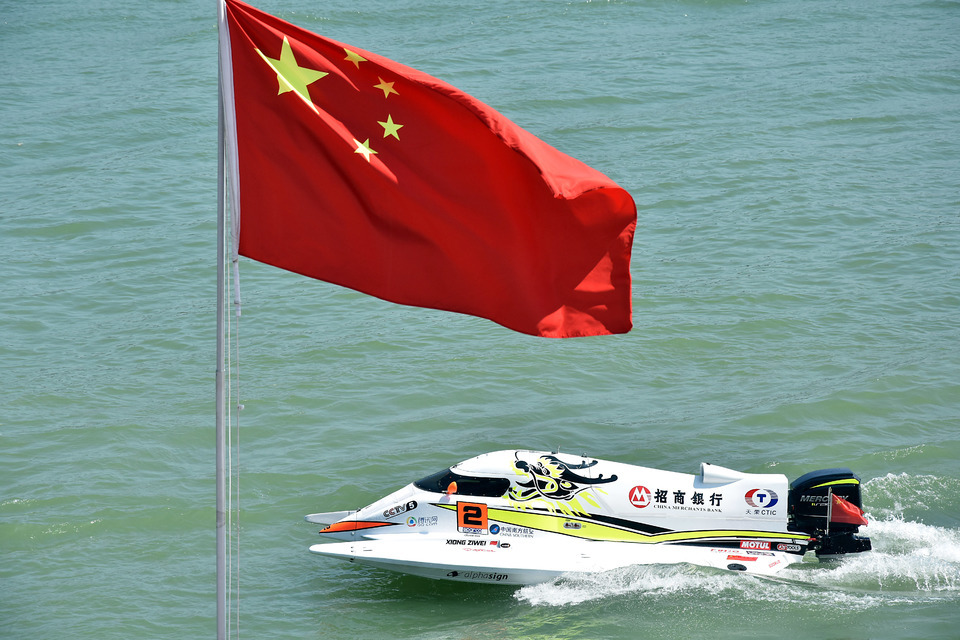 Friday, 27 May: The city of Harbin, capital of Heilongiiang, China's northernmost province, is gearing- up to host round four of the UIM F1H2O World Championship after the homologation of the circuit was given the green light by a delegation from Idea Marketing earlier this week.
The Grand Prix of Harbin will take place on 2-4 September and introduces the tenth city in the People's Republic of China to host a round of the championship since the first F1H2O Grand Prix was held in Hangzhou in 1995.
Idea Marketing's representatives, Lavinia Cavallero, Raimondo di San Germano, Alec Cavallero, UIM Race Commissioner Luis Ribeiro and Eric Chan spent four days visiting the city and in particular the race venue located in the Hulan Estuary Wetland Park, to review the facilities including grandstands, offices, hotels and a nearby hospital.
The championship has a deep-rooted and highly successful association with the Peoples Republic of China which has hosted 19 Grand Prix in 14 years and a race in Harbin has been high on Idea Marketing's list of potential venues for some time. "We have been negotiating with authorities in Harbin for five years together with Tianrong," said Lavinia Cavallero, vice president Idea Marketing. "We are extremely pleased to have successfully concluded negotiations and are looking forward to the first of a long series of successful races in the region."
The F1H2O World Championship was identified by key authorities of the region as a suitable international marketing platform to promote the area who have been following the series closely in the past years with delegates attending several events to evaluate its full potential. "I would like to take this opportunity to thank Wan Hong Jun from the Water Sports Administration Centre and General Administration of Sport of China, the Deputy Mayor of Harbin, Zhang Xian You, Sports Bureau Chief of Harbin, Xin Hai Feng, and the Chief Executive of the People's Government of Hulan District, Yu Chuan Yong, for their support and tireless efforts to work closely with Idea Marketing to bring the event to Harbin for the first time," added Lavinia Cavallero. "I would also like to take this opportunity to thank Eric Chan who has been instrumental in all discussions and negotiations."