May 24, 2016
ALWAYS ROOM TO ANALYSE AND TO IMPROVE SAYS PHILIPPE DESSERTENNE
F1H2O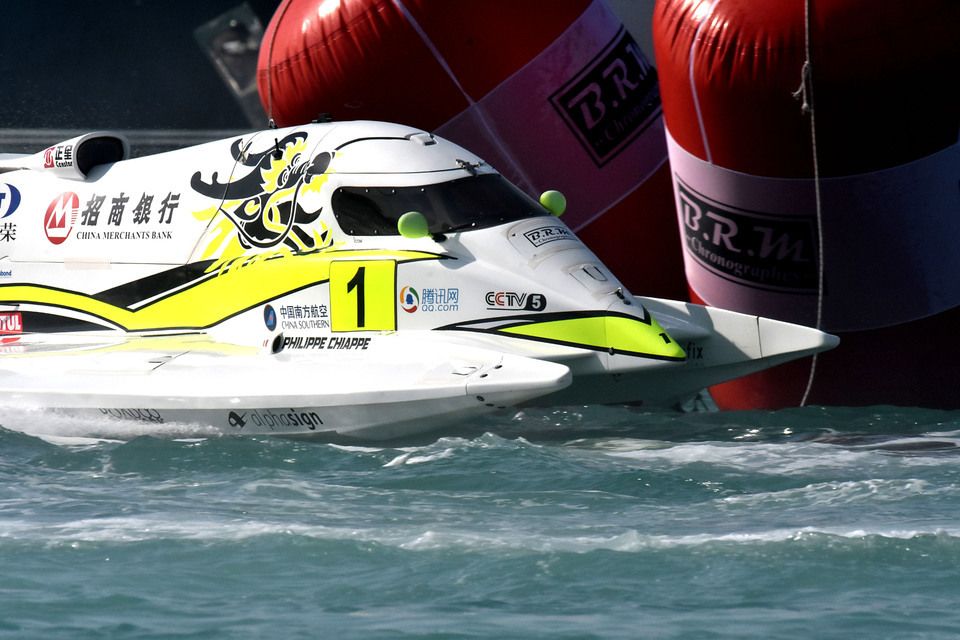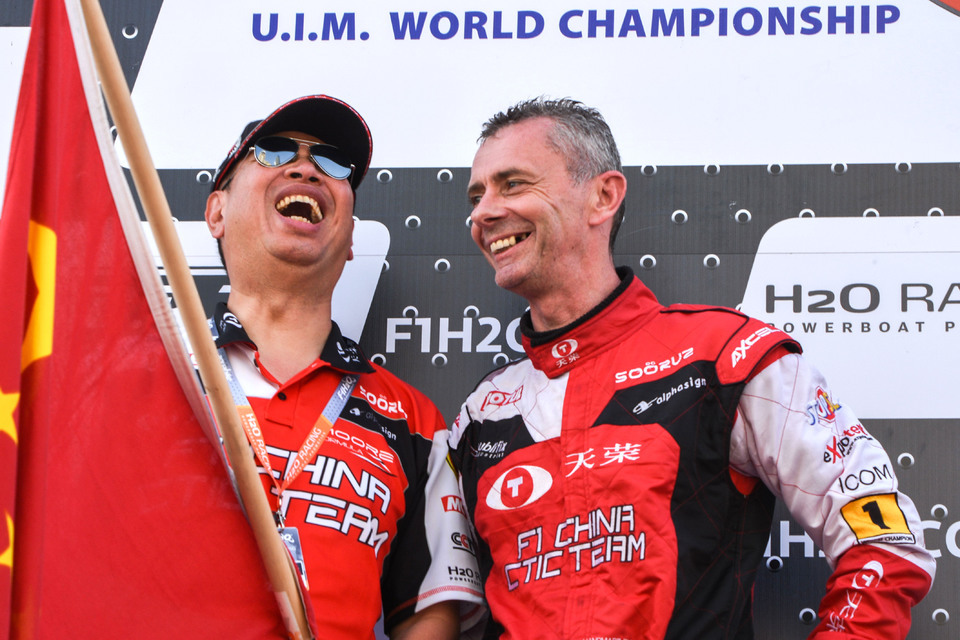 Tuesday, 24 May: CTIC F1 China will leave nothing to chance in their build up to the Grand prix of France in Evian on 15-17 July as their preparations intensify for the first of the teams' two 'home' races.
Speaking from their very impressive facility in La Rochelle, Philippe Dessertenne, CTIC racing manager and the architect behind the team's success, gave an insight into their current run of results and plans. "Never stop working hard and keep looking to improve," said the former racer and GP winner with 14 podium credits on his CV who has guided the team to consecutive world drivers' titles. "Right now we are at a top level, not because of something special that we have, not just one element, everything is at top level. We have a good driver, good engine, good propellers, good boat and good mechanics and something that I think is a key to our success, a very good atmosphere amongst everyone in the team."
This is clearly reflected in Philippe Chiappe's and the teams' performances following the Frenchman's first win in Kyiv in 2013. In 15 starts since he has won five and finished on the podium seven times 'en route' to his first title with a true champions' drive to win in Sharjah in 2014 and clinch the title by eight points from Alex Carella, repeating the feat the following year with a race to spare and closing out the year with a 16 point cushion.
The perfect start to 2016 with Chiappe taking pole and winning in Dubai and teammate Xiong Ziwei posting his best performances with seventh in qualifying and a best ever fifth place does not mean the team will rest on its laurels. "After Dubai we make a list of all the areas where we feel we can improve. Philippe [Chiappe] always immediately has his list and we try to motivate and challenge our crew with each given a report card on their overall performances and everyone scores well.
"Our first task now we have the boats back is to check all the engines because in Dubai we had some concerns and we have the capacity and will rebuild them in our workshop. We analyse everything to try to improve, because we feel we can improve. We are not looking just for more power or better propellers or changing this or that on the boat but looking at a combination of many things that work together and delivers us the performance we want. The most important thing is to finish every race."
To that end Dessertenne outlined that first up is an overhaul of Chiappe's boat. "The boat is good and running well but some parts are old so we will replace all the electrics and put in a new steering system and whatever else we feel is needed, just to be on the safe side."
He also revealed that a new boat is currently in the build and that it is planned to unleash it towards the end of this season.
In the coming weeks the team will head to Chalon for a series of crucial tests with their propeller wizard Roland Rolle 'mr dynamite' Sjogren, with a trip to Canada in the pipeline to visit engine guru, Alex Leduin.
Asked about the coming race and after failing to get to the chequered flag in Evian last year did he [Dessertenne] feel the team is under any pressure? "Not really. France, China, Dubai for us is the same. We want to win everywhere. I think for some other teams' there is big pressure to win but we are not facing that. We have a good relationship and understanding with Eric [Chan] and our colleagues in China and they understand our philosophy and what makes the team work."
What is certain is that the happy 'band of brothers' that is CTIC F1 China will be the team that everyone wants to try beat in round 2.