June 5, 2020
F1H2O READY TO RESUME THE CHAMPIONSHIP WITH SAFETY PROTOCOL
F1H2O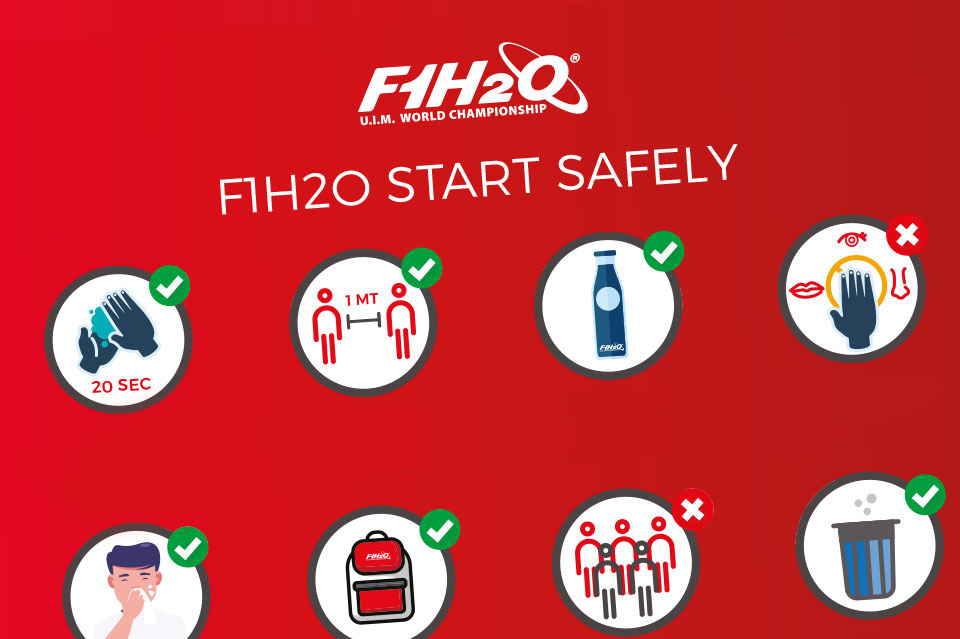 H2O Racing, promoter and organizer of the UIM – F1H2O World Championship is working hard to adapt a new way of working after the Covid-19 pandemic which had a huge impact across the globe.
"While we don't know whether this situation will last a few weeks, a few months or longer" says Nicolò di San Germano, H2O Racing Founder, "we want to reassure drivers, local organizers and F1H2O fans that we are fully prepared and have already established a plan for the re-start of the races".
For this reason the H2O Racing team has prepared its "Anti-contagion safety protocol".
All this shall lead to important changes in the organization of the Events and additional measures implementation to ensure the protection of all involved: limited aggregation opportunities, use of PPE, sanitisation, body temperature monitoring and many others.
Update education and training of Covid-19 risk factors and protective behaviors will be provided on regular basis to H2O Racing staff, teams, suppliers.
"As usual our main priority is the health and safety of all stakeholders" continues Nicolò di San Germano "and we hope and look forward to resume our racing activity soon".