May 21, 2020
BARTEK MARSZALEK READY TO RESUME F1H20 CHAMPIONSHIP WITH A NEW SPONSOR: ORLEN
F1H2O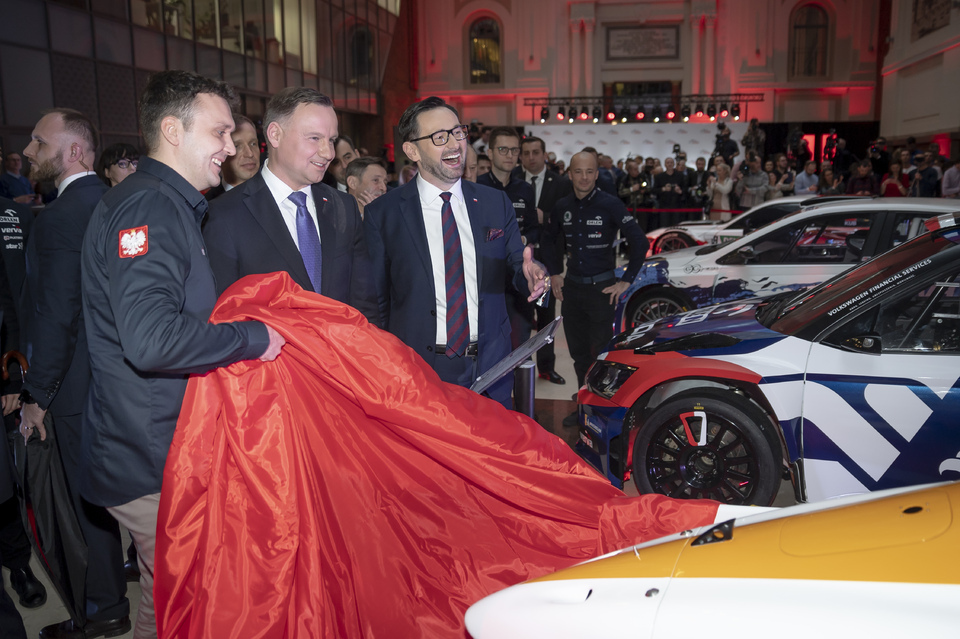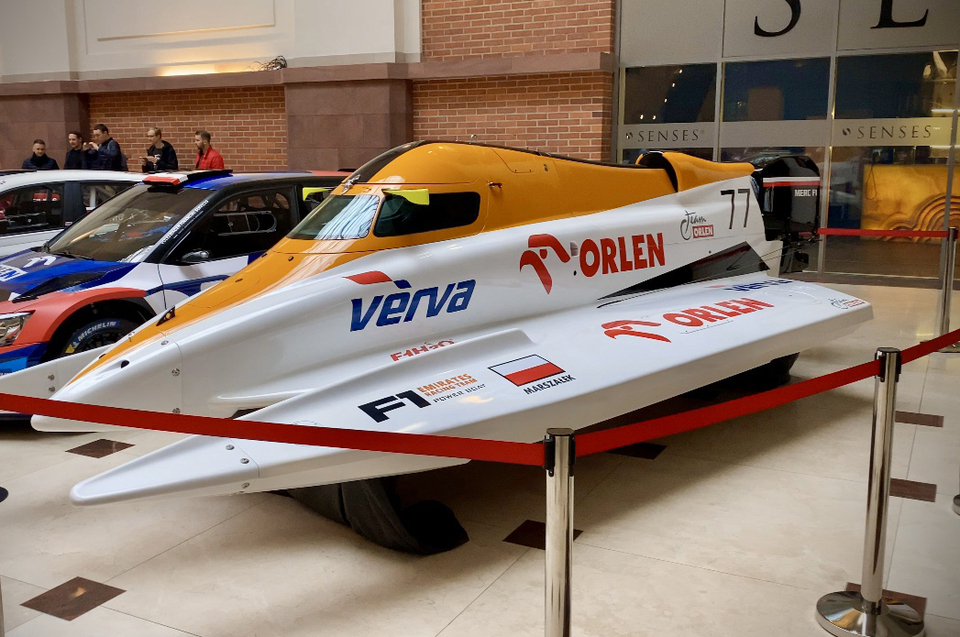 Good news in F1H2O World Championship: Emirates Team's driver Bartek Marszalek from Poland recently signed a contract with ORLEN as new sponsor.
Team Orlen counts the best athletes in motorsport and other disciplines in Poland and it is also title sponsor of Alfa Romeo F1 Orlen Team.
The official presentation was organized in Warsaw during a Gala with the President of the Republic of Poland Mr. Andrzej Duda together with the Chairman of the board of PKN ORLEN Mr. Daniel Objtek.
Bartek Marszalek's Racing F1 boat was presented together with other Team Orlen sponsored vehicles like F1 car of Alfa Romeo Racing ORLEN team 2020 and DTM Bmw car of Robert Kubica.
In 2019 Marszalek had in Sharjah, last Grand Prix of the Season, his best drive of the year and career result moving up from ninth off the dock and scything his way through the field to finish in third to take his first podium and highest year-end result.
"For me joining Orlen is a great honor and it's also a fantastic opportunity to make F1H2O well known in Poland" said the driver " It is also a big step to realize my dream to have in the future a "F1H2O GP of Poland" and I will try my best to host a race in my country the next season".