September 30, 2023
ALBERTO COMPARATO QUICKEST IN GROUP B QUALIFYING STINT ON HOME EVENT IN OLBIA
F1H2O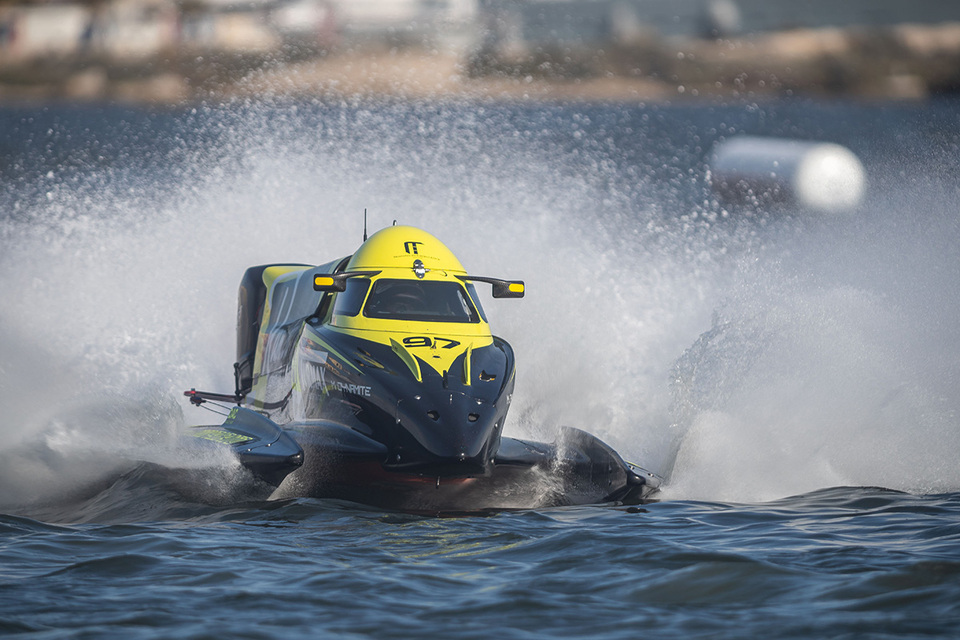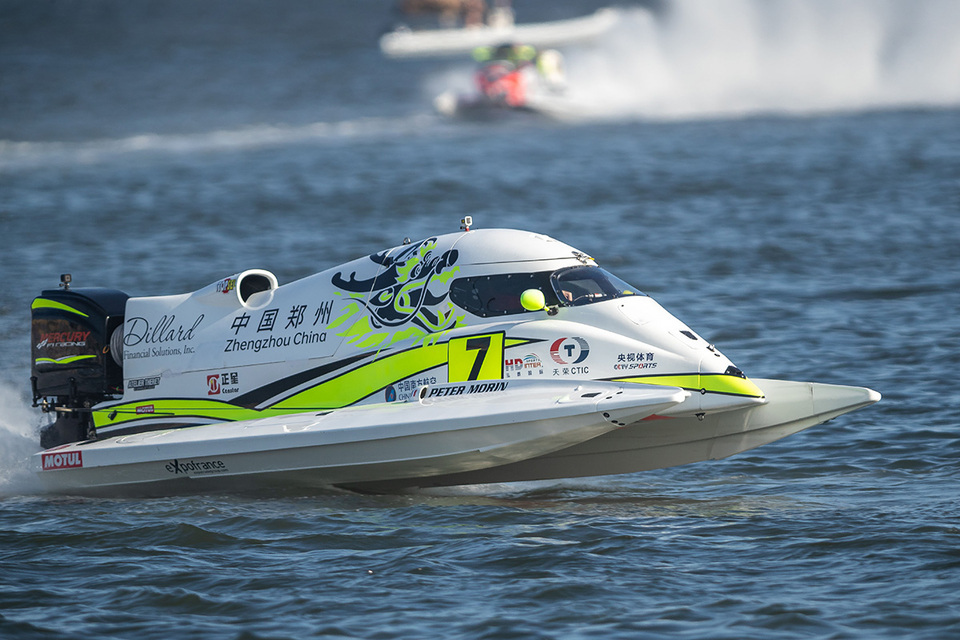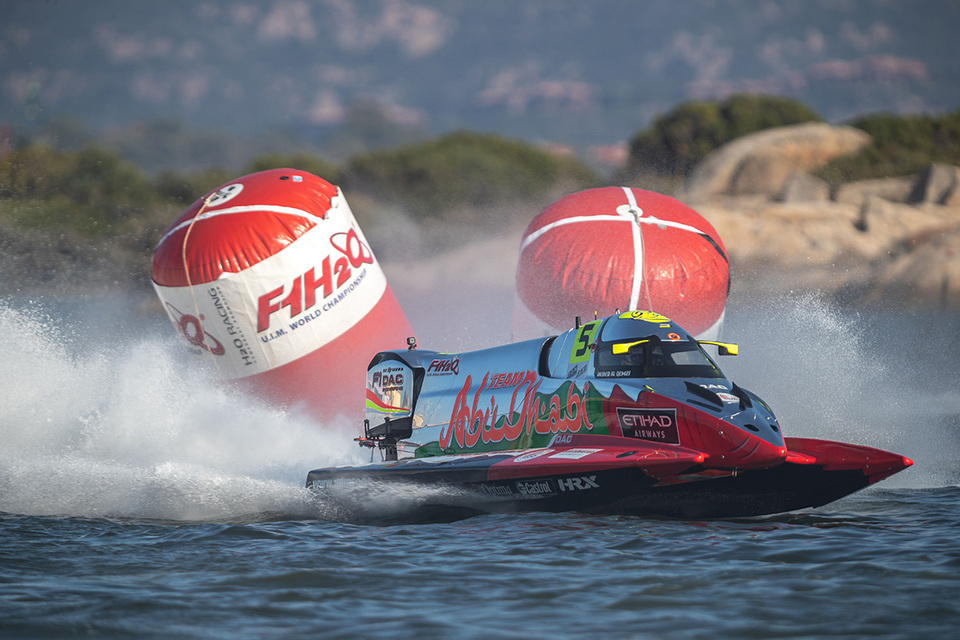 Saturday, September 30: Young Italian racer Alberto Comparato delighted the home crowds and was the quickest driver in the second of the qualifying sessions for the Group B runners at the Regione Sardegna Grand Prix of Italy. The Comparato F1 driver carded a fastest tour of 36.427sec to pip Team Abu Dhabi's Rashed Al-Qemzi to the bragging rights before the afternoon sprint races on the challenging Olbia course.
But Al-Qemzi's fastest lap was under investigation from UIM officials and he was later docked the hot lap and awarded a best run of 36.991sec that dropped him to third behind the China CTIC Team's Peter Morin. Mad Croc Gillman Racing's Filip Roms and Strømøy Racing F1H2O Team 's Bartek Marszalek rounded off the top five.
Comparato set the early target time of 37.168sec at the start of the 30-minute qualifying session for the Group B runners, with Al-Qemzi and Morin settling into second and third. Roms carded a lap of 37.871sec to move up to third at the expense of Morin with 23 minutes of the session remaining. The times during the second qualifying stint were not on a par with those set by the earlier Group A runners and Comparato's time would only put him fourth on the pontoon when the two sessions were combined.
Heading into the remaining 18 minutes, Al-Qemzi hit the front with a run of 36.600sec that put him behind Jonas Andersson and Erik Stark in the virtual overall standings, while Maverick Racing's Cédric Deguisne moved off the foot of the leaderboard and pushed Ben Jelf and Kalle Viippo down to ninth and 10th. Deguisne then ran even quicker with a lap of 39.164sec and demoted Marszalek to eighth.
But the Pole was not to be denied and Marszalek responded quickly with a 38.220sec lap and moved up to sixth. Two-time World Champion Sami Seliö was not able to challenge the leading trio and was forced to pull out of the session with 10 minutes still on the clock. The Finn held a provisional fifth fastest in the group before slipping behind Ahmad Al-Fahim and into sixth.
Al-Qemzi continued to hold the fastest time, although the Emirati's fastest lap time was under investigation by UIM officials as the stint headed into the final six minutes. Morin overhauled Roms to snatch fourth and Marszalek climbed to fifth and pushed Al-Fahim and Seliö down to sixth and seventh.
In the final minute, Comparato benefitted from running with less fuel and a lighter boat and the Italian carded a session-winning lap of 36.427sec to displace Al-Qemzi and claim the bragging rights with Al-Qemzi still under investigation for his earlier lap. Jelf, Deguisne and Viippo rounded off the qualifiers in eighth, ninth and 10th.