September 30, 2023
TEAM SWEDEN'S JONAS ANDERSSON SETS FASTEST TIME IN GROUP A QUALIFYING
F1H2O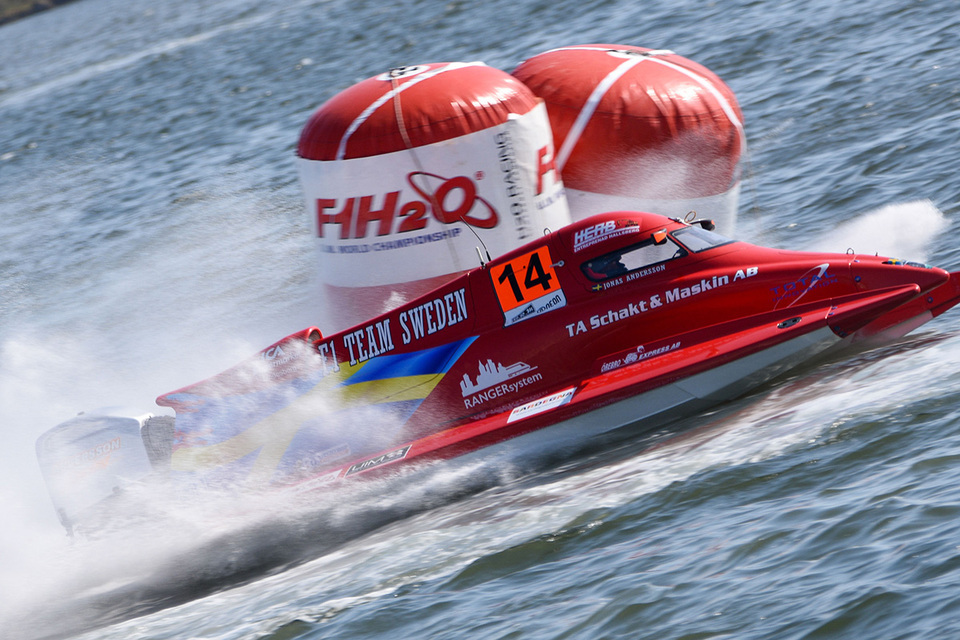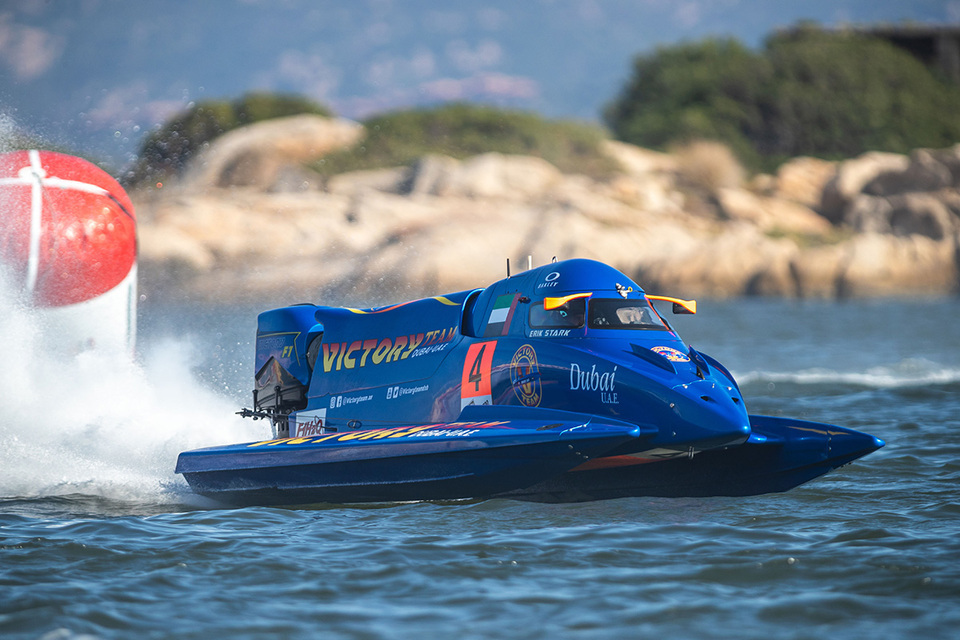 Saturday, September 30: Team Sweden's Jonas Andersson set the fastest lap of 36.022 seconds during the opening qualifying session for the Group A entrants at the Regione Sardegna Grand Prix of Italy on Saturday morning.
In a carbon copy of what happened during Friday afternoon's free practice session, the Swede trailed his fellow countryman Erik Stark until the final seconds of the stint before posting a winning lap, with the Victory Team's Stark claiming the second quickest time and Ferdinand Zandbergen of the Sharjah Team finishing third.
Stark said: "We are up there and Jonas just pipped me right at the end. We have the pace. Jonas is not going to win this race. We are going to do it and we will take the race to Sharjah….!"
Under the new race format, qualifying was split into two 30-minute sessions for each of the two groups of 10 boats and that would determine the starting order for the pair of afternoon sprint races on the 1500-metre course.
Andersson and Stark had been the fastest two drivers in Friday afternoon's free practice session and they were tipped to shine in flat calm conditions on Saturday morning. Team Abu Dhabi's Thani Al-Qamzi laid down the early gauntlet with a run of 37.829sec on his opening tour but his lap time was soon surpassed by Zandbergen and a flying Andersson, with Stark pushing the Emirati down to fourth.
After seven minutes of the session, Stark ran faster than Andersson to claim provisional pole with a run of 36.42sec and then improved with a time of 36.157sec to go 0.399sec quicker than the World Championship leader.
Heading into the final 10 minutes, Stark led from Andersson, Zandbergen, Al-Qamzi, Grant Trask and Brent Dillard with Marit Strømøy hovering in seventh place. The leaders held station until the final minute, when Andersson repeated his form from Friday afternoon's free practice session to pip Stark to the fastest time. Zandbergen snatched third and Trask displaced Al-Qamzi to take fourth place in the last two minutes of the session.
Seventh-placed Strømøy said: "New boat, new engine, completely new set-up, heavier engine with new technology and we are testing it little-by-little and hope to be on the top."
Comparato F1's Brock Cohen, the F1 Atlantic Team's Duarte Benavente and Alexandre Bourgeot of Maverick Racing rounded off the finishers in eighth, ninth and 10th and will need to find additional pace in the sprint races to avoid the chance of joining the repecharge on Sunday morning.