September 25, 2017
ABU DHABI OUT TO DEFEND POINTS ADVANTAGE IN LIUZHOU
F1H2O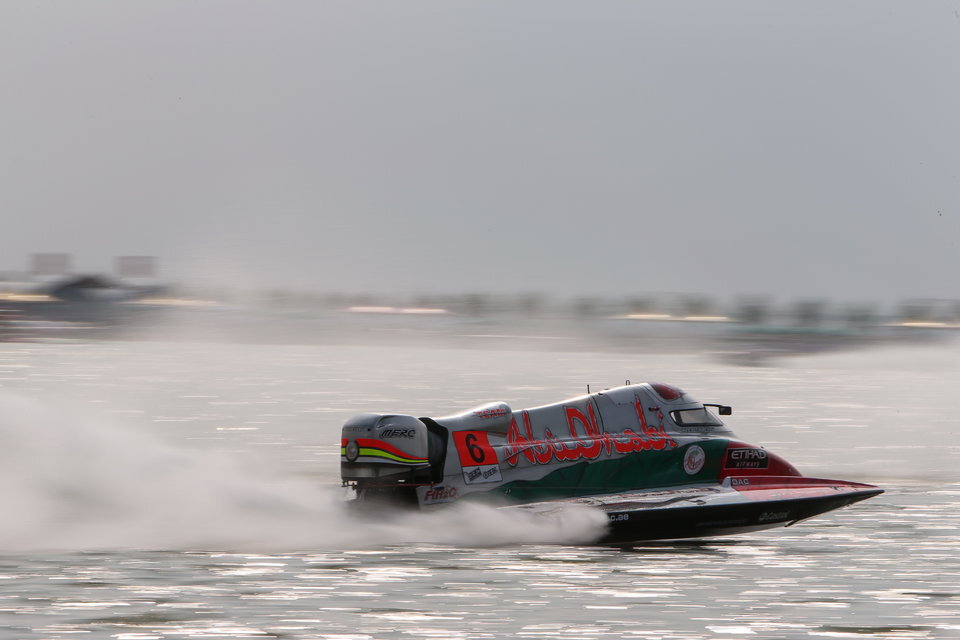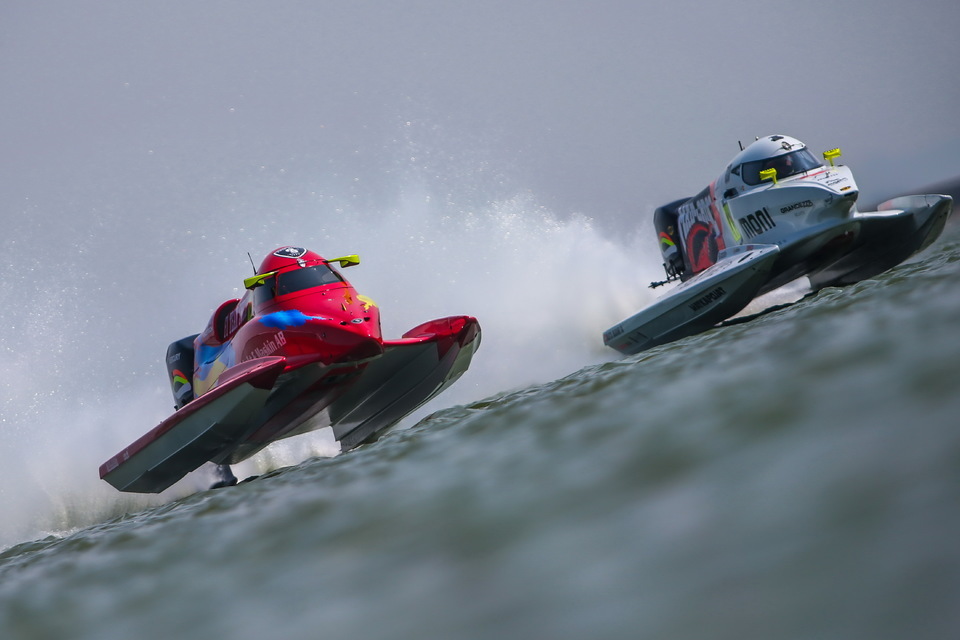 Monday, 25 September, LIUZHOU (China): Team Abu Dhabi will line up in China for this weekend's [29 September-1 October] Grand Prix of Liuzhou, round 4 of the UIM F1H2O World Championship, with its trio of drivers looking to defend its points advantage in the drivers and teams championships.
After three rounds of an already compelling season which has seen three different pole-sitters, race winners and championship leaders', it is Carella who now commands top spot on 38 points, eight clear of Mad Croc BABA Racing's Sami Selio.
Carella will be relishing getting back out on the 2.02km River Liu circuit and returning to Liuzhou which he says is a lucky venue for him having won there three times in the last five years. His win and two fourths and Teammate Thani Al Qemzi's podium last time out in Harbin and top six finish in France puts Abu Dhabi comfortably on top in the teams championship, 19 points ahead of Sweden. Rashed Al Qemzi, the youngest of the three boat squad, lines up in Liuzhou for the first time in the top-flight and will be looking to post his first championship points.
Selio, who has four wins on Chinese waters and one of them in Liuzhou, is the immediate threat and will put his spectacular crash in qualifying and non-points finish in Harbin behind him as he looks to reassert his title challenge. But the Finn and the team face a heavy work load ahead of Friday's first practice to repair his favoured race boat.
Tied in third spot and 11 points adrift are CTIC F1 Shenzhen China's Philippe Chiappe and Sweden's Erik Stark, and of the two it is defending champion Chiappe who is the one under pressure and needs to turn his fortunes around, racing manager Philippe Dessertenne admitting that they are struggling to resolve one or two technical issues that has seen his star driver slip from the top of the title race after a win in Portugal, fail to finish in France and manage only fifth in China in August.
Stark on the other hand will be pumped up after moving well into contention in the title race following his brilliant pole and race win-double in Harbin and if teammate Jonas Andersson, currently sitting in ninth spot and a winner in Liuzhou in 2009, can convince himself which of his two boats is actually the better one may well pose a real threat.
After sitting out the season opener following a massive crash in qualifying in Portugal and gifting his rivals a 20 point head start, Victory's Ahmed Al Hameli is quietly racking up the points and very much in the mix in fifth place, his last two outings netting 21 points and a podium. He heads back to Liuzhou as the defending Grand Prix champion following his memorable pole and win double there last year.
For teammate Shaun Torrente his season is absolutely a case of what might have been as he finds himself struggling to hang on in the title race and down in eighth place and staring down a 26 point deficit. The American has pace, no doubt of that, but his driving performances have been blighted by two engine failures that robbed him of a win and a probable podium and he concedes that he may already be out of the title race.
F1 Atlantic's Duarte Benavente's nine race run of finishing in the points ended last time out and he will be hoping to get back on track to protect his seventh place, whilst Blaze Performance driver Bartek Marszalek rounds out the top ten and looking to too improve on his season best fifth place.
First practice for the nine teams and 19 drivers from 12 countries is on Friday at 14:00hrs. A second practice session on Saturday morning [10:30hrs] is followed by BRM Official Qualifying at 15:00 hrs. A final practice on Sunday [09:45hrs] is followed at 14:00hrs by the UIM F1H2O Grand Prix of Liuzhou, on the day the People's Republic of China celebrates its 68th National Day.
F1H2O World Championship Standings after round 3 – top ten…
1. A Carella (ita/*uae) – 38pts
2. S Selio (fin) – 30pts
3= P Chiappe (fra) – 27pts
3= E Stark (swe) – 27pts
5. A Al Hameli (uae) – 21pts
6. T Al Qemzi (uae) – 20pts
7. D Benavente (por) – 14pts
8. S Torrente (usa/*uae) – 12pts
9. J Andersson (swe) – 12pts
10. B Marszalek (pol) – 11pts
(*denotes nationality of racing super licence)
For full classifications:
http://f1h2o.com/standings/2017/f1h2o
[BRM Official Qualifying at 1500hrs [local] on Saturday 30 September and the UIM F1H2O Grand Prix of Liuzhou at 1400hrs [local] on Sunday 1 October will be streamed live on f1h2o.com]