September 22, 2018
TORRENTE AND STARK CELEBRATE TEAM ABU DHABI ONE-TWO IN BRM QUALIFYING
F1H2O
*Andersson third quickest for Team Amaravati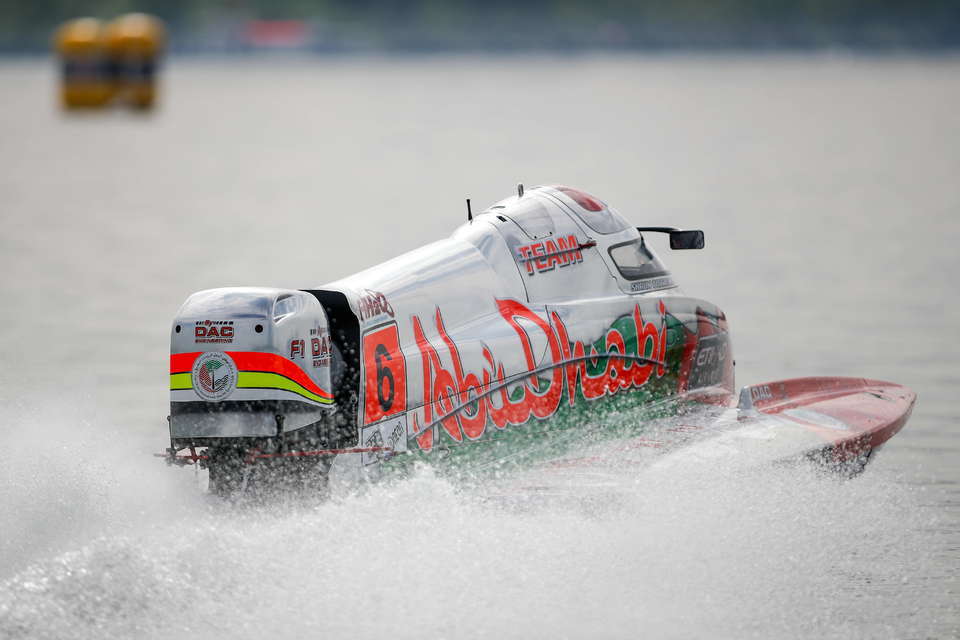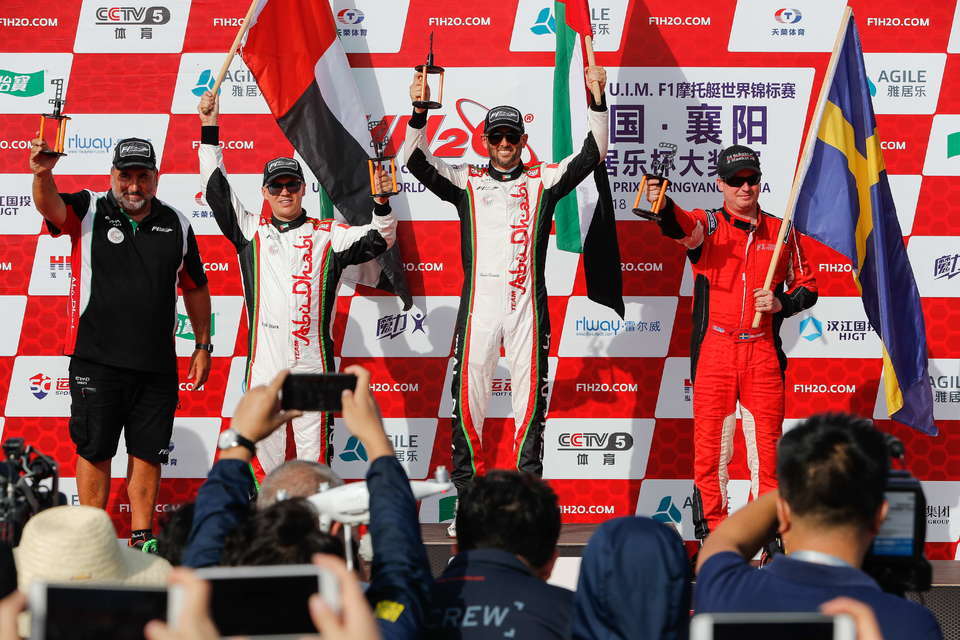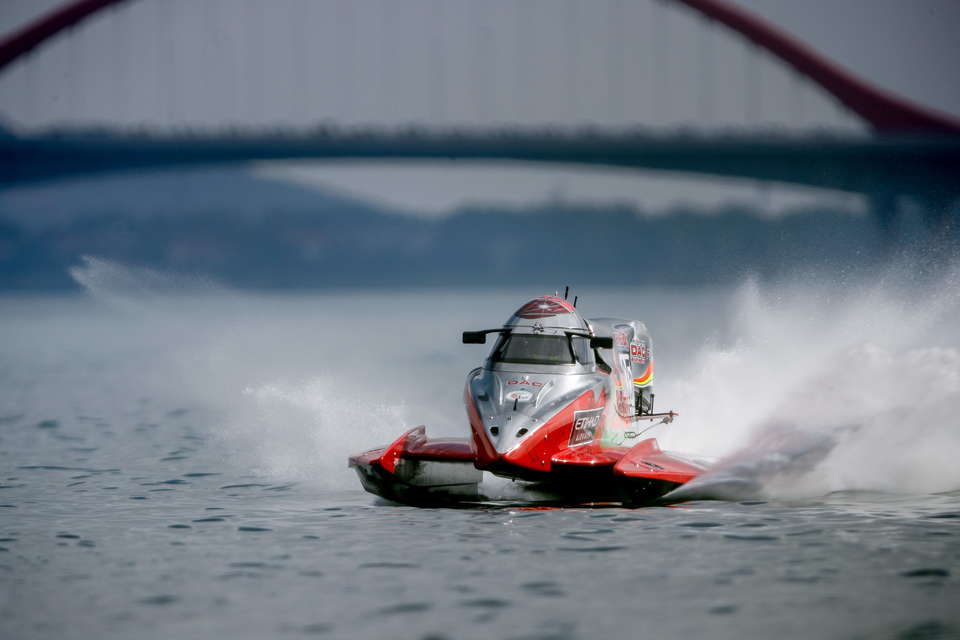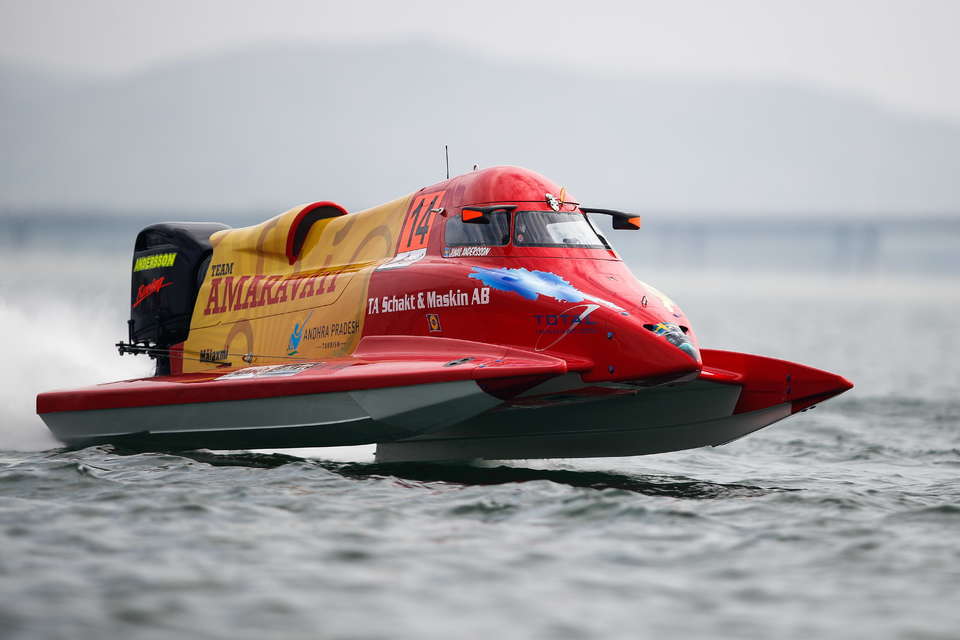 Saturday, 22 September, XIANGYANG (China): Abu Dhabi's Shaun Torrente and Erik Stark will start tomorrow's UIM F1H2O Agile Grand Prix of Xiangyang in first and second place with the team celebrating its second one-two of the season in BRM Qualifying.
It was another impressive showing by the Abu Dhabi outfit with all three drivers comfortably qualifying for the Q3 top-six shootout and looked set for a top three lockout, but their hopes were dashed by the last man to go in the shootout, Jonas Andersson, who snatched third place for Team Amaravati from Thani Al Qemzi by 0.15 seconds.
Victory Team's Ahmed Al Hameli was the first to go in the shootout and after an aborted first run set the target time with a 56.06s lap which CTIC F1 Shenzhen China driver Philippe Chiappe failed to beat, posting his best time of 56.36s on his first flying lap.
Thani Al Qemzi was out next posting a time of 55.82s but went even quicker on his second run with a 55.04s lap to take the provisional pole. Next out was teammate Stark who produced a blistering 54.76s lap to go top and the first driver to go sub 55 seconds.
Torrente was given the time by his crew and went for his first lap and immediately went quicker with what proved to be the pole winning time of 54.51s. "That was an amazing lap," said Torrente after taking his sixth career pole position. "As a driver you want to put down the best lap you can when you need to and today I was pushed hard by my teammates but I was ready for it. I knew the time I had to beat, I was totally focussed and produced a pretty much perfect lap."
Last man out was Andersson after topping the time sheets in Q2, but despite improving on his second run and also getting under the 55 second marker, his time of 54.89s was only good enough to seal third place. "I am really happy with that I couldn't have done any better with what we have. To be top three and to be that close to Abu Dhabi it's as good as a pole position. I've had a lot of problems this year and not really had enough time in the new boat, but the engine was really strong so we will see what we can do tomorrow. But Abu Dhabi is very strong and it will be hard." said Andersson.
It was a bitterly frustrating session for Emirates Racing's Marit Stromoy who went into qualifying on the back of setting the fastest time in second practice and despite easing through Q1 with the fourth fastest time, an engine issue in Q2 ended her hopes of getting through into the shootout. "I am very disappointed. We had a real chance today with this boat and in these conditions. But I had a problem with a massive loss of power especially in the corners. So now we have to find the problem and do what we can tomorrow." said Stromoy.
It was also a disappointing afternoon for Peter Morin, missing the cut in Q2 in seventh and joined on the side lines by Alex Carella, Grant Trask and Erik Edin, with Francesco Cantando's recent good form in qualifying coming to an end after six laps with technical problems.
Any hopes of a swift turn round in fortunes for Mad Croc BABA Racing duo Sami Selio and Filip Roms were quickly quashed with the pair failing to get out of Q1.
For full classifications:
https://www.f1h2o.com/results/2018/grand-prix-of-xiangyang/f1h2o