October 16, 2019
TITLE RACE PERFECTLY POISED FOR SPECTACULAR DOUBLE HEADER IN XIAMEN
F1H2O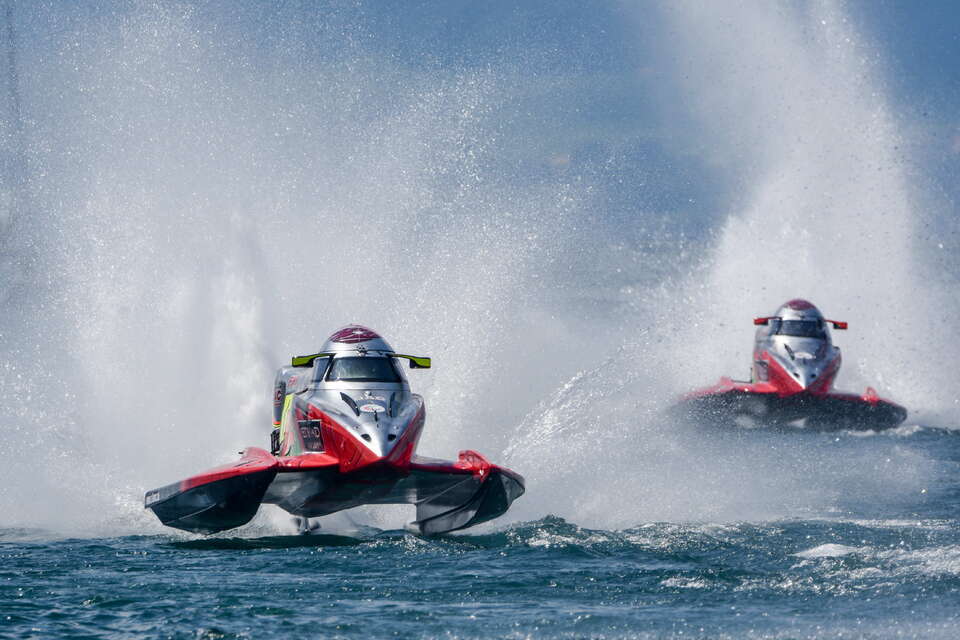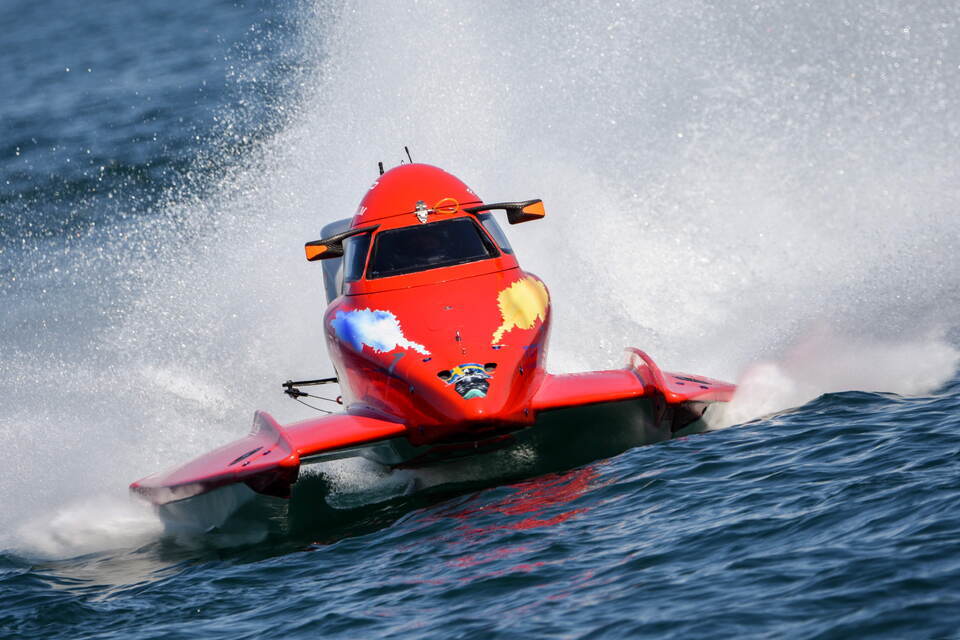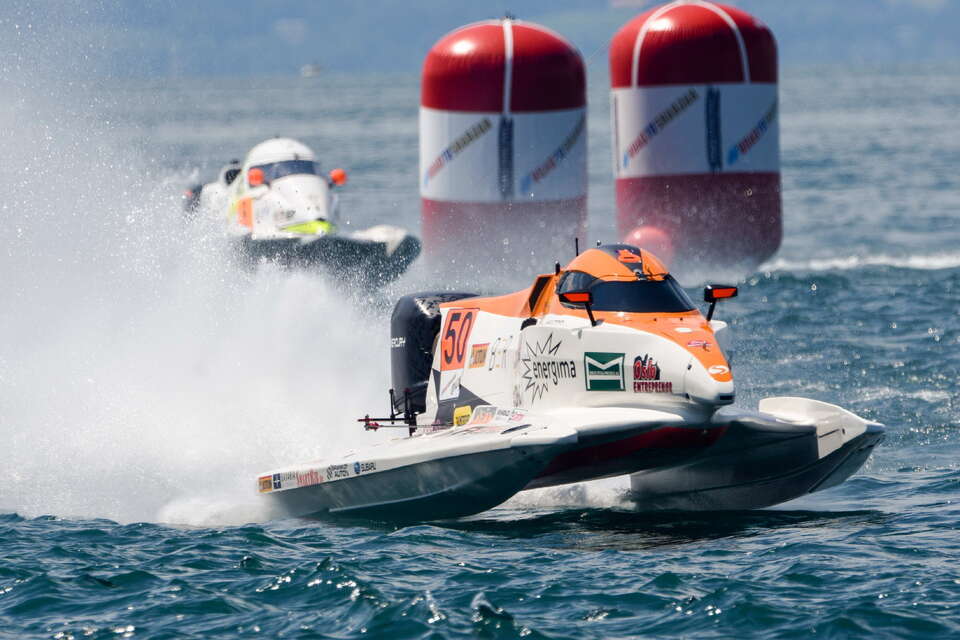 Wednesday, 16 October, XIAMEN (China): The battle for the coveted drivers' world title is perfectly poised as the UIM F1H2O World Championship returns to Xiamen in the People's Republic of China for the first time since 1997 for a spectacular double header with the Grand Prix of Xiamen taking place on Saturday, 19 October followed by the Grand Prix of China 24 hours later.
Just eight points splits the top three in the world championship standings and with 60 points on offer from the remaining three rounds and 40 of them on offer in Xiamen, this weekend takes on even greater significance and could prove to be key to the eventual outcome of the title race, leaving the door open for an elite few and slamming it firmly shut for the majority ahead of the final round in Sharjah in December.
Defending champion Shaun Torrente has a slender advantage and tops the standings on 35 points, just three precious points his margin over Jonas Andersson – each with a win and a podium apiece this season.
Team Abu Dhabi is comfortably out front in the Teams Championship and looks strong in all departments with two drivers at the top of their games, Thani Al Qemzi's two podiums putting him right up there in the title fight and in third spot just eight points off teammate Torrente.
Mixing it up at the front is Team Amaravati's Andersson who is enjoying a stellar vein of form and carrying the fight to the Abu Dhabi outfit and a real threat as he looks to ramp up his challenge for a first world title, his teammate Erik Edin hoping to go the distance and bank some points after two frustrating races.
Emirates Racings' Marit Stromoy and CTIC F1 Shenzhen China driver Peter Morin must be on top of their game to keep in touch with the lead trio. After trading places in the last two outings they sit tied in fourth on 16 points, with Stromoy arguably looking the most menacing. She has posed a real threat in qualifying taking third quickest in Portugal and second in France and if she can get her start nailed and not drop places off the dock will be in contention to mix it up at the front for the podium and win in Xiamen, her teammate Bartek Marsalek rounding out the top six with two points finishes, Morin's teammate and three-time champion Philippe Chiappe looking to get off the mark after a frustrating season, but lining up in Xiamen coming off the back of taking pole position in Evian.
After calling time at Victory Team in the summer break four time champion Alex Carella lines up with Maverick F1 Racing and a 'change of scenery' might just be the tonic he needs and what better place for the Italian to rekindle his racing ambitions than in China where he has won more times than anyone, taking his first win in Linyi and then picking up four in Liuzhou in six years – his new teammate Cedric Deguisne returning to action after a spectacular crash last time out and looking for his first points of the season.
American Greg Foster is the best placed of the Blaze Performance duo and lines up in China after his best outing of his debut season picking up his first points with seventh last time out, whilst teammate Francesco Cantando will be hoping for better fortune after two strong showings but ultimately failing to go the distance and post his first points of the year.
Erik Stark makes his first start for Victory Team and whilst the reality is that a title challenge is probably already out of reach, sitting in tenth with just three points, if he can regain his form he could affect the title outcome run in by taking points away from others, his new teammate David Del Pin making only his third start in the top flight.
F1 Atlantic duo Duarte Benavente and Alberto Comparato, currently in 12th and 10th, will be aiming for a stronger start to the second half of the season, with Sharjah Team's Sami Selio hoping to turn his season around, the four-time winner in the People's Republic looking for a complete change in fortune with just a solitary point so far, teammate Filip Roms desperate to bank his first points.
The first opportunity for drivers to go out on the water and get a feel for the 2516m Wuyan Bay circuit is a two hour practice session on Friday at 1500hrs with a second practice session on Saturday at 09:45hrs followed by Rebellion official qualifying at 11.00hrs and the UIM F1H2O Grand Prix of Xiamen at 16:00hrs.
UIM F1H2O WORLD CHAMPIONSHIP
1. Shaun Torrente (usa/*uae) – 35pts
2. Jonas Andersson (swe) – 32pts
3. Thani Al Qemzi (uae) – 27pts
4= Marit Stromoy (nor) – 16pts
4= Peter Morin (fra) – 16pts
6. Bartek Marszalek (pol) – 8pts
7. Alex Carella (ita) – 5pts
8= Greg Foster (usa) – 4pts
8= Ahmed Al Hameli (uae) – 4pts
10= Erik Stark (swe/*uae) – 3pts
10= Alberto Comparato (ita) - 3pts
(*International Racing Licence)
For full championship standings