October 18, 2019
FAST START CRUCIAL FOR STROMOY
F1H2O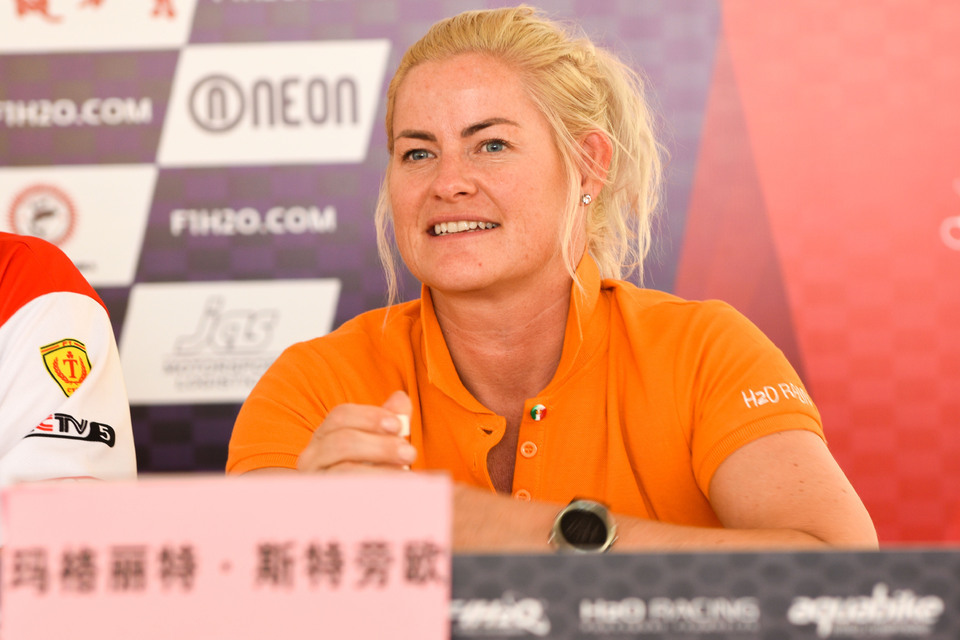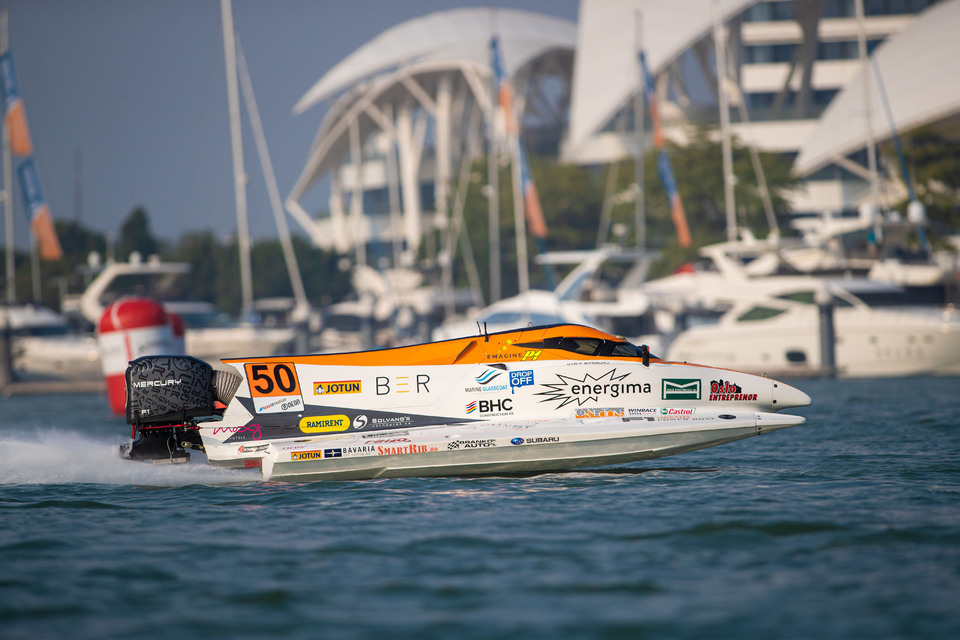 Friday, 18 October, XIAMEN (China): Marit Stromoy will be looking to keep her title challenge on track and close the gap to the top three at this weekend's UIM F1H2O Censtar Grand Prix of Xiamen on Saturday and the UIM F1H2O Censtar Grand Prix of China on Sunday, knowing that nailing her starts will be crucial.
The Norwegian is currently fourth in the points table and has been a major force in qualifying at the last two races grabbing P3 and P2 but in both of the races gave up position and any advantage she had off the dock. "We found some major problems after Evian and we think the reason why the boat doesn't accelerate as it should from the dock. But we are confident we have solved the problem," Stromoy said.
"Qualifying has been going really well. We have now found a good set-up for Q2 and Q3 where before we had issues in Q2 and we have proved for sure we have the speed in Q3. So hopefully having solved the start problem I am hoping for two good races here.
"With two races it will be tough, I am not really defending anything, I am fourth in the championship and we will be attacking from day 1. In free practice it will be important to understand where we are with propellers and I will certainly push to do well in the first race without thinking too much about the second.
"It will be a more difficult weekend for the mechanics because they might find themselves having to do major work through the night. Of course for us, the drivers, it is more racing but we have had a long break and are all very eager to get on with. It will be a hard weekend, an important one, and the fact that we have two races on the same circuit means the set-ups we decide on in practice will be extremely important."