August 7, 2017
TIGHT AT TOP IN TITLE RACE AS UIM F1H2O WORLD CHAMPIONSHIP HEADS TO HARBIN
F1H2O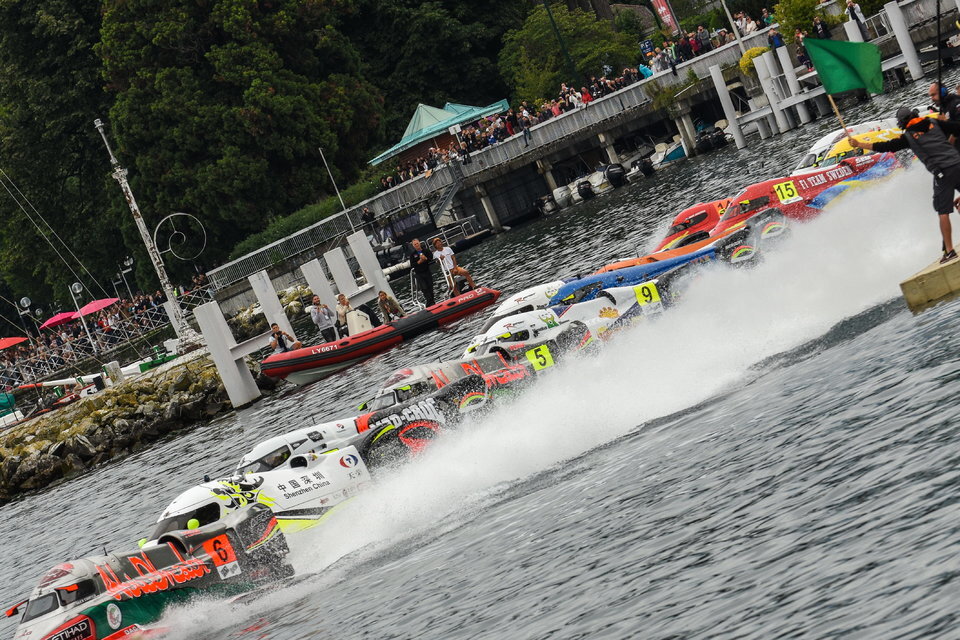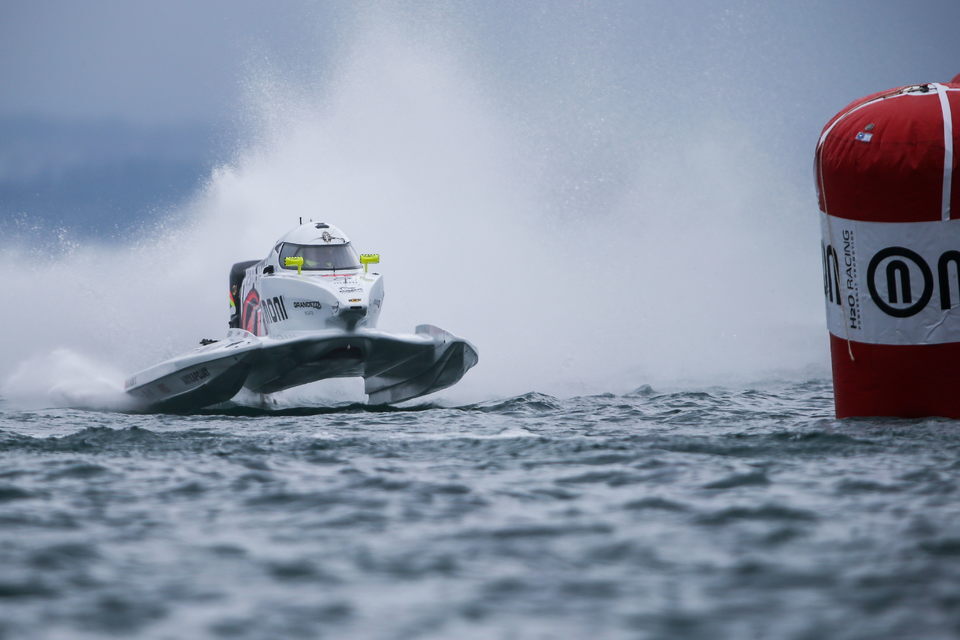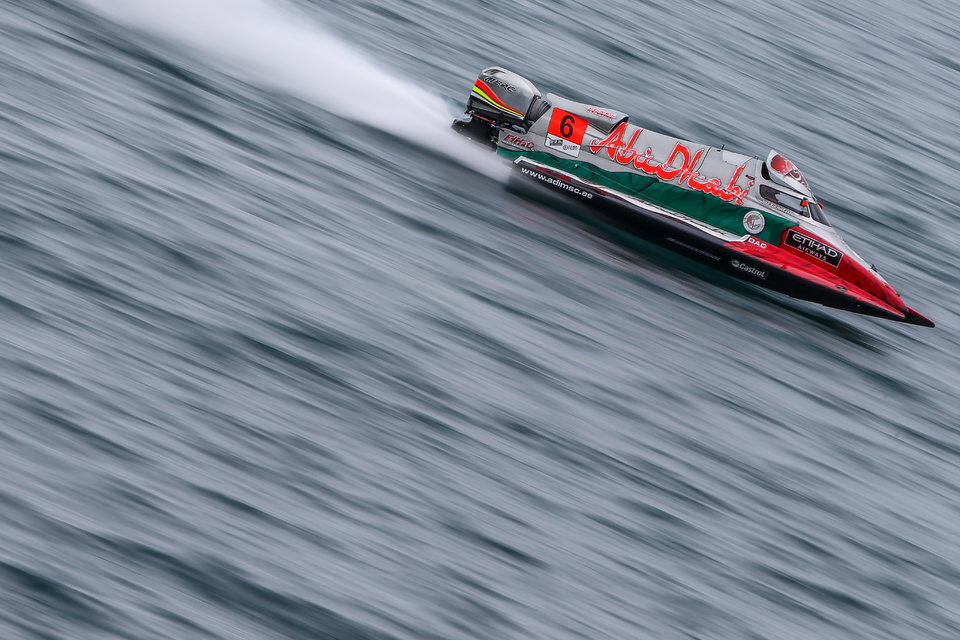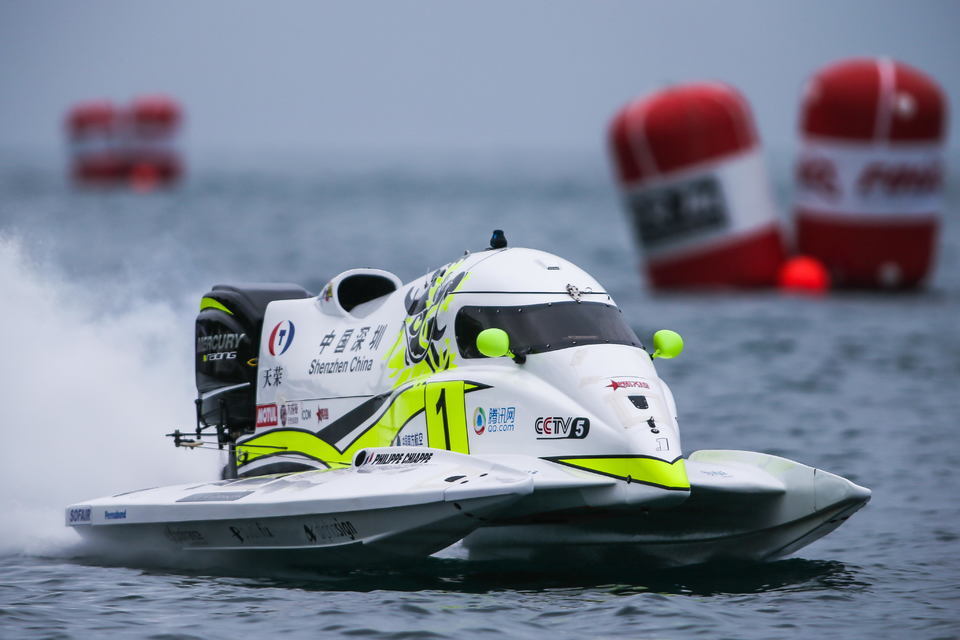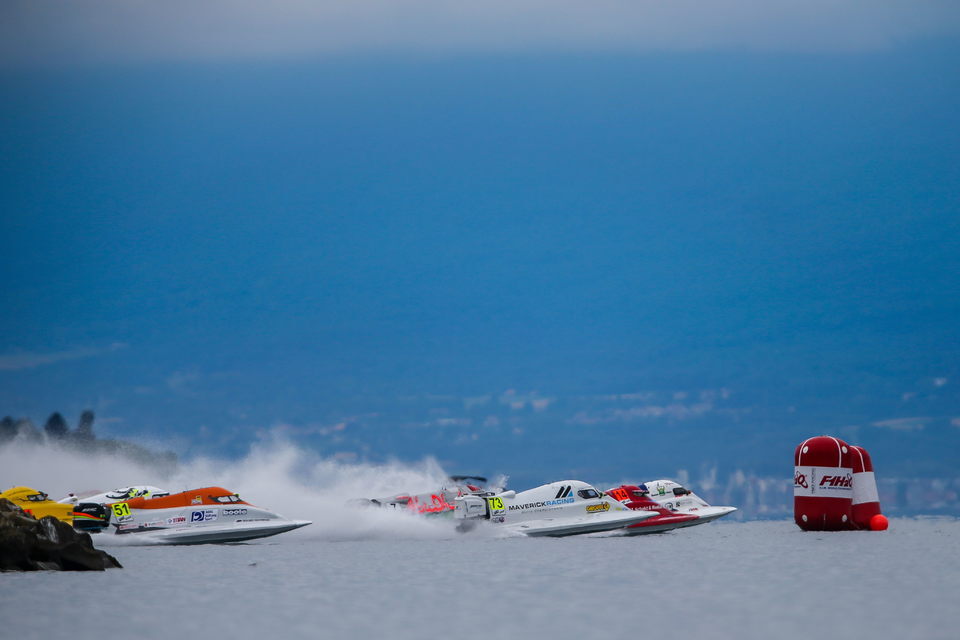 Monday, August 7, HARBIN (China): After a short summer lay off 19 drivers from 12 countries will resume on-water rivalries at this weekend's Grand Prix of Harbin at the Hulan Estuary Wetland Park circuit, round 3 of the UIM F1H2O World Championship.
Following the opening two rounds in Europe in Portugal and France, the mid-term rounds of the 2017 campaign sees the UIM F1H2O tour extending its long term association with the People's Republic of China that stretches back to 1995, kicking off proceedings in Harbin on 11-13 August then returning to Liuzhou on 29 September – 1 October, the country's newest and most established F1H2O venues.
The title race is shaping up nicely and currently very tight at the top in the battle for the drivers' championship with a single point separating Mad Croc BABA Racing's Sami Selio on 30 and Abu Dhabi's Alex Carella, with CTIC F1 Shenzhen China's defending world champion Philippe Chiappe in third on 20 points.
Two time world champion Selio will be looking to extend his slender advantage at the top of the points' table and to successfully defend his Harbin title after completing the pole and race win-double there in 2016.
Turn the clock back 12 months and it was a very different picture heading to Harbin; Selio had had a poor start [to 2016] and was sitting in sixth spot in the points table, 27 off leader Alex Carella and 25 adrift of Chiappe.
This year he heads there leading the championship for the first time since 2013 after taking two podium seconds in Portugal and France and will be aiming to turn the wick up and hit top gear, take his first win of the season and extend his championship lead.
It is not just Selio who will be relishing returning to Harbin, so too will his Mac Croc teammate Filip Roms, who last year ran his team leader close in BRM Qualifying, missing out on his first pole by just tenths of a second. He will be desperate to get his season properly underway after a spate of niggling issues, finish his first race and post his first points of the season.
But it is Selio's arch-rival and three time champion Carella who has the momentum after a flawless drive to victory last time out in France and will be looking to banish the memories of a year ago in Harbin when his title challenge began to derail, his over-zealous passing attempt on Roms ending both drivers' race and costing him the championship lead.
Thani Al Qemzi sits in tenth spot and will look to bank more points after taking sixth last time out, with the youngest of the Abu Dhabi trio Rashed Al Qemzi, delivering his best finish in his short F1H2O career last time out and now looking for his first championship points.
Defending world champion and round one winner Chiappe salvaged a remarkable podium place from starting way down the field in Harbin last year and he will be aiming to make up lost ground after a third consecutive retirement in Evian, but can take some comfort that if history is to repeat he has always bounced back from heartbreak at his home Grand Prix with a win, with teammate Peter Morin making his first start in China and looking to add to the points he picked up at the season opener.
Portuguese outfit F1 Atlantic is enjoying a great run with team principal and driver Duarte Benavente sitting in a well- deserved fourth spot in the points table and he will be looking to extend his nine race run of points finishes in the Moore, add to the podium third he picked up at this home Grand Prix and better his seventh place finishes in Harbin last year, with Grant Trask hoping to build on his best ever qualifying showing last time out and putting more points on the board after his unfortunate race exit from fifth in France as he also gets his first taste of racing in China.
Victory's Shaun Torrente and Ahmed Al Hameli's current fifth and sixth spot rankings hardly reflect the pace of the Moore or BABA, let alone the drivers. Both have entertained royally in 2017, shown great pace in qualifying, Torrente banking pole in Portugal then leading the race for 10 laps before retiring, Al Hameli showing too much pace, crashing out and not starting.
It was Torrente's time to exit early in qualifying last time out but his race pace was extraordinary, salvaging a podium from 15th – a similar feat he almost repeated a year ago in Harbin. Al Hameli will be aiming to build on fourth last time and no doubt chasing the pole that he thought he had last year in Harbin, but was deemed to have stepped outside the circuit and to making up for tipping it over in the closing stages.
Poland's Bartek Marszalek will put his retirement in France behind him and focus more on other recent outings that has seen the Blaze Performance driver turn a corner in overall performances, with a best ever qualifying in Sharjah [at the end of 2016] followed up with a best race finish in fifth at the season opener in Portugal.
Team principal Francesco Cantando will be eager to get his newest creation back out on the water and put a load more laps on the board after bringing his strikingly different looking brand new Blaze Performance hull home in 10th on its debut outing, a race he described as the 'most careful' he has ever driven!
Jonas Andersson and Erik Stark will be desperate for a trouble free event and no engine changes, with Andersson targeting to improve on his podium second and Stark on his fifth last year in Harbin. Both clearly have great pace but have been plagued by technical issues, Stark cruelly missing out on a podium place in Portugal, his teammate retiring but both taking points in France.
Maverick F1 Racing is another outfit hoping for better fortunes with both Cedric Deguisne and Amaury Jousseaume starting in China for the first time, Deguisne picking up the team's best result of the year with sixth in Portugal.
It must only be a matter of time before Marit Stromoy is rewarded with a result that truly reflects the boat-engine package she has and the performance she is capable of. The Emirates Racing driver has delivered two very solid qualifying runs but has struggled in the races of 2017, failing to finish in Portugal and taking eighth place last time. Teammate Mike Szymura will try to turn his year around and post his first points.
The Hulan Estuary Wetland Park circuit is the only circuit on the tour without a right hander and unlike last year when it was reduced in length due to the depth of water and drivers running for a hefty 60 laps, this year they face and run the original circuit of 2049 metres.
First official practice takes place at 1400hrs [local] on Friday. A second practice session on Saturday at 1030hrs is followed by BRM Official Qualifying at 15:00hrs. A third and final practice session runs at 0945hrs on Sunday followed by the UIM F1H2O Grand Prix of Harbin at 1400hrs.
F1H2O World Championship Standings – top ten…
1. S Selio (fin) – 30pts
2. A Carella (ita) – 29pts
3. P Chiappe (fra) – 20pts
4. D Benavente (por) – 14pts
5. S Torrente (usa) – 12 pts
6. A Al Hameli (uae) – 9 pts
7. J Andersson (swe) – 7pts
8. B Marsalek (pol) – 7pts
9. E Stark (swe) – 7 pts
10. T Al Qemzi (uae) – 5pts
For full classification: http://f1h2o.com/standings/2017/f1h2o
[BRM Official Qualifying at 1500hrs [local] on Saturday 12 August and the UIM F1H2O Grand Prix of Harbin at 1400hrs [local] on Sunday 13 August will be streamed live on f1h2o.com]