December 17, 2022
TEAM ABU DHABI SECURES SEVENTH UIM F1H2O TEAMS' WORLD CHAMPIONSHIP
F1H2O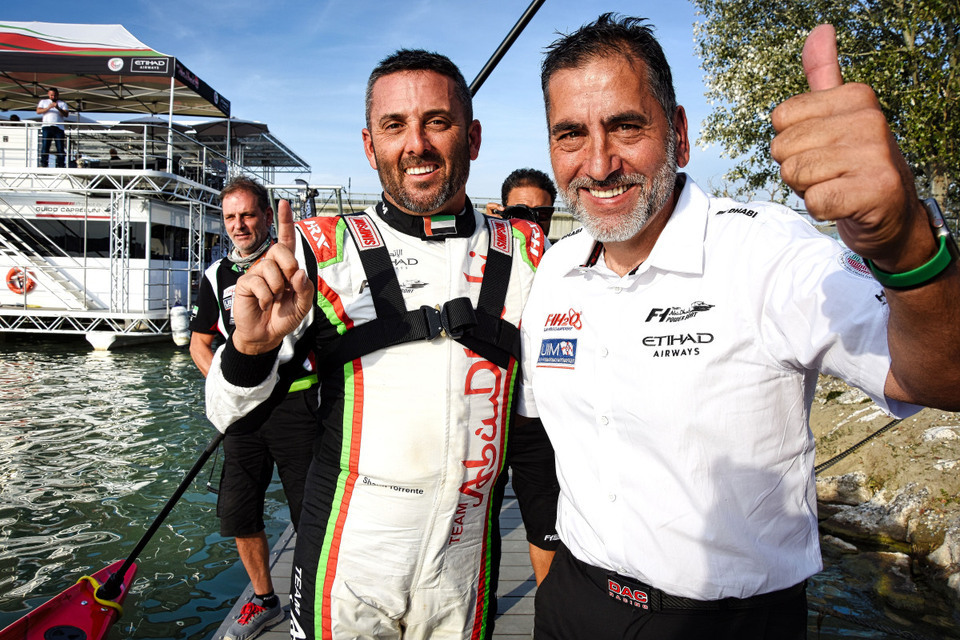 SHARJAH (UAE): Friday, December 16: Team Abu Dhabi made mathematically certain of a seventh UIM F1H2O Teams' World Championship title with sixth and seventh-placed finishes for Shaun Torrente and Thani Al-Qemzi in Friday afternoon's Road to Sharjah Grand Prix of Sharjah.
Team Abu Dhabi dominated this year's Teams' Championship on the back of consistent performances by Al-Qemzi and Torrente and the outfit operating out of the Abu Dhabi International Marine Sports Club duly clinched the seventh title today.
Team Abu Dhabi's team manager Guido Cappellini said: "Today was an important day for us in that we confirmed the Teams' World Championship. That is very prestigious and important to us. Now we will focus on the Drivers' Championship as well on Sunday."
The UIM F1H2O Teams' World Championship was introduced in 2010 and Sami Selio's Team Mad Croc claimed the inaugural title in a season where the Finn beat the Qatar Team's Jay Price to the World Championship by six points and had vital support from his then team-mate Alex Carella.
Team Abu Dhabi first won the Teams' Championship in 2012, repeated the feat in 2015 and has been an interrupted run of successes since 2017 (2020 – no championship). The CTIC China Team claimed a solitary success in 2016 and the Qatar Team prevailed back in 2011, 2013 and 2014.
2022 UIM F1H2O Teams' World Championship – standings after round 5:
1. Team Abu Dhabi 128pts
2. Team Sweden 78pts
3. Sharjah Team 49pts
4. Gillman Racing 39pts
5. China CTIC Team 34pts
6. Strømøy Racing F1H2O Team 28pts
7. Maverick Racing 17pts
8. Comparato F1 14pts