December 17, 2022
CIAO FOR NOW SHARJAH, WELCOME INDONESIA
F1H2O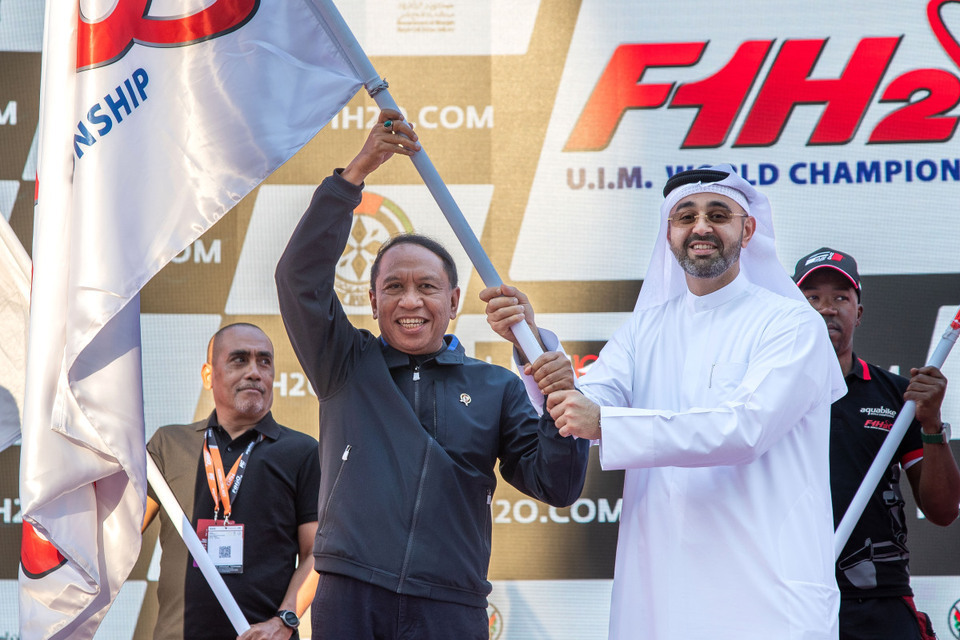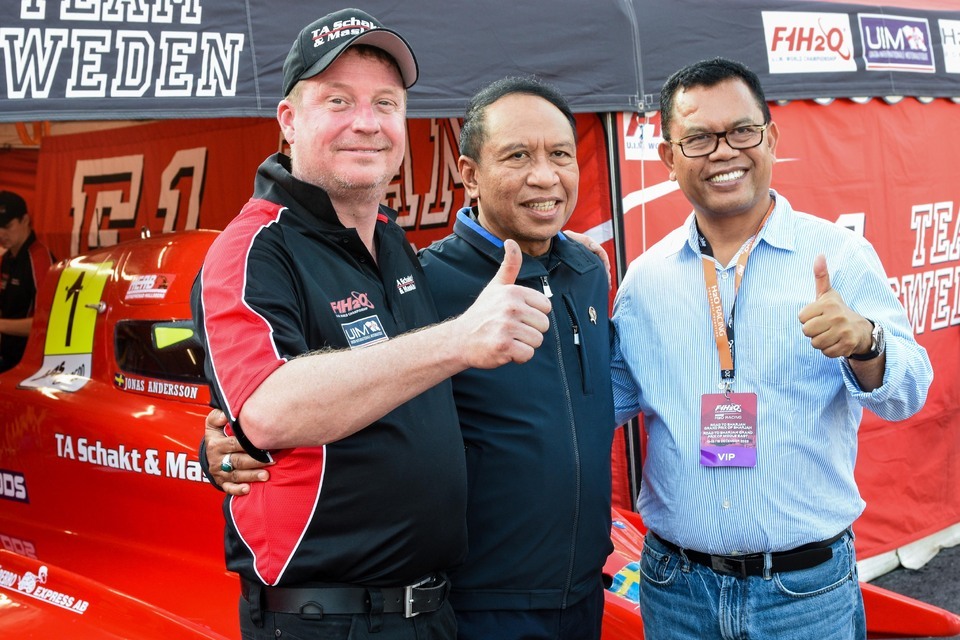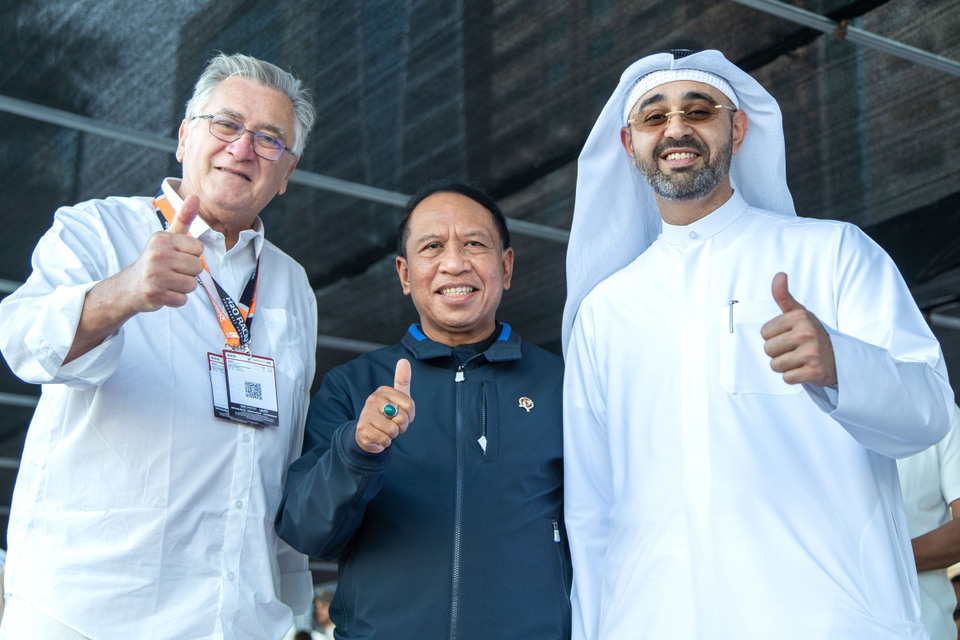 SHARJAH (UAE): Saturday, December 17: Following a simple process that has been adopted by the International Olympic Committee for decades with the Olympic flame, H2O Racing today did the officially baton handover between the emirate of Sharjah and the Republic of Indonesia.
The UAE's third emirate has hosted rounds five and six of the 2022 UIM F1H2O World Championship this weekend and Indonesia will now host the opening round of the 2023 championship for the first time at the end of February.
His Excellency Khalid Al-Midfa, the chairman of the Sharjah Commerce and Tourism Development Authority officially handed the F1H2O flag to His Excellency Zainudin Amali, Minister of Youth and Sports Affairs for the Republic of Indonesia, the new host country for the opening round of the 2023 UIM F1H2O World Championship.
On Friday, His Excellency Zainudin Amali carried out a walk in the pit area on Khaled Lagoon, met several of the drivers and sat in Peter Morin's CTIC China Team boat before the Road to Sharjah Grand Prix of Sharjah.
Amali said: "This event is really good news for Indonesia because we have been holding international events. This event is a good combination between sport and tourism. It is very important for our country because we want people around the world to know about the beauty of Indonesia.
"Toba Lake will be the location of the racing. It is well known and has been recognised by UNESCO as part of the World Heritage Geopark. It is one of the five super priority tourist destinations designated by the Indonesian Government."