October 13, 2023
TEAM ABU DHABI CONFIRM BOTH TORRENTE AND AL-QEMZI WILL LINE UP WITH AL-QAMZI IN SHARJAH
F1H2O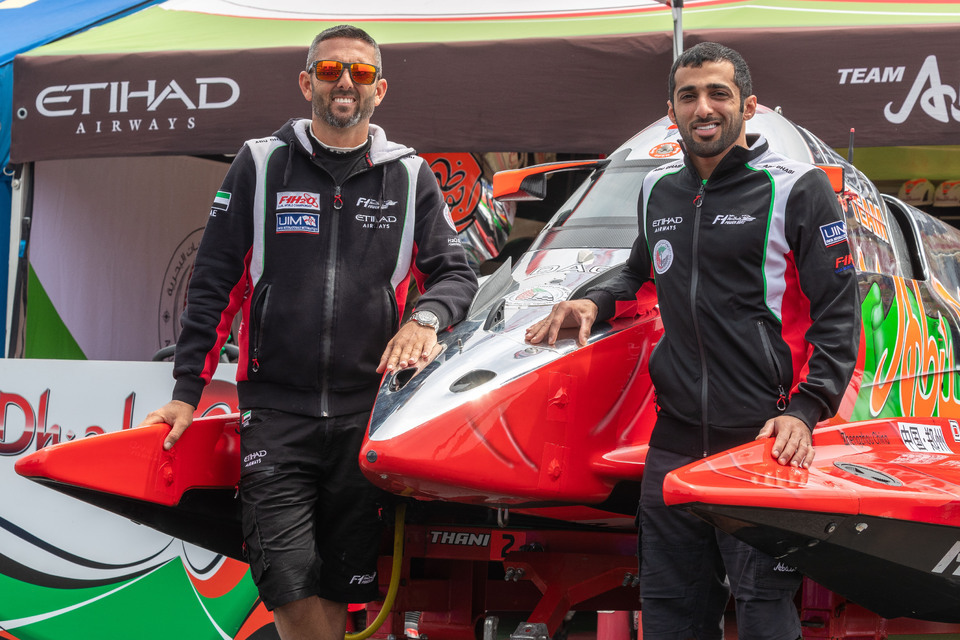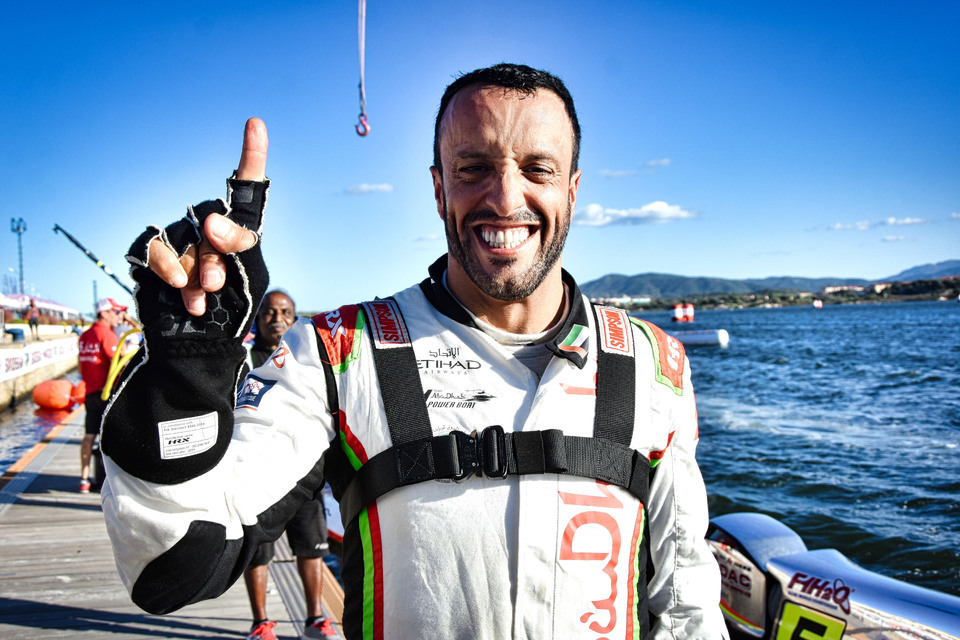 Friday, October 13: Team Abu Dhabi has confirmed that both Shaun Torrente and Rashed Al-Qemzi will race alongside Thani Al-Qamzi in a three-boat team at the Grand Prix of Sharjah on December 8th-10th.
Torrente is the defending UIM F1H2O World Champion and missed the last round in Sardinia because of a yellow card one-race suspension. But the Florida driver heads back to Khalid Lagoon just under 12 months after wrapping up a third world title in dramatic fashion, having retired from the race and discovered he'd won from the pits when Team Sweden's Jonas Andersson ground to a halt within sight of the chequered flag.
Al-Qemzi will be competing in his third F1H2O race of the season. He replaced Thani Al-Qamzi to finish seventh at the Grand Prix of China in Zhengzhou and was classified 10th in Sardinia. This year he has already claimed a fourth UIM F2 World Championship title with victories in Klaipeda and San Nazarro and a second place in Peso da Regua. He rounded off his F2 season with a win in Vila Velha de Ródão in Portugal in late September.
Torrente has suffered his fair share of bad luck this season and holds seventh in the Drivers' Championship, following ninth place in Indonesia, second in China and his disqualification in France.
After taking a clean sweep of all four trophies in 2022, Team Abu Dhabi is struggling to add any silverware to the cabinet this year. Torrente still has an outside chance of winning the Pole Position Trophy but the team operating out of the Abu Dhabi Marine Sports Club (ADMSC) will need sensational driver performances and results to go their way if they are going to retain the Teams' Championship.
Thani Al-Qamzi will make his 151st career F1H2O race start in Sharjah and will be hoping to secure a 45th career podium. His last victory came in Olbia last season and the Emirati veteran is overdue a race win. He currently holds fifth in the Drivers' Championship, following a similar finish on Lake Toba, third in France and eighth in Sardinia recently.