October 18, 2023
CAN TEAM SWEDEN SEAL A MAIDEN UIM F1H2O WORLD TEAMS' CHAMPIONSHIP TITLE?
F1H2O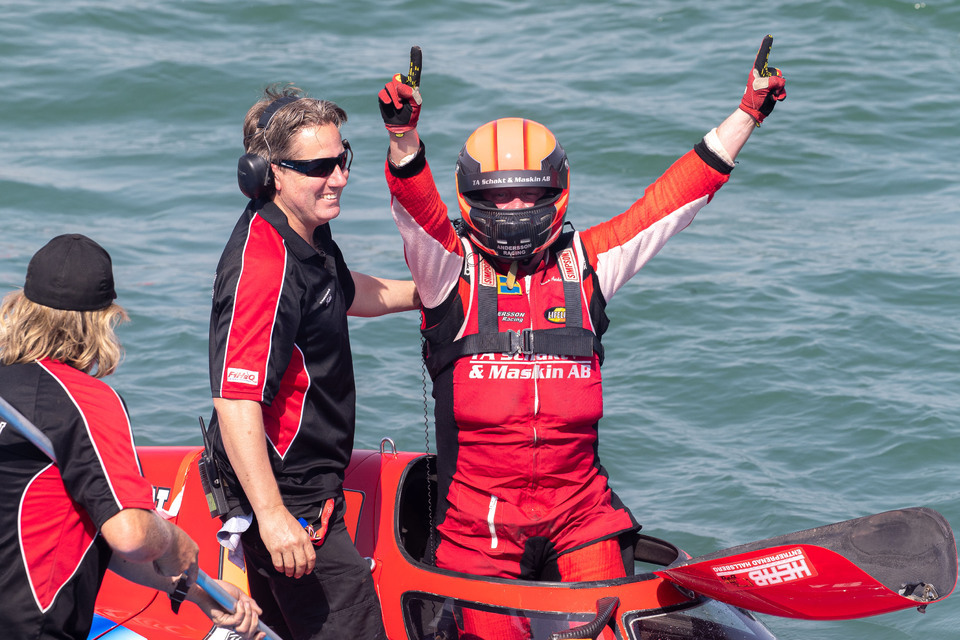 Wednesday, October 18: Team Sweden has been knocking on the door of a first ever UIM F1H2O World Teams' Championship title for the last three seasons and now stands on the verge of creating history at the Road to Sharjah - Grand Prix of Sharjah on December 8th-10th.
After finishing second to the all-conquering Team Abu Dhabi in 2019, 2021 and 2022, the Scandinavian outfit is primed and can focus solely on securing the Teams' title now that Jonas Andersson has already confirmed a second Drivers' World Championship in three years.
Andersson and team-mate Kalle Viippo have amassed 65 points from four race starts and head to Khalid Lagoon with an 11-point cushion over the Sharjah Team, with Sami Seliö and his team-mate Ferdinand Zandbergen doubly determined to succeed on their sponsor's home race course in the UAE. With the result of both drivers counting towards the final tally, the double World Champion and his Dutch team-mate are far from being out of contention in Sharjah and Viippo will need to try and put points on the board to support Andersson in Team Sweden's quest for glory.
Consistent performances by Peter Morin and useful results by Brent Dillard have pushed the China CTIC Team into third place, albeit 19 points adrift of the leaders. It's still mathematically possible for the team operating out of France to win the title, but they are relying on non-finishes for their rivals for this to happen.
Team Abu Dhabi has been the dominant force in the modern era of the UIM F1H2O World Championship and has won the Teams' Championship six times in the last seven seasons (2015, 2017-2019 and 2021-2022). But the operation running out of the Abu Dhabi Marine Sports Club (ADMSC) is currently 21 points adrift of Team Sweden and needing podium finishes to stand any chance of defending the title.
The Victory Team's Erik Stark and Ahmed Al-Fahim are fifth in the rankings, albeit 27 points behind the leading Team Sweden.