September 10, 2021
"SCANDINAVIAN TRIO" QUICKEST IN EXTRA FREE PRACTICE
F1H2O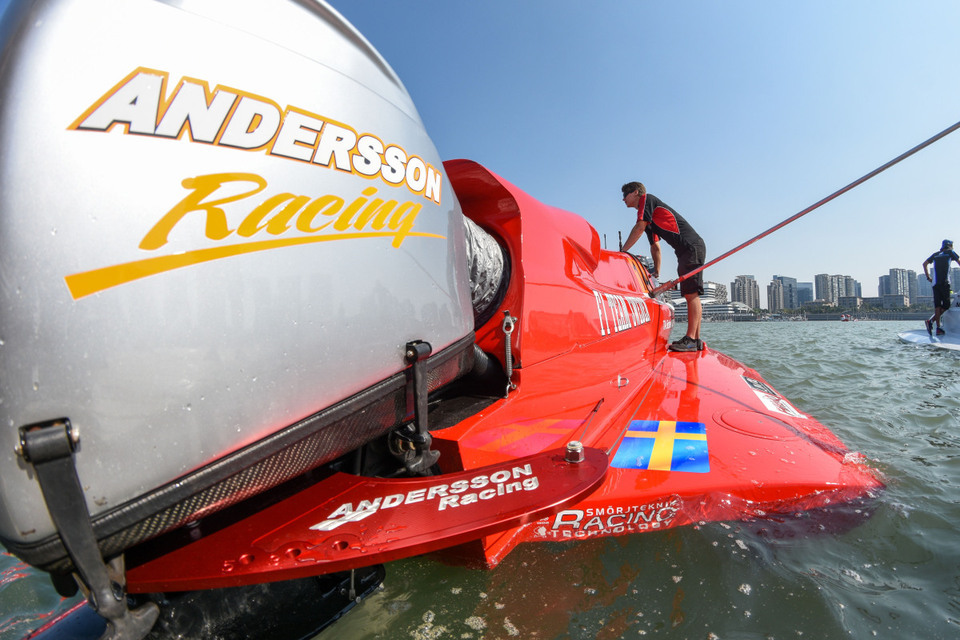 Friday, 10 September, San Nazzaro (Italy): A Scandinavian Trio dominated this afternoon's extra free practice of Grand Prix of Europe in San Nazzaro (Italy).
The session developed into a three way dice between Sharjah Team's Sami Selio, Team Sweden's Jonas Andersson and the new entry in Gillman Racing Erik Stark, the trio trading best times with Selio at the top of the time sheets when the chequered flag came out.
Finland's Sami Selio posted the fastest time of 43,0s.
With a gap of only 0,4s Sweden's Jonas Andersson was another to deliver bringing his boat home in second spot posting a 43.4s lap exactly same time of the other swedish Erik Stark.
The China Team "duo" Philippe Chiappe and Peter Morin glued together and split by a mere 0,5s and 0,6s respectively in fourth and fifth spots with Norway's Marit Stromoy running strongly in sixth ahead of the two young drivers Gillman Racing's Alek Weckstrom and italian Alberto Comparato linked with a time 43,9.
Free practice tomorrow starting from 9.30.
Results: http://motonautica.ficr.it