December 1, 2017
CRUNCH TIME IN UIM F1H2O WORLD CHAMPIONSHIP TITLE RACE
F1H2O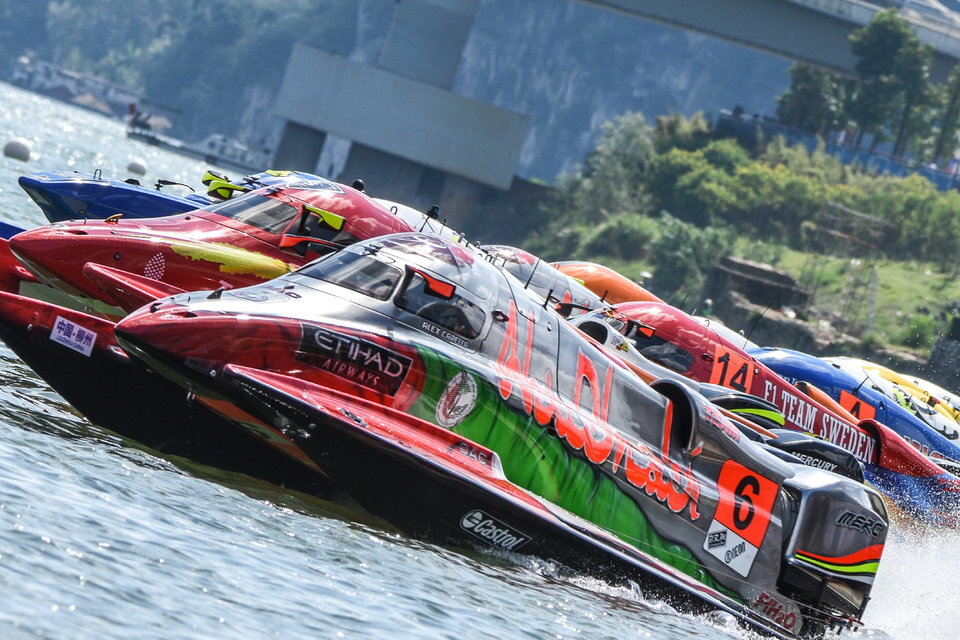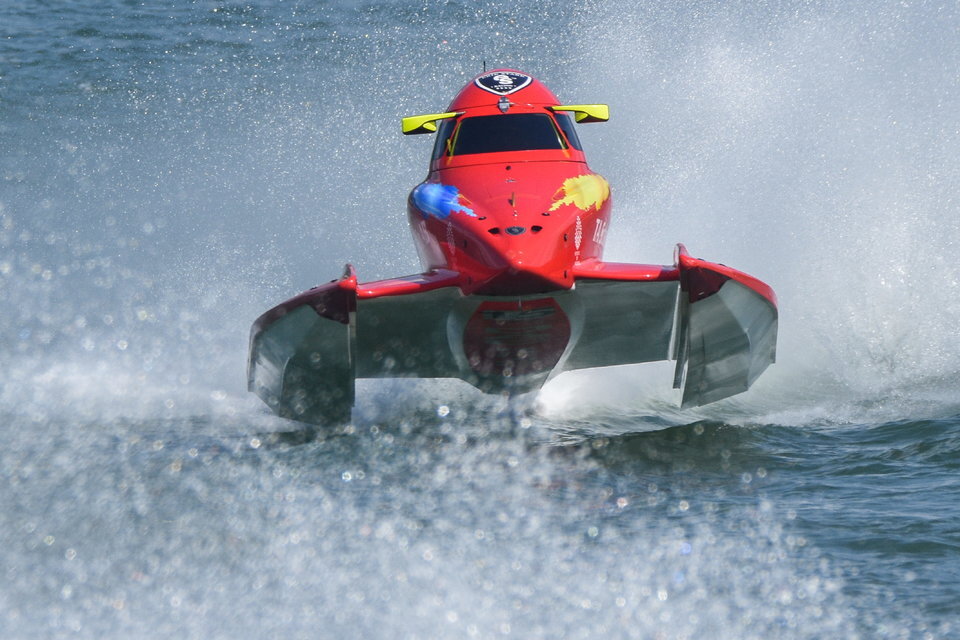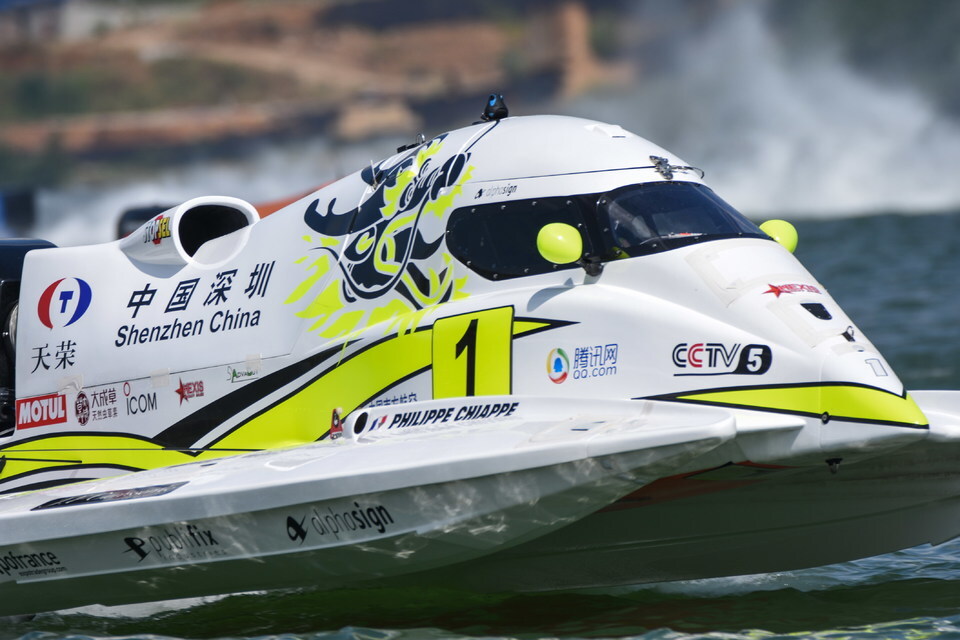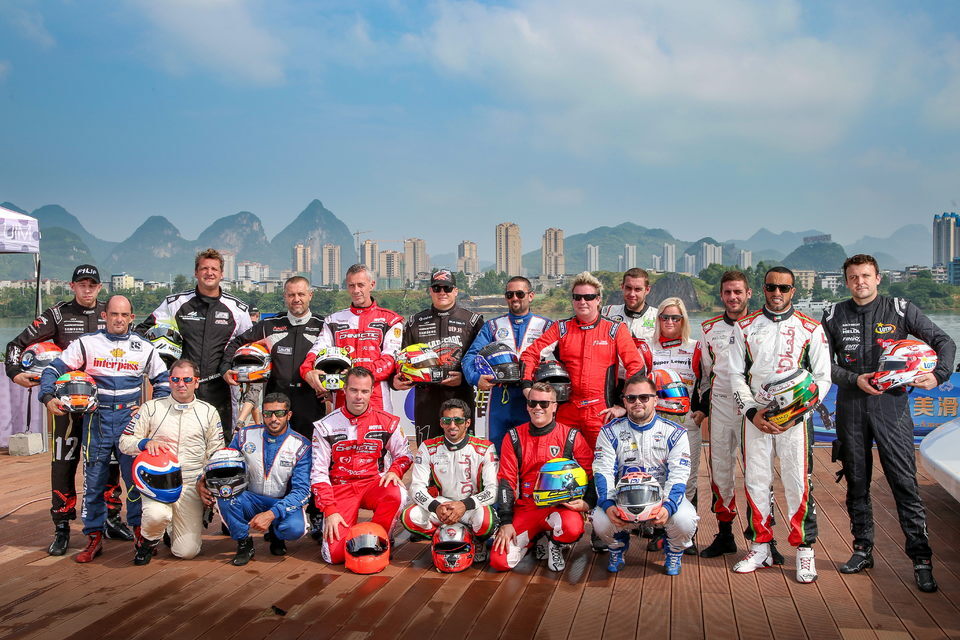 Saturday, 2 December, ABU DHABI (UAE): After a compelling season the 2017 UIM F1H2O World Championship reaches the business end of proceedings with the final two rounds in the United Arab Emirates, the Grand Prix of Abu Dhabi [6-8 December] and the Grand Prix of Sharjah [13-15 December].
Heading into the penultimate round at his team's home Grand Prix, a circuit where he has qualified in pole three times and won three times, Abu Dhabi's Alex Carella is tantalisingly close to chalking up his fourth world title in eight years.
The scenario for the climax to the year is simple; two races to go 40 points maximum on offer. Mathematically a clutch of drivers are still in with an outside shot at the title but the percentages are stacked heavily against the majority of them. It looks to be a three-way duel between Carella, Sweden's Erik Stark and CTIC F1 Shenzhen China's Philippe Chiappe, the defending world champion.
Carella is in command on 58 points with a 16 point advantage over Stark and a further three over Chiappe and one outcome in Abu Dhabi will seal the deal for the Italian driver.
If Carella wins, the title race is over with one race to go and he is champion for the fourth time. To keep the championship and their title hopes alive Stark and Chiappe simply have to finish ahead of him. That said, should any of the three front runners falter the flood gates will open and the permutations as to who will actually be crowned champion at year end are endless.
It has been a fascinating season that has seen three different pole sitters, Shaun Torrente in Portimao, Alex Carella in Evian and Liuzhou and Erik Stark in Harbin and three different race winners, Chiappe, Carella grabbing two and Stark.
The title race has swung one way then the other; Chiappe led after winning the season opener in Portugal leading home Mad Croc BABA Racing's Sam Selio and F1 Atlantic's Duarte Benavente. Carella grabbed the pole and race double in France but it was Selio who took over top spot in the standings with second place ahead of Victory's Shaun Torrente, Chiappe losing ground after failing to finish.
From Europe the tour headed to the Far East for its mid-term campaign in the People's Republic of China and the pendulum swung again; Stark's brilliant pole and race win in Harbin catapulted him right into contention with Carella now on top after a measured drive to fourth behind his Abu Dhabi teammate Thani Al Qemzi and Victory's Ahmed Al Hameli. This time it was Selio who faltered, crashing out in qualifying and failing to go the race distance.
In Liuzhou Carella took control of his title destiny, going quickest in qualifying and then driving himself to near exhaustion to take the win ahead of Stark and Chiappe to extend his points advantage over both, with Selio all but conceding his title challenge was over after a second crash in qualifying and again failing to post points.
Twenty one drivers from 13 countries will line-up in Abu Dhabi with two newcomers making their UIM F1H2O tour debuts. Erik Edin gets his opportunity alongside Stark and Jonas Andersson for Team Sweden with Matthew Palfreyman teaming up alongside Marit Stromoy and Mike Szymura at Emirates Racing.
The first free practice session takes place at 1500hrs on Wednesday with a second session on Thursday morning at 1015hrs and followed by BRM Official Qualifying at 1530hrs.
A final practice session is run on Friday morning at 1015hrs with the UIM F1H2O Grand Prix of Abu Dhabi at 1530hrs.
2017 UIM F1H2O World Championship Standings (top ten…)
1. A Carella (ita/uae*) – 58pts
2. E Stark (swe) – 42 pts
3. P Chiappe (fra) – 39pts
4= S Selio (fin) – 30pts
4= A Al Hameli (uae) – 30 pts
6. T Al Qemzi (uae) – 25pts
7. S Torrente (usa/uae*) – 19 pts
8= D Benavente (por) – 14pts
8= B Marsalek (pol) – 14pts
10. J Andersson (swe) – 12pts
(* denotes international racing super licence)
For full classification: http://f1h2o.com/standings/2017/f1h2o
[BRM Official Qualifying at 1530hrs [local]/1130hrs [UCT] on Thursday 7 December and the UIM F1H2O Grand Prix of Abu Dhabi at 1530hrs [local]/1130hrs [UCT] on Friday 8 December will be streamed live on f1h2o.com]