October 13, 2016
CHINA CRISIS AS CARELLA'S TITLE BID STALLS
F1H2O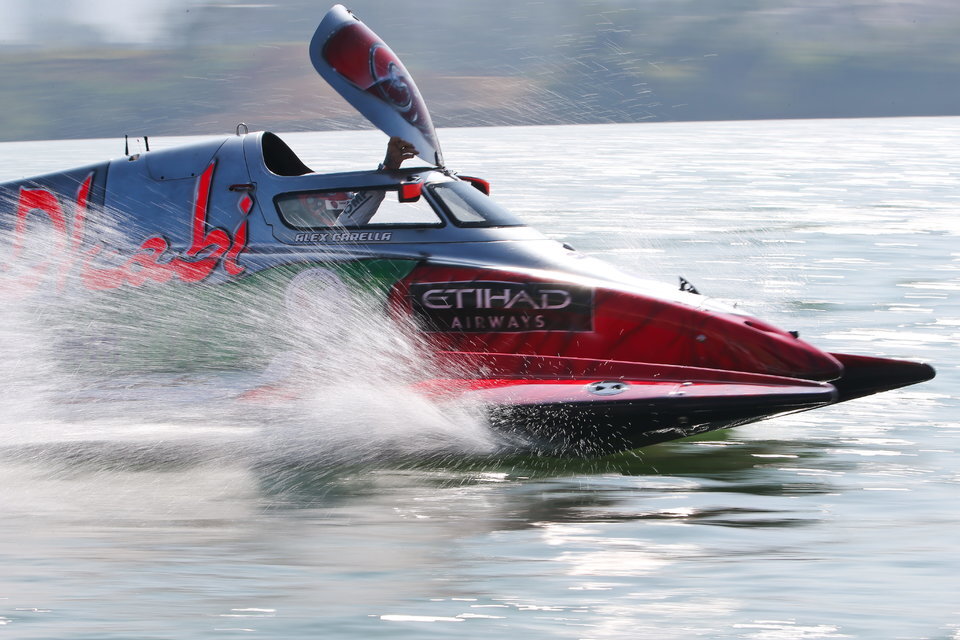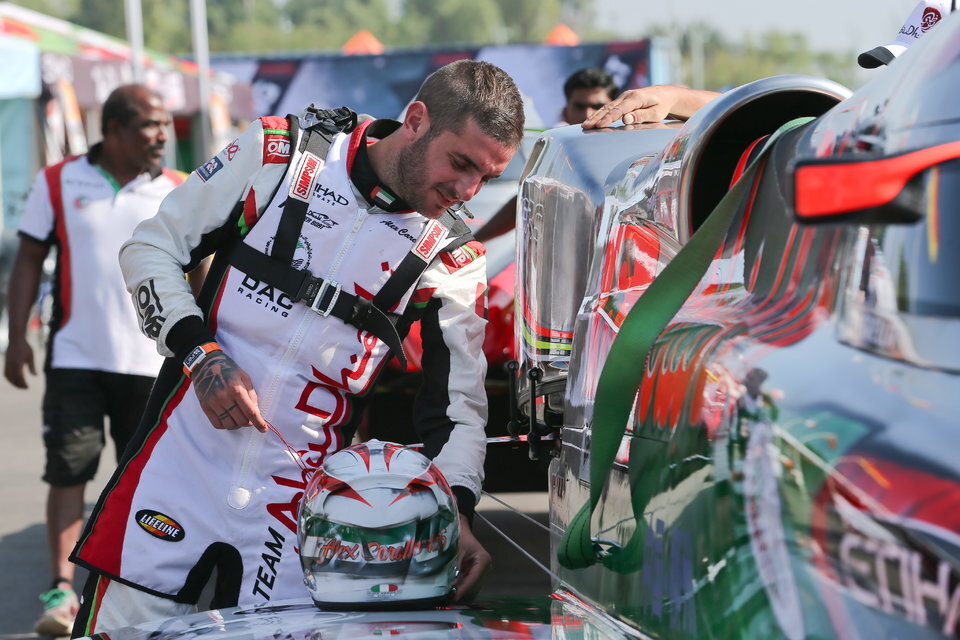 Thursday, 13 October: Team Abu Dhabi's Alex Carella has his work cut out at the penultimate and final Grand Prix of the season in Abu Dhabi on 7-9 December and in Sharjah a week later on 14-16, if he is to regain his world title after his challenge hit trouble and stalled in China.
From leading the points table by 11 points from Shaun Torrente after France, a technical problem saw him falter in Portugal and his lead cut to just two points over Philippe Chiappe.
But the two Grand Prix in China proved disastrous for the Italian, failing to post any points courtesy of a crash in Harbin and a technical problem in Liuzhou, dropping him to fourth in the title chase and now staring at a 25 point deficit to leader Chiappe, with Sami Selio and Shaun Torrente above him.
But Carella will head to the UAE and to the team's base where he has fared well; he won in Abu Dhabi in 2011 and secured his first world title in Sharjah after a coming together with then Qatar team-mate Jay Price. He won again in Abu Dhabi the following year to secure the title and in 2013 controlled the race in Sharjah to win and lift a consecutive hat-trick of crowns, a feat only achieved by his present team manager Guido Cappellini, who racked up four of his ten titles from 1993 to 1996 and another three from 2001 to 2003.
The 2016 title race is well-poised for an exciting run-in with six drivers still very much in the mix and all capable of going in search of maximum points and podiums.