October 3, 2016
AL HAMELI IS "BACK ON TRACK" AFTER WINNING IN LIUZHOU!
F1H2O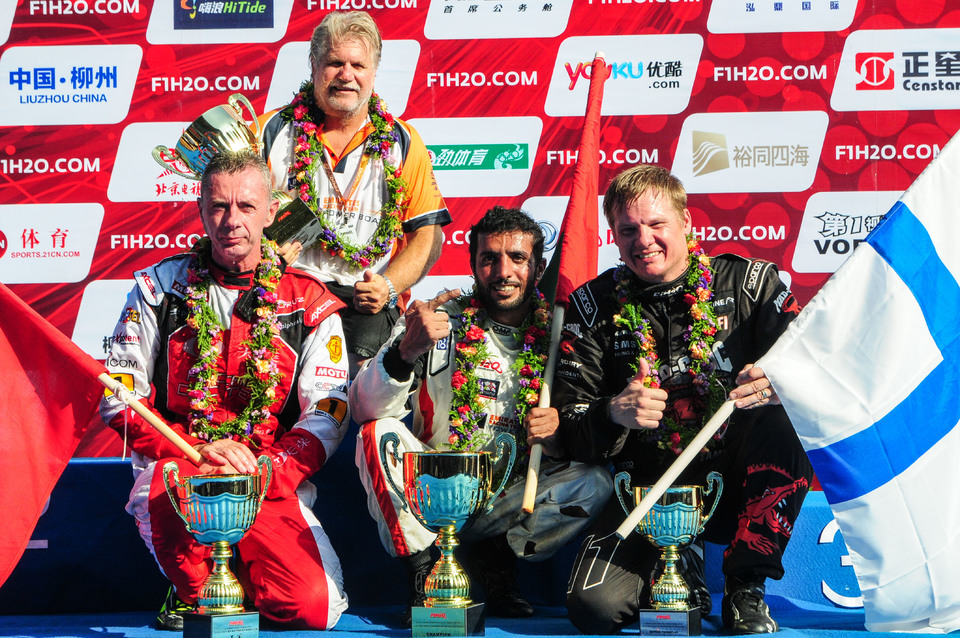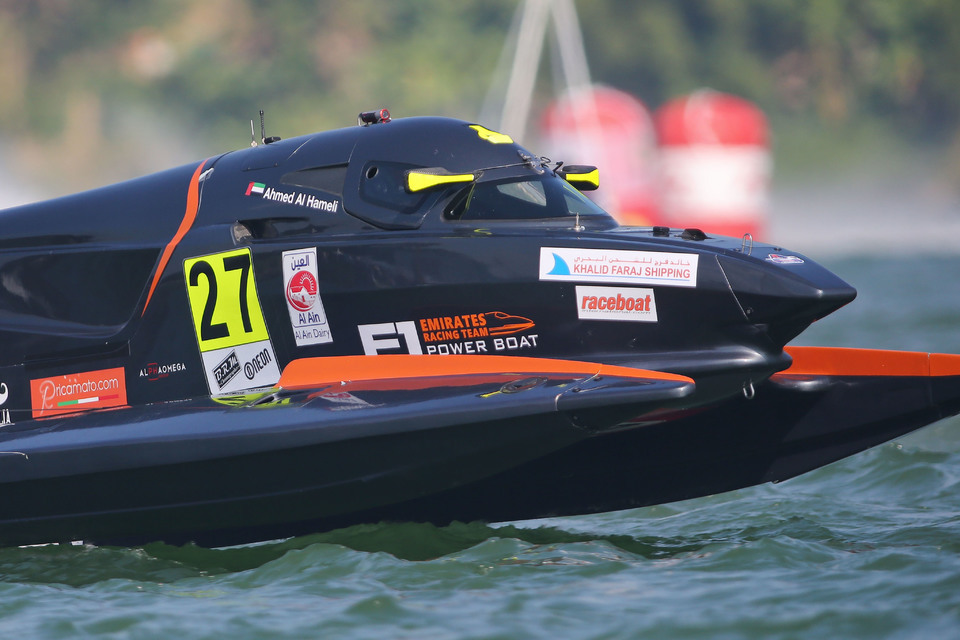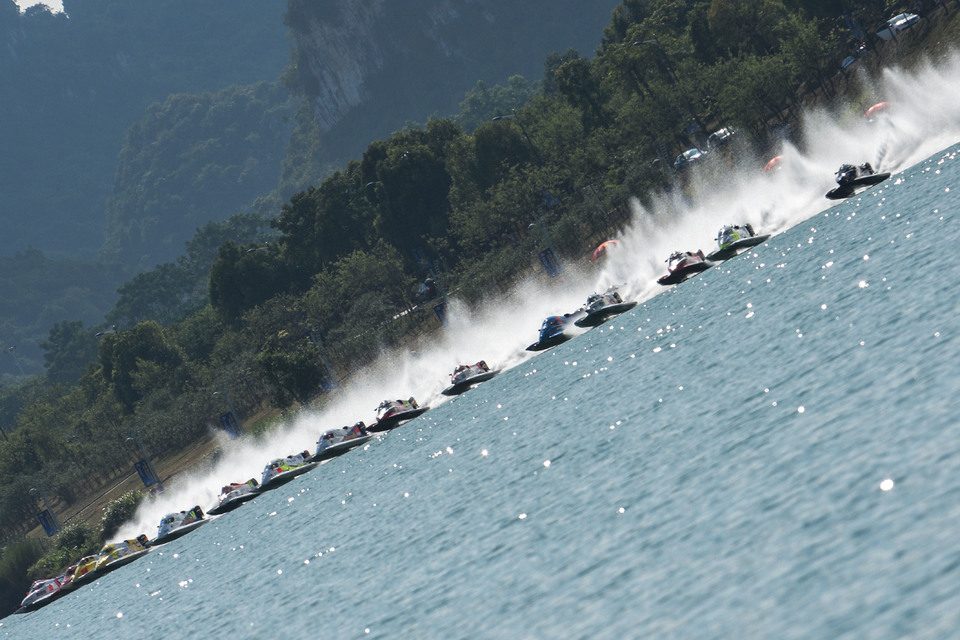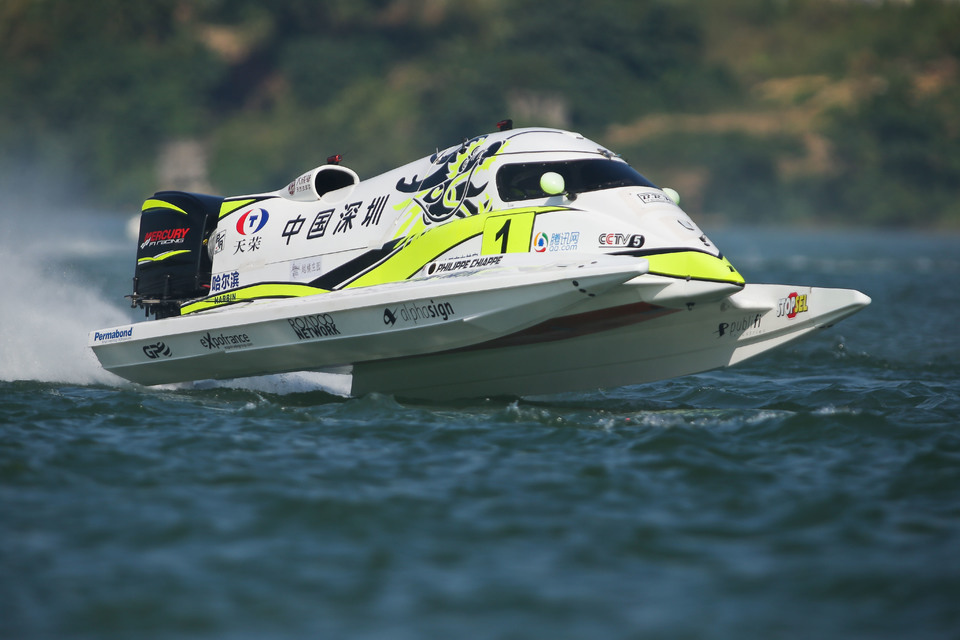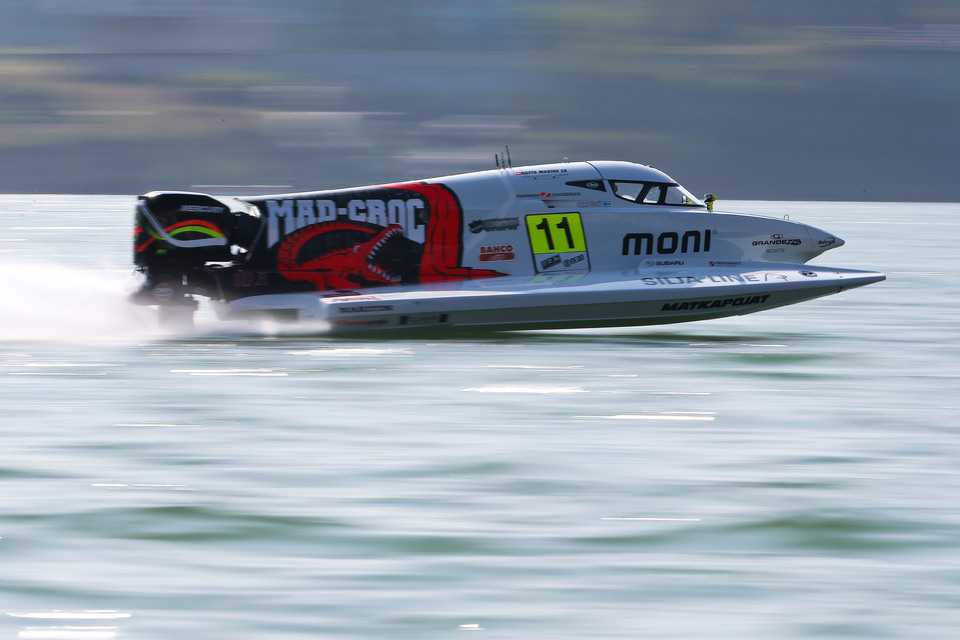 Monday, 3 October, LIUZHOU (China): Emirates Team driver Ahmed Al Hameli held off both tremendous pressure and the tremendous heat for all 50 laps to win the Grand Prix of Liuzhou at the fifth round of the 2016 UIM F1H2O World Championship in front of thousands of spectators on the Liu River just outside Liuzhou, China.
The 37-year-old driver from Abu Dhabi, got a great jump at the start from pole and held off last years' winner and back-to-back World Champion Philippe Chiappe of the home standing CTIC F1 Shenzhen China Team to take a 6.37 second victory against a field of 18 drivers from 11 different nations on a very hot and steamy afternoon. "I can't believe it's been five long years since I last won a race back in Doha in 2012, but a lot has happened in my life and now it has thankfully come full circle and I now truly feel I am back," stated the elated Al Hameli. "It was a big day for my Emirates Team and my manager Scott Gillman as we came away with not only my victory but my teammate Erik Stark finishing fifth as well. We can't ask for anything better."
It was a popular victory around the paddock as the one time dominate driver on the tour had to take a one year "chicane in life" when it was discovered he had developed a brain tumor and spent most of the rest of 2012 in North America getting treatment. Ahmed came back at the start of the 2013 season and has had mixed results but now is back on top of the world with his seventh career victory coming in Liuzhou.
For the French driver Chiappe, he didn't defend his race title, but he has taken another step in his goal to winning his third straight championship with 15 important points as runner-up in Liuzhou. "It was very hot today and even though I came within a half second of Ahmed late in the race, I realized the points were more important than pushing too hard and possibly making a mistake and throwing away everything we have gone for so far in 2016," said the driver from Rouen. "Now, I have a 13 point lead in the championship with two races to be run and we can focus on closing things out in early December in Abu Dhabi if possible. We'll go home and start planning our strategy."
Sami Selio of Finland continued his charge towards the front of the drivers' championship picking up 12 more points for his third straight podium and a third place finish after scoring no points in the first two races of the year for the Mad Croc Baba Racing Team. "Yeah, we picked the wrong propeller in qualifying and missed pole by less than two/tenths of a second and had to fight our way to the podium today," stated Selio. "I got a great start and worked around Alex Carella for the 12 points and am 20 points back with 40 points still to be earned. Funny things can happen in the Emirates and I've won two titles there and would love to do it again in December."
Finishing fourth after starting sixth was Victory Team driver Shaun Torrente from Florida, the American starting in sixth and pushing his way past Swede Erik Stark to finish his fifth straight top four performance in a row. "True, we lost points to Chiappe today, but we are still on track to put together something special before the end of the season," said Torrente. We are only 13 points back and that keeps us squarely in the mix."
Team Abu Dhabi got points from one of their drivers with Thani Al Qamzi, a two-time past winner in China finishing sixth after starting eighth off the dock, while his teammate, Alex Carella of Italy ended up having trim problems slowing him down and dropping him out of fourth place down to 15th then retiring and earning no points, dropping him from third to fourth in the championship with 42 points.
Swedish driver Jonas Andersson of Team Sweden put on a clinical display after yesterday's qualifying disaster with mechanical issues which saw him starting 18th and last off the grid. The Swede charged his way up to seventh despite damaging his left pickle fork of his sponson and slowing his progress. The driver from Fruvi continues to sit fifth in the title race with 37 points.
Portugal's Duarte Benavente had his fifth straight top ten performance with an eighth place for his F1 Atlantic Team, while rookie driver Mike Szymura of Germany had his best day yet finishing a fine ninth place in his Dragon boat for the EMIC Team.
Rounding out the top ten was young Filip Roms of Finland earning one point after having his damaged race boat rebuilt after his Harbin accident picking up one more point and is ninth in the championship for the Mad Croc Baba Racing Team.
The UIM F1H2O World Championship tour now heads to Abu Dhabi on the 7-10 December for the sixth and penultimate round in the world title chase. With Philippe Chiappe's runner-up spot, 15 more points and a 13 point margin he is now a cautious odds on favourite for his third world title.