October 2, 2016
CARELLA TOPS TIME SHEETS IN PRACTICE
F1H2O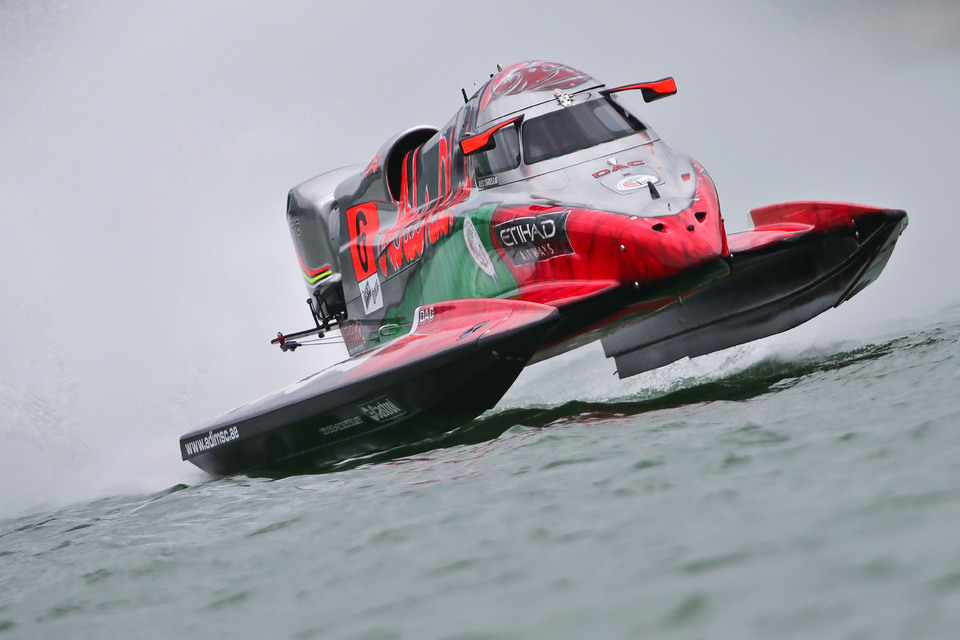 Sunday, 2 October (LIUZHOU (China): Alex Carella will head into this afternoon's BRM Official Qualifying session full of confidence after topping the times in this morning's practice.
The Abu Dhabi driver's time of 45.69 around the 2020metre, six-pin circuit was quicker than both title rivals, Victory's Shaun Torrente posting 45.71 and CTIC F1 Shenzhen China's Philippe Chiappe 45.91s
Marit stormy will be boosted with fourth quickest, 46.06, ahead of Sami Selio, 46.12, and Erik Stark, 46.14 who last year crashed out heavily in qualifying.
Of the 18 drivers going in this afternoon's BRM Qualifying four have taken pole in Liuzhou; Selio in 2008 & 2009, Ahmed Al Hameli 2010 & 2011. Carella has three in a row from 2012-to 2014, with championship leader Chiappe quickest last year.