September 15, 2017
CARELLA LOOKING TO EXTEND CHAMPIONSHIP LEAD
F1H2O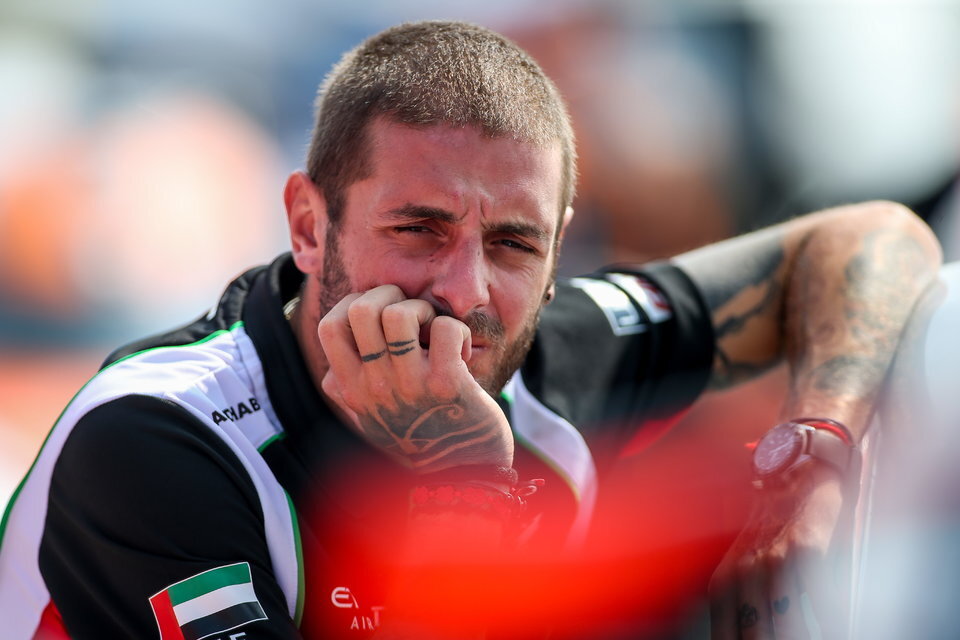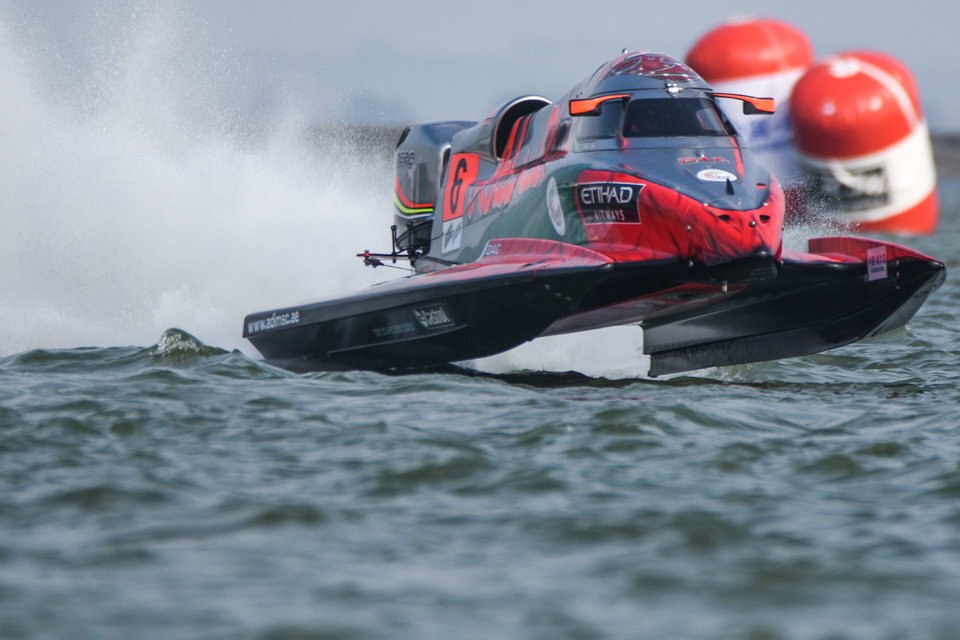 Friday, 15 September: Team Abu Dhabi's Alex Carella heads to China for the Grand Prix of Liuzhou [29 September-1 October], round 4 of the UIM F1H2O World Championship, looking to extend his eight point lead in the title race in his bid to lift a fourth world crown.
In his previous championship winning seasons with three races left in the run in he has never led outright, coming from behind in the points in 2011 and 2012 and from tied in 2013 to claim his title hat-trick.
Following what he has described as a difficult 'last year' the Italian is looking far more assured and confident, taking a brilliant pole and race win-double in Evian and stating 'I am back', that performance sandwiched between a points saving drive to fourth from 15th in Portimao and maturely settling for fourth and points in Harbin where two of his main rivals dropped out and another followed him to the chequered flag. "I start to think of the championship and not the single race because Sami and Shaun were out. I decided to stay quiet. It was a good result for me, for Thani and for Team Abu Dhabi."
Carella's performances plus teammate Thani Al Qemzi's sixth and third in his last two outings means the UAE outfit leads the Teams' Championship by 19 points from Sweden.
Eight points is by no means a championship winning lead with 60 still on offer, but if past form is anything to go by his run in looks good on circuits where he has won in the past.
Carella matches his team boss Guido Cappellini and Sami Selio for the most wins on Chinese waters with four, but heads to Liuzhou as the only driver to have won on the 2.02km River Liu circuit three times, claiming the hat-trick from 2012 to 2014.