July 21, 2016
TORRENTE WILL BE GUNNING FOR WIN THAT ELUDED HIM IN FRANCE
F1H2O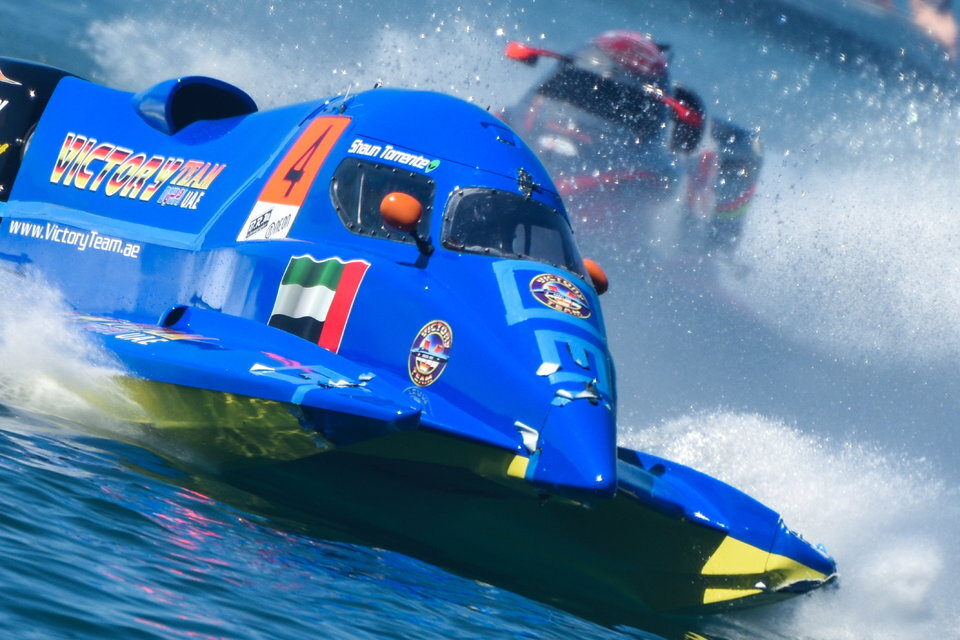 Thursday, 21 July: Shaun Torrente will have just one result on his mind in round 3 of the UIM F1H2O World Championship when it returns to Portimao for the Grand Prix of Portugal on 29-31 July, the win that eluded him last time out in France. "It was a win lost. I let my team down." he said.
Torrente is a fierce competitor and wears his heart on his sleeve and immediately held up his hand after the mistake that cost him and Victory Team their first win since the partnership formed in Evian last year. "There are positives. The new boat is amazing and the team did a great job. But I let them down. We had the win. I passed Alex but I made a mistake. There was a big roller that caught the left pickle fork and pitched me straight into the buoy and that was that." said Torrente, who trails championship leader Carella by 11 points.
The error earned Torrente a drive through penalty that dropped him to fifth and with a mountain to climb to make up places. But he responded, reducing the massive time deficit lap-by-lap. Chiappe's exit elevated him a place, he then passed Erik stark and went after Filip Roms. But despite closing to within .75s was just unable to pass the Finn, crossing the line in third. "I was so far back and was pushing but let the team down again. I should have got Roms in the last few laps but just lost the balance and the bust pickle fork was hurting me big time and I just couldn't turn the boat. I let them down. The team did their job. I didn't do mine and that hurts."
Despite his obvious disappointment Torrente and the team have now banked three consecutive podium finishes and the acquisition of the Moore Formula hull has upped the ante in their bid as genuine world title contenders.