July 1, 2023
TORRENTE AND DILLARD TOP THEIR RESPECTIVE GROUP FREE PRACTICE SESSIONS IN MÂCON
F1H2O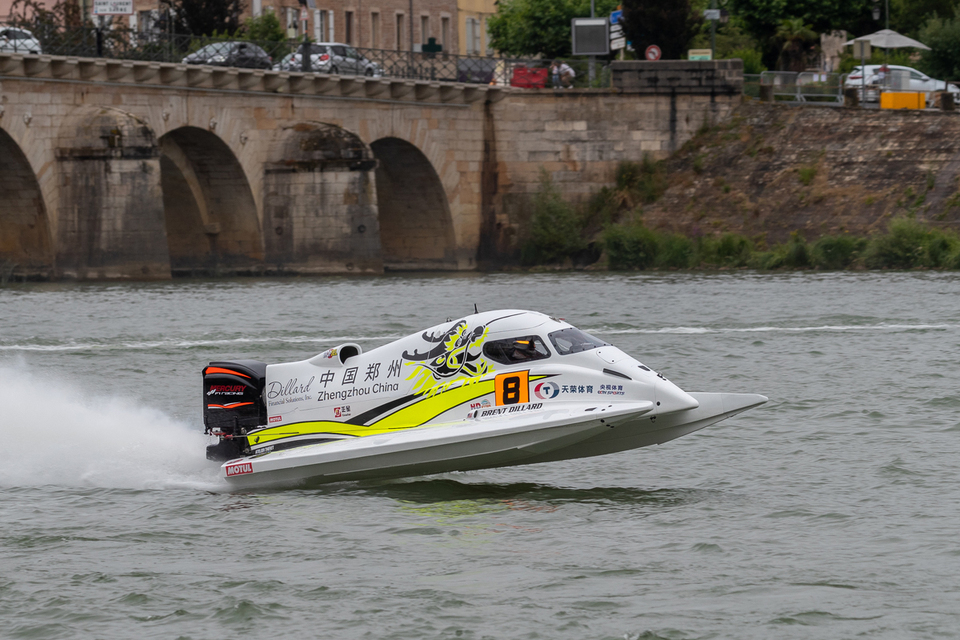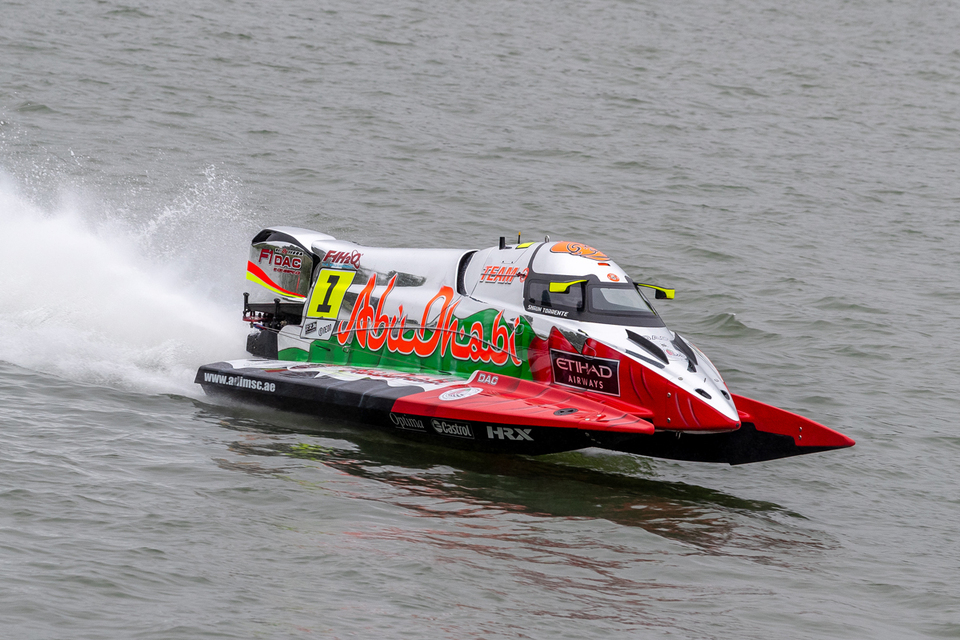 Saturday, July 1: Team Abu Dhabi's Shaun Torrente and the CTIC China Team's Brent Dillard claimed the early bragging rights with the fastest laps in the morning's two 75-minute free practice session for Sunday's Grand Prix of France on the River Saône in Mâcon.
Torrente only ran for six laps but managed to win the first free practice session for Group A with the fastest lap of the morning - 33.247 seconds. That was sufficient to beat the CTIC China Team's Peter Morin by 0.659 seconds.
Young Alberto Comparato came home in third, 1.09 seconds behind the American, in a session where Sami Seliö only ran for three laps at the rear of the field after suffering electrical issues. Great Britain's Ben Jelf posted some encouraging times in the ex-Qatar Team DAC and slotted into seventh of the 10 drivers.
Group B took to the water soon afterwards and featured the second of the drivers from each of the registered teams. Former World Champion and current series leader Jonas Andersson was the class of the session early on and a best run of 33.840sec put him at the top of the pile. Fellow Swede Erik Stark of the Victory Team looked set to come home in second until Team Abu Dhabi's Thani Al-Qamzi posted a lap of 33.991sec late in the session.
The CTIC China Team's Brent Dillard took to the water in a new Moore hull, ran for 51 laps and held third for much of the stint. But the American carded a late hot lap of 33.766sec to snatch the session win from Andersson's grasp with less than three minutes remaining. Brock Cohen struggled at the rear of the group and was only able to run his Comparato F1 Team DAC for three laps.
2023 Grand Prix of France – free practice times:
Group A
Shaun Torrente (USA) Team Abu Dhabi 33.247sec
Peter Morin (FRA) China CTIC Team 33.907sec
Alberto Comparato (ITA) Comparato F1 34.344sec
Kalle Viippo (FIN) Team Sweden 35.108sec
Filip Roms (FIN) Mad Croc Gillman Racing 35.362sec
Cédric Deguisne (FRA) Maverick Racing 35.925sec
Ben Jelf (GBR) F1 Atlantic Team 36.862sec
Ahmad Al-Fahim (UAE) Victory Team 37.447sec
Bartek Marszalek (POL) Strømøy Racing F1H2O Team 38.514sec
Sami Seliö (FIN) Sharjah Team 44.633sec
Group B
Brent Dillard (USA) China CTIC Team 33.766sec
Jonas Andersson (SWE) Team Sweden33.840sec
Thani Al-Qamzi (UAE) Team Abu Dhabi 33.991sec
Erik Stark (SWE) Victory Team34.133sec
Ferdinand Zandbergen (NLD) Sharjah Team 34.582sec
Grant Trask (AUS) Mad Croc Gillman Racing 34.663sec
Marit Strømøy (NOR) Strømøy Racing F1H2O Team 35.670sec
Duarte Benavente (POR) F1 Atlantic Team 35.880sec
Alexandre Bourgeot (FRA) Maverick Racing 36.444sec
Brock Cohen (AUS) Comparato F1 52.822sec