December 7, 2018
TOM CRUISES TO VICTORY IN RACE 1 TO BOLSTER F4-S TITLE CHALLENGE
F4-S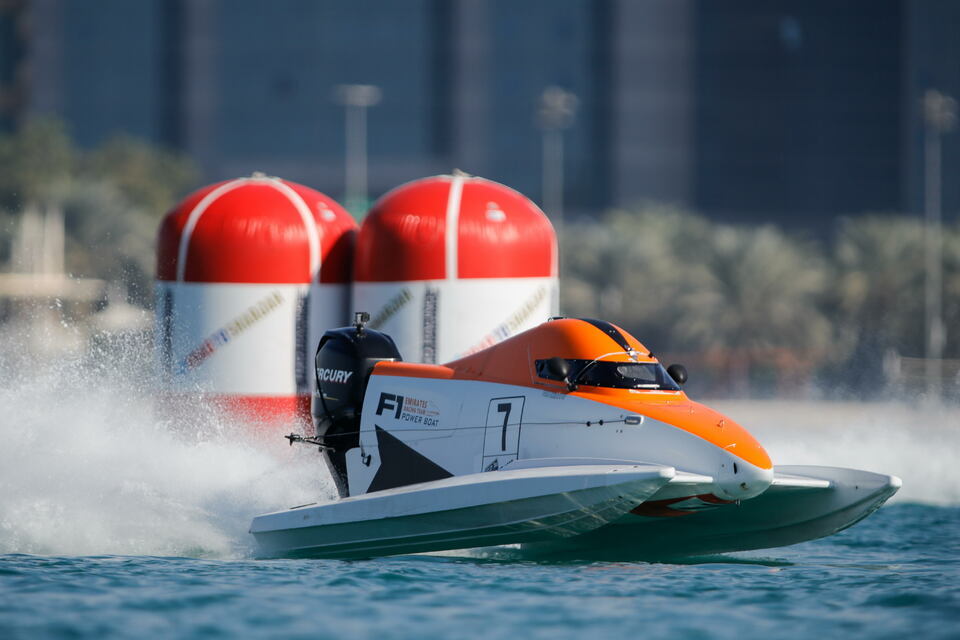 Friday, 7 December, ABU DHABI (UAE): Emirates Racing's Tom Chiappe boosted his title chances in the F4-S Championship with a commanding lights to flag victory in the first of this weekend's two races to move up into third place in the standings.
Second place went to F1 Atlantic's Sam Whittle to tie Chiappe on 85 points, with Team Amaravati's returnee Alexander Lindholm coming home in third spot.
Starting from pole position Chiappe was unchallenged off the dock and streaked off into the distance to take a leisurely win by 16.25s. Whittle trailed Mad Croc's Rudi Mihaldinecz for the opening laps then making the telling pass on lap3, Mihaldinecz retiring four laps later with technical issue. Team Amaravati's Alexander Lindholm put in a spirited chase in third spot but was unable to close the gap to Whittle.
The top two in the championship standings, Blaze Performance's Max Stilz and Abu Dhabi's Mohamed Al Mehairbi, saw their points' advantage cut after finishing in fourth and fifth, with Wu Bingchen coming home in sixth for CTIC F1 Shenzhen China.
It was a frustrating afternoon for Victory Team with both its boats failing to launch off the dock at the start, Ahmed Al Fahim finally getting going but several laps down to finish in the points in eighth ahead of Abu Dhabi's Rashed Al Remeithi – Al Fahim's new teammate Ali Allanjawi unable to get going, Maverick F1's Camille Broutechoux failing to start after tipping his boat over in practice.
For results/classifications:
https://www.f1h2o.com/results/2018/grand-prix-of-abu-dhabi/f4-s
https://www.f1h2o.com/standings/2018/f4-s