June 8, 2023
MÂCON ROUND OF UIM F1H2O WORLD CHAMPIONSHIP TO RUN TWO-GROUP PRACTICE AND QUALIFYING
F1H2O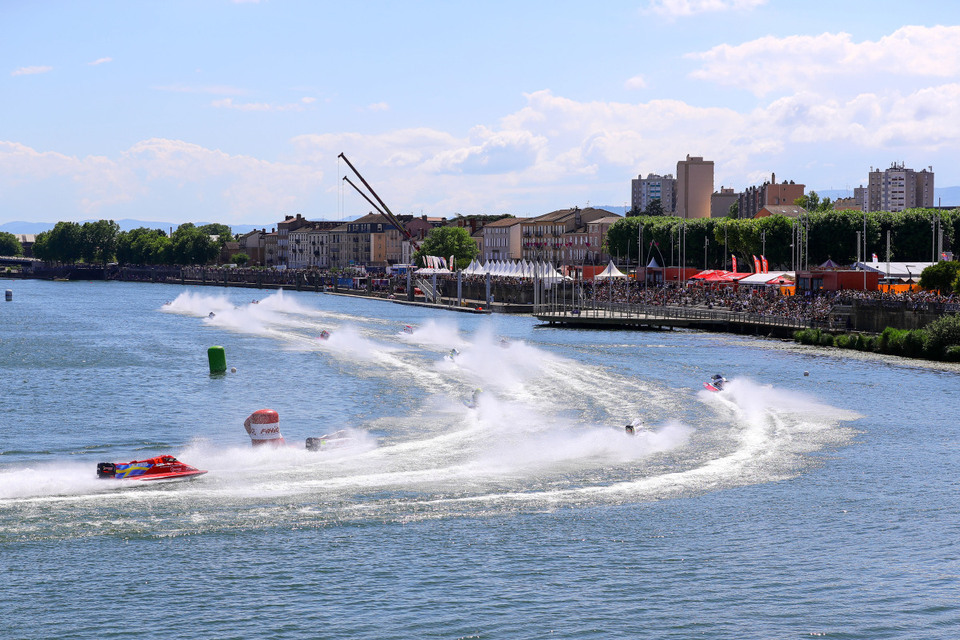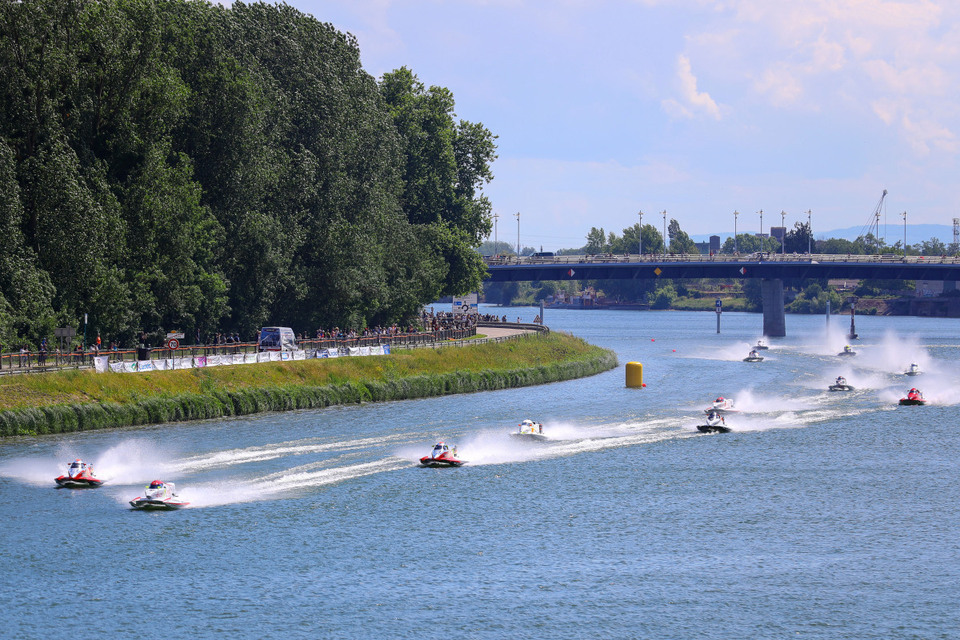 Thursday, June 8: To enable the UIM F1H2O World Championship calendar to be able to take advantage of numerous different types of race courses, H2O Racing will revert to the two-group free practice and qualifying system for the forthcoming Grand Prix of France on the Sâone River in Mâcon on July 1-2.
The system of splitting the free practice and qualifying sessions into two groups was used successfully at the Olbia race in Sardinia last year and a similar format will be employed in France.
Free practice on Saturday, July 1st will be split into two groups of 10 boats with Group A taking to the water for 75 minutes from 10.00hrs and the remaining 10 boats testing on the course from 11.20hrs.
BRM Qualifying in the afternoon will then be split into two groups of 10 boats. A 20-minute Q1 session for Group A fires into life at 15.00hrs and Group B takes to the water at 15.30hrs. The fastest six qualifiers will then battle it out for pole position in a 15-minute stint from 16.00hrs.
Groups will contain odd and even-numbered race boats, meaning that one boat from each team will feature in each session.