August 13, 2017
JOUSSEAUME AND SELIO TO START
F1H2O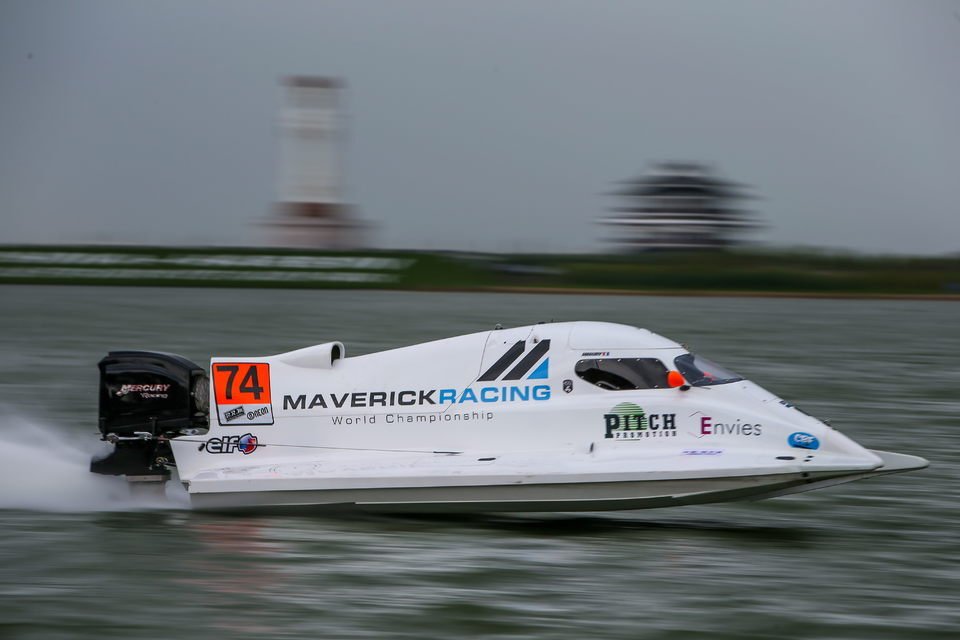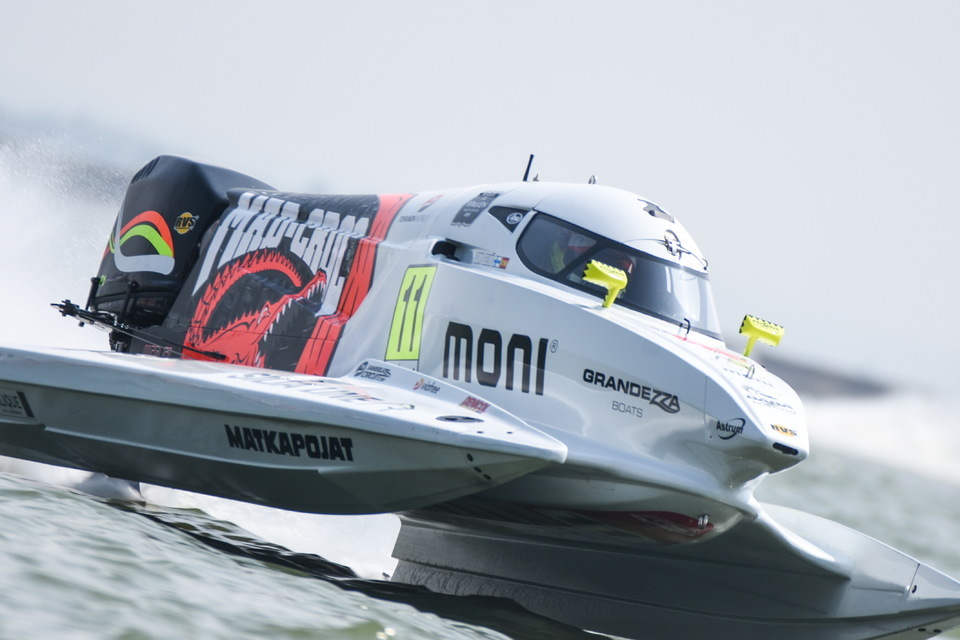 Sunday, 13 August, HARBIN (China): Both Amaury Jousseaume and Sami Selio were back in action today after their dramatic exits in yesterday's BRM Qualifying and will be on the start line for the UIM F1H20 Grand Prix of Harbin.
Maverick driver Jousseaume who went out in Q1 will start from 17 of the dock after changing an engine after this morning's practice. Talking about yesterday's spectacular blow over he said, "I think I just got caught out by the wind. I came out of the second turn ok but maybe I was running the boat a little high. Everything seemed fine but then the boat suddenly started to fly. I tried to trim it down but it was too late."
Selio will start from 15 and running in his spare boat as a result of his excursion in Q2 after setting the fifth best time of the session. "I feel quite ok, a bit beaten up, a little bit knocked about but I expect that after a full speed crash like that." said the Mad Croc BABa Racing driver.
"I think I was probably a little unlucky. I hadn't done a great lap but it was good enough to get me into the shootout because all the times were very close. I was then on what was easily my best run, I didn't feel that I made a mistake I didn't see any bad waves I just turned in heard a big bang and then felt the impact. Maybe I got a little airbourne. The team say I was going in too fast. But you have to push and that lap would have been very quick.
"But these things happen. We never give up and just have to keep fighting. It reminded me of a few years ago when I was leading the championship and crashed also, now the same again.
"But you know we are all so much on the limit these days. We are all so close with times and you just have to push to the maximum. You cannot drive in a safe mode anymore, there is no safety zone. It is the same for all of us. Sometimes you are lucky. Other times not."