October 1, 2023
JELF AND COHEN QUALIFY IN THE REPÊCHAGE FOR THE REGIONE SARDEGNA GRAND PRIX OF ITALY
F1H2O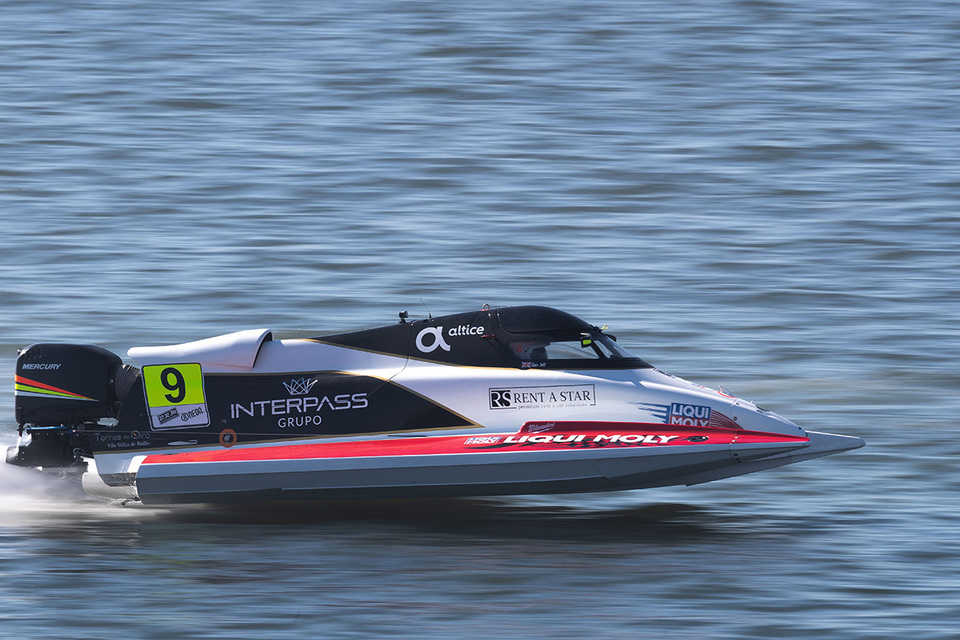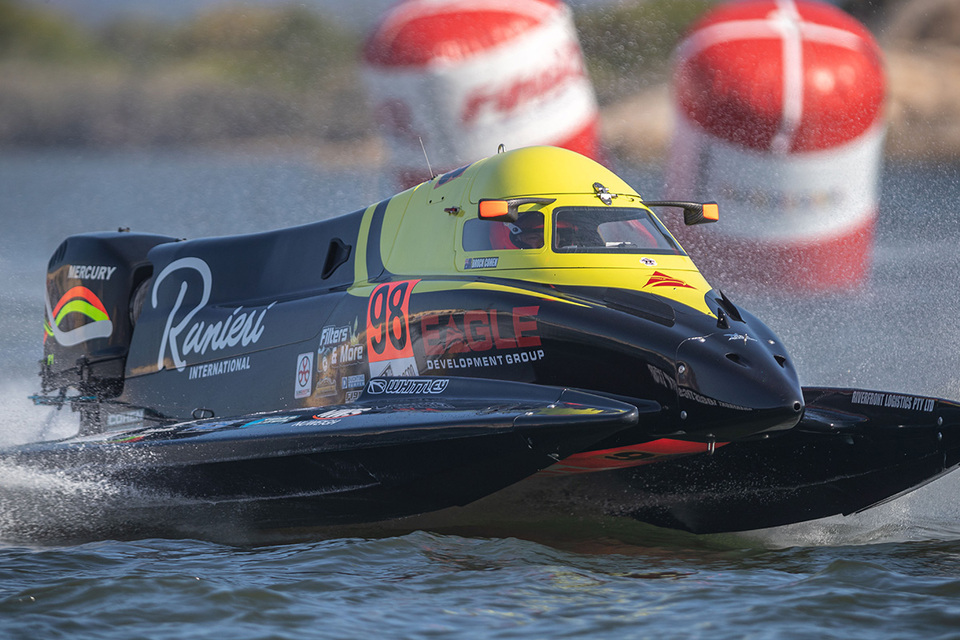 Sunday, October 1: The F1 Atlantic Team's Ben Jelf and Comparato F1's Brock Cohen will fill the last two places on the start pontoon for this afternoon's Regione Sardegna Grand Prix of Italy. They finished first and second in Sunday morning's 20-minute repêchage, despite both stopping before the end of the session with technical issues.
Jelf and team-mate Duarte Benavente, Maverick Racing's Alexandre Bourgeot and Cédric Deguisne, double World Champion Sami Seliö and Cohen battled it out for the remaining two places for the Grand Prix. Seliö had been forced to make an engine change after Saturday's morning's qualifying session while Deguisne had complained of trim issues.
In calm conditions on a slightly amended race course, Jelf and Cohen set the early benchmark times but Seliö was languishing in fourth place before dramatically coming to a halt. His boat was towed off the race course with technical problems and that meant the Finn would miss out on the race.
Jelf continued to lead the session with a run of 37.45sec from Deguisne and Cohen and then ran even quicker with a tour of 37.358sec on his ninth lap. As the clock ticked down, the Briton managed to hold on to win the repêcharge with a best lap of 37.13sec, despite coming to a stop on the course with four minutes on the clock.
Cohen snatched second from Deguisne, despite stopping himself in the last three minutes. Deguisne tried in vain for the last two laps in clear water to overhaul the Australian but fell short and Cohen took the 16th place on the start pontoon for the Grand Prix. The result meant that neither of the Maverick Racing boats qualified for the Grand Prix.