July 2, 2023
DRIVERS CARRY OUT FINAL WARM-UP SESSION BEFORE GRAND PRIX OF FRANCE IN MÂCON
F1H2O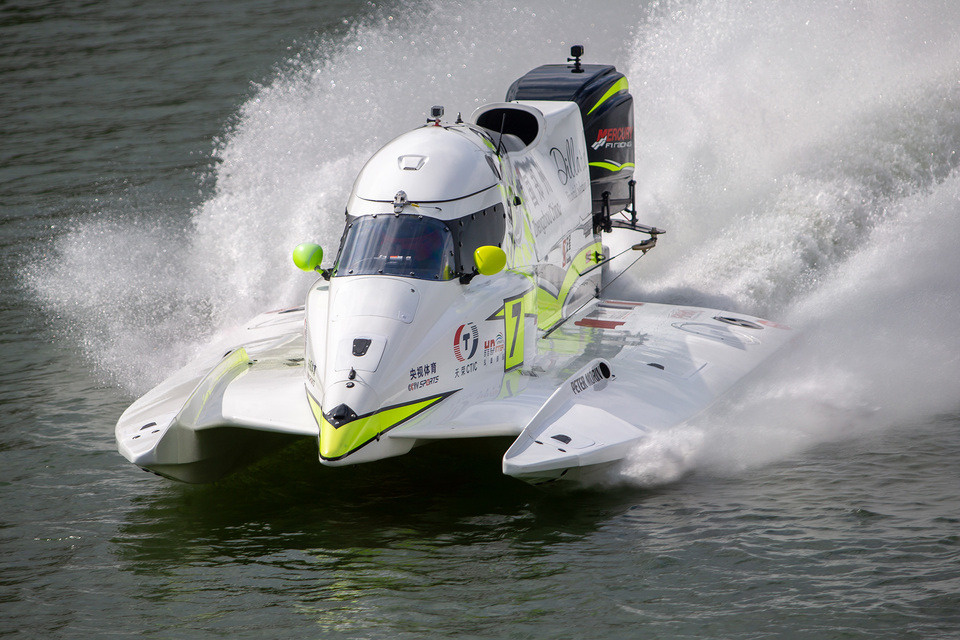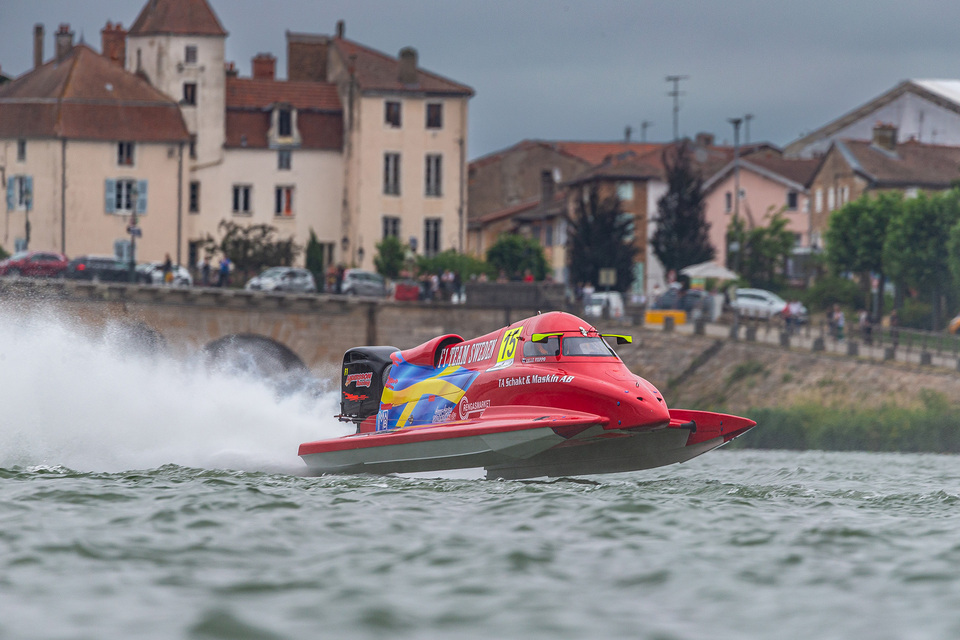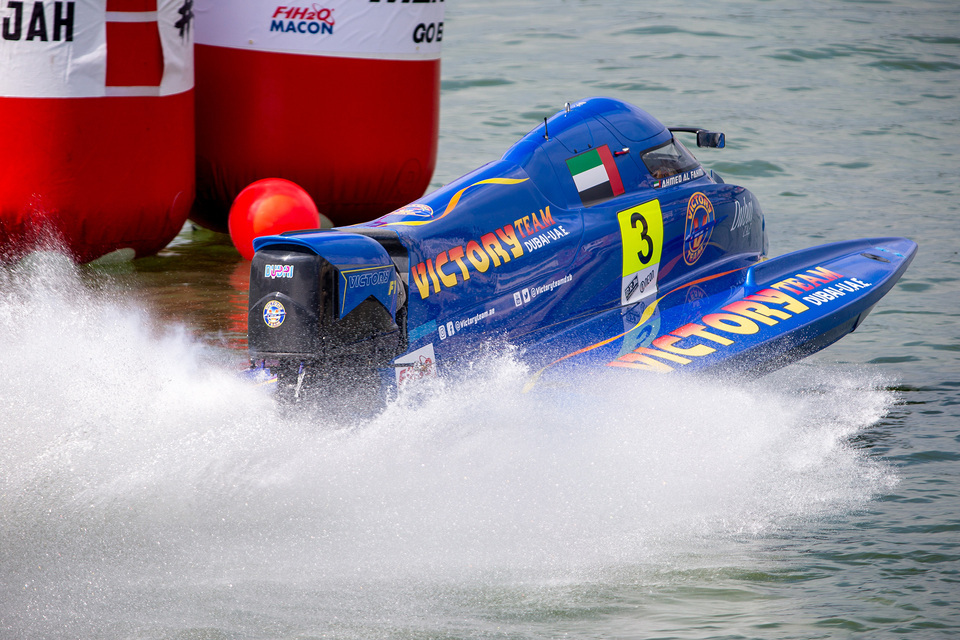 Sunday, July 2: Drivers carried out their final warm-up sessions for the Grand Prix of France on the River Saône in Mâcon on Sunday morning. It marked the last opportunity to fine-tune the boat set-up, choose the correct propeller for the race and sort out any niggling problems that had arisen during a dramatic BRM Qualifying session on Saturday afternoon.
The CTIC China Team's Peter Morin carded the best lap of 34.576sec during his 17-lap stint in Group A, but pole-sitter Shaun Torrente sat out much of the session and only registered three laps. Finland's Kalle Viippo was the Frenchman's closest challenger with a run of 34.996sec. After his dramatic somersault on Saturday, Ahmed Al-Fahim managed 23 laps in his repaired Victory hull with a best run of 35.227sec.
Morin's team-mate Brent Dillard topped the times in the Group B stint. The American ran for 26 laps and posted a best run of 34.178sec to win the session by 0.188 seconds from the Victory Team's Erik Stark. All 10 drivers took advantage of the warm-up and Ferdinand Zandbergen was the best of the rest with a hot lap of 34.551sec.
The Grand Prix of France fires into life at 15.30hrs with a rolling start. The race also be Carbon-Neutral with CO2 emissions being offset by a local reforestation programme called Reforest Action.