April 19, 2023
CHINA CTIC TEAM TARGETS SECOND EVER WIN ON HOME WATERS IN ZHENGZHOU
F1H2O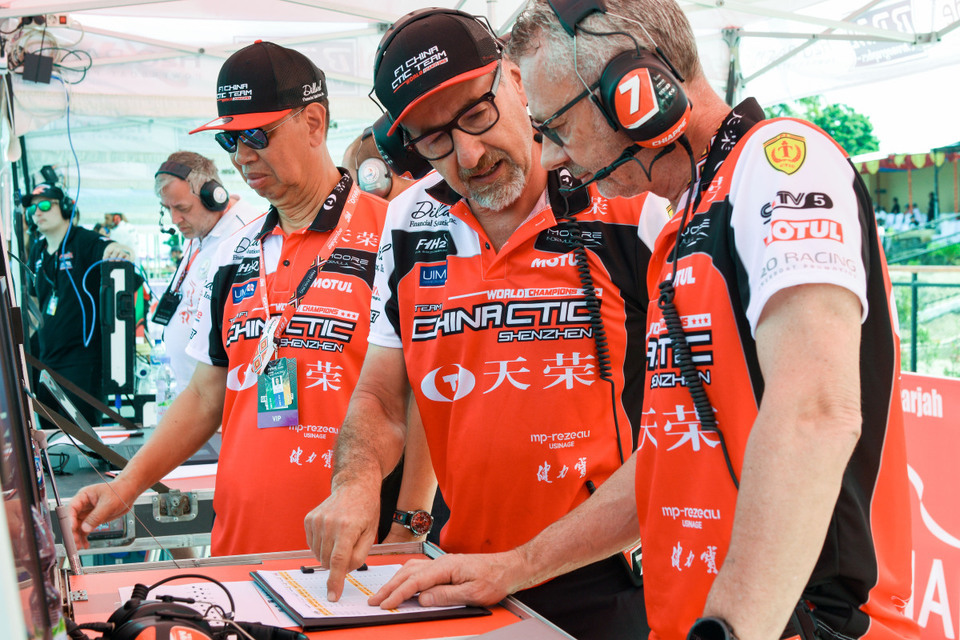 Wednesday, April 19: A team from China first entered the UIM F1H2O World Championship in 1997 and became the China CTIC Team in 2007. Over the course of the last 15 years of racing, the Chinese-French alliance has won three world titles, taken seven race wins and earned 32 podium finishes (29 for Philippe Chiappe and three for Peter Morin).
Remarkably, the team has only ever won one race in China and, despite numerous podium finishes, Morin and new team-mate Brent Dillard head to next weekend's Grand Prix of Zhengzhou, China, chasing a second ever victory for the team on Chinese waters,
Hong Kong-based Eric Chan has organised numerous races in China over the years and also acts as Team Manager of the China CTIC Team. He said: "Our team has been on the podium many times. Fortunately, I think more than 10, but we have only won one race in 2015. But we have had podiums, of course, many times already. Now we have the pleasure of racing again in China. We want to show the people, the local people, that we are a professional team and we work hard. We want to showcase the sport and the industry and this will help us to go even stronger.
I know that China is now going very fast with the developments in hi-tech industries and many people are watching. For me, our company has been organising more than 22 Grand Prix in China for our team to win once. So, the second win in a China race is the goal. I remember our President told us that we were the first mechanical sports team to win a World Championship on water."
Now the team's Sporting Director, three-time World Champion Philippe Chiappe (2014--2016) earned a first runner-up spot in Shenzhen in 2010 after finishing third at the same venue in 2009. The Liuzhou River was the only Chinese venue to host a race in 2011 and Chiappe finished third, the Frenchman repeating the feat over the following two years.
Luizhou was now a regular haunt on the World Championship calendar and became a much happier hunting ground for Chiappe, who claimed his first win in 2015. The Chinese city of Harbin joined the calendar for the first time in 2016 and Chiappe finished second at the new venue and third again in Liuzhou, the now three-time champion repeating the feat in Liuzhou, yet again, in 2017. The team's last podium finish in China came in Xiamen in 2019: Chiappe finished third at the second of two races.
The three-day Grand Prix of Zhengzhou, China weekend gets underway with a two-hour extra free practice session from 14.00hrs (local time) on Friday, April 28th.