November 16, 2023
CHINA CTIC TEAM SET TO BECOME SECOND CARBON NEUTRAL F1H2O TEAM IN 2024
F1H2O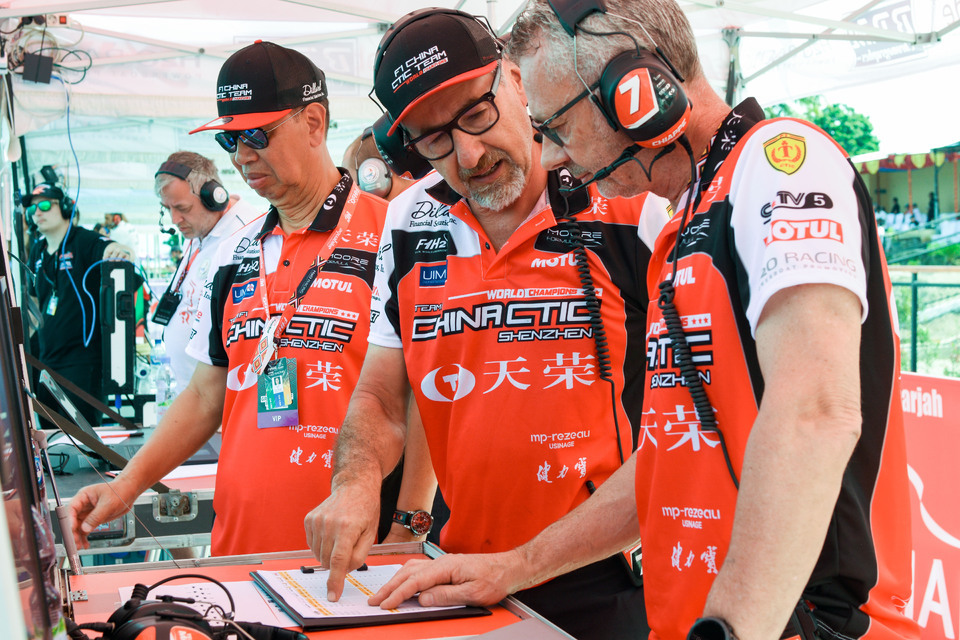 Thursday, November 16: The China CTIC Team has followed Maverick Racing's lead and will become the second Carbon Neutral team on the pontoon in the 2024 UIM F1H2O World Championship.
The team has decided to join the H2O Racing Carbon Neutral programme in order to be aware of its actual CO2 footprint, while participating as a team in the championship.
Team spokesman Philippe Dessertenne explained that the China CTIC Team's decision to undertake the Carbon Neutral project and to develop a best practice framework policy to offset on a year-after-year basis was based on three fundamental reasons.
He said: "We talk a lot about CO2 pollution but we don't know exactly what it means for our team and for the sport in which we participate. We don't know exactly how much we pollute and what the implications are for the environment every time we all take planes, move boats or compete at a Grand Prix. This is why we want to become aware of the consequences on the environment of the sport we practice."
Dessertenne went on to suggest that, once the China CTIC Team has more information, it intends to find a solution to offset the CO2 it produces. The team is consulting experts and companies to find an environmental protection project closest to its ideals.
Although the team is based in France, it is a team supported by China and takes the country's name. The Asian powerhouse has often been accused of polluting the environment and turning its back on green policies but, in recent years, it has made enormous progress in terms of renewable energy and has invested heavily in photovoltaic cells to expand its solar energy production with a view to achieving a neutral position in terms of CO2 offsets. For that reason, the China CTIC Team also wants to make its contribution and demonstrate its concern for the environment.
The China CTIC Team is now committed to finding a compatible partner in line with its philosophy and with H2O Racing's offset standards and policies to compensate for the carbon footprint of the entire 2023 season.