April 23, 2017
CHIAPPE TAKES VICTORY IN PORTUGAL
F1H2O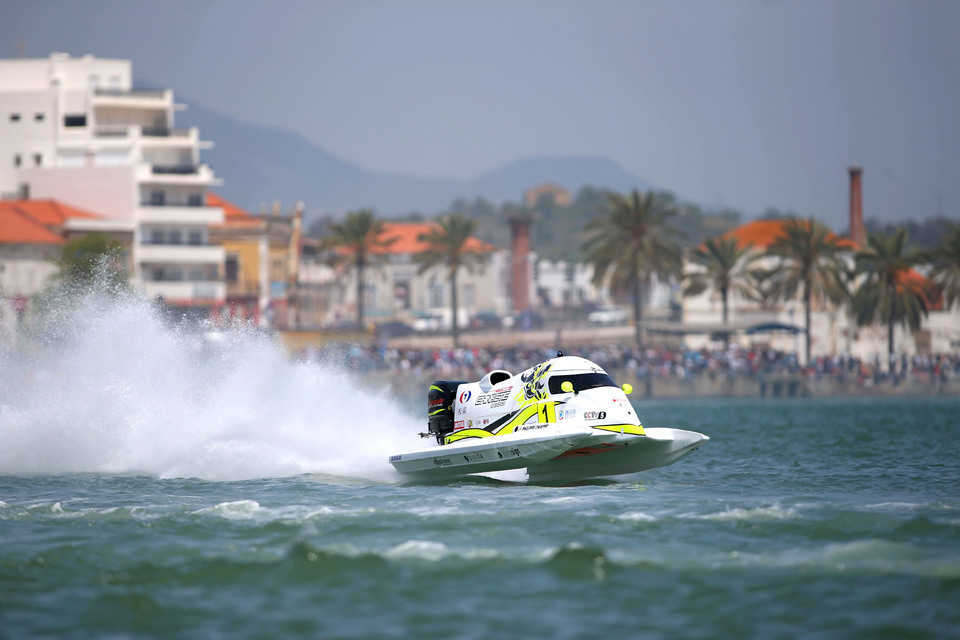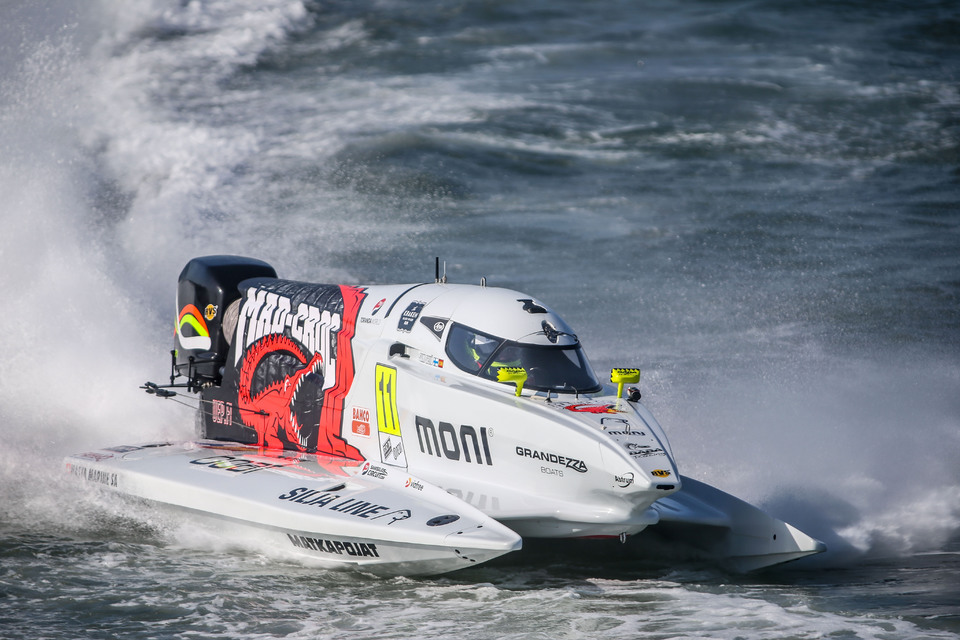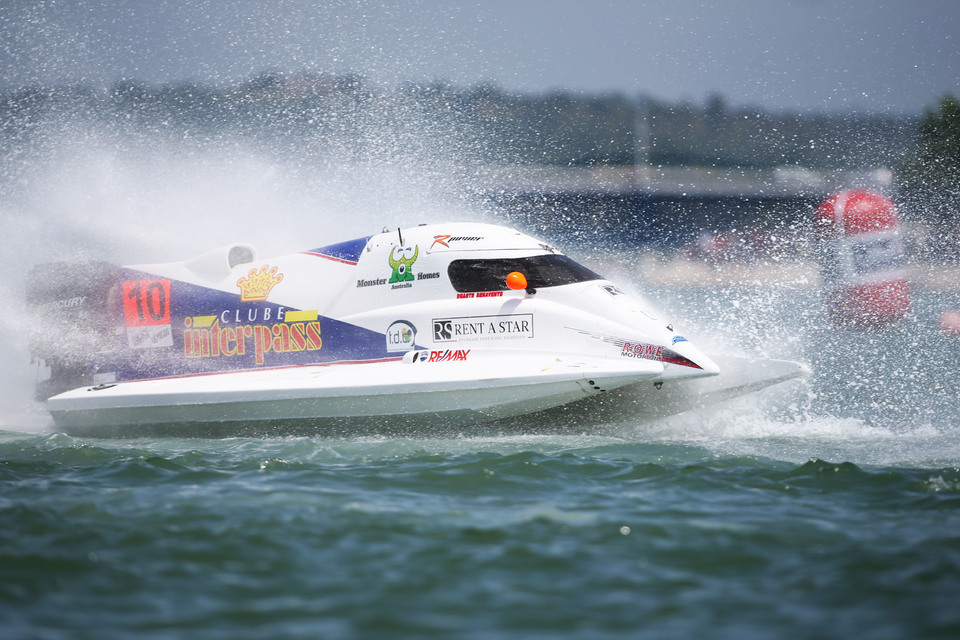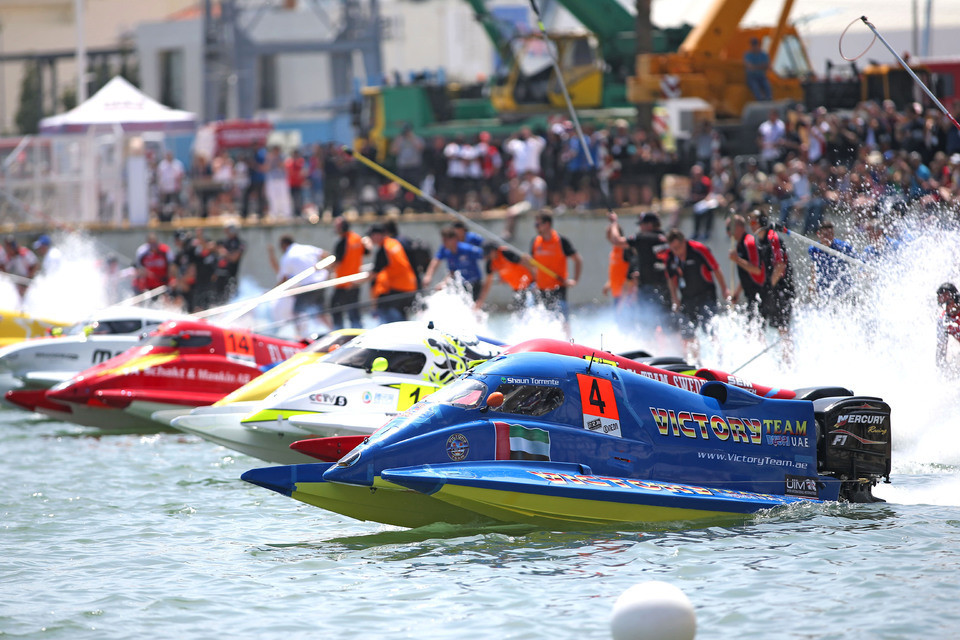 Sunday, 23 April, PORTIMAO (Portugal): Defending world champion Philippe Chiappe marked the start of his title defence in emphatic style with Victory at the opening round of the season in the UIM F1H2O Grand Prix of Portugal.
Starting from third place off the pontoon the CTIC F1 Shenzhen China driver was immediately up to second, passing Erik Stark by the end of the opening lap.
He trailed pole-sitter and race leader Shaun Torrente for nine of the 50 laps, then hit the front as Torrente slowed and left the circuit with engine problems, a disappointing ending to the day for Victory Team after Torrente and Ahmed Al Hameli's one-two in qualifying.
For the remaining laps Chiappe's main challenge came from Stark who kept the pressure on the leader, but his hopes of a podium on his return to racing for Team Sweden faltered two laps short of the chequered flag with engine problems, retiring but classified in eighth, his teammate Jonas Andersson suffering the same fate after just five laps. "This race was all about managing the engine after what we learned in qualifying about the fuel, "said Chiappe. "My engine didn't have the same punch as normal so we decided to play safe with the set-up. I sat back a little and took my chance when it came."
Mad Croc BABA Racing's Sami Selio made up for a frustrating morning session after qualifying in ninth and despite a three-way duel with Duarte Benavente and Bartek Marszalek early on, broke away to take his second consecutive podium in Portimao.
Benavente and Marzsalek enjoyed a race long tussle and the late demise of Stark upped the ante with a podium place at stake, Benavente taking advantage of a mistake from Marszalek who clouted and destroyed a turn buoy and passing him four laps from the flag to take his second podium in Portimao.
The drive of the day belonged to Abu Dhabi's Alex Carella after a desperate weekend for the team, damaging four out of five engines with Carella the only one of the three to make the start, Thani and Rashed Al Qemzi both side-lined.
Despite qualifying in fifth, an engine change forced the Italian to start from 15th off the pontoon, but he clawed his way through the pack to finish in a remarkable fourth place, after Marszalek was given a one lap penalty for taking out the buoy, a result he described that felt like a win after all the issues they had faced.
Cedric Deguisne marked his and his Maverick F1 Team's full time entry into the championship with sixth place, despite running for 40 laps with a sticking throttle and controlling the boat with the trim. But it was a disappointing debut for his teammate Amaury Jousseaume, retiring on lap 27.
Australia's Grant Trask completed a good day for the F1 Atlantic Team, driving from 16th to take seventh place, Chiappe's new teammate Peter Morin picking up two championship point's on his F1H2O debut in ninth.
It was a disappointing day for Emirates racing with Marit Stromoy retiring on lap seven and teammate Mike Szymura disqualified for failing to respond to the race commissioner's instructions. It was also a frustrating day for Mad Croc's Filip Roms, a loose camera hitting the kill switch on his fuel pump and forcing him to retire on lap 31.
Despite making the start line after his crash in qualifying and posting the seventh best time, Blaze Performance's Francesco Cantando's race came to a premature end on lap 1.
Round two of the UIM F1H2O World Championship takes place in Evian, France on the 1-2 July.
For full results: www.f1h2o.com/results/2017/grand-prix-of-portugal/f1h2o