June 28, 2018
CHIAPPE AND MORIN PLAY DOWN THE EXPECTATIONS AND PRESSURE THEY FACE IN EVIAN!
F1H2O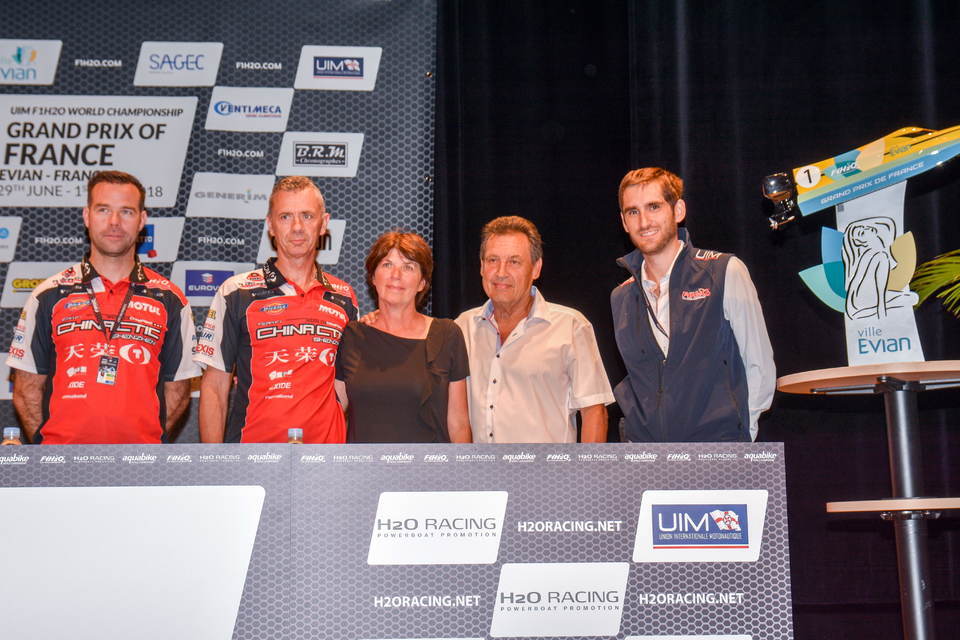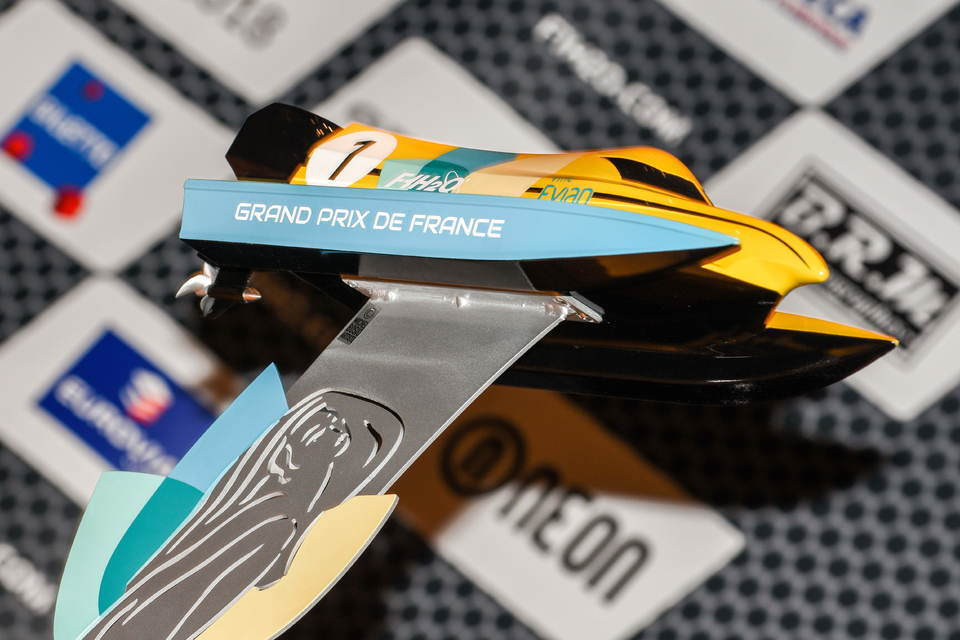 Thursday, 28 June, EVIAN (France): Philippe Chiappe and Peter Morin played down the expectations and pressure they will be under to deliver ahead of this weekend's UIM F1H2O Grand of France in Evian.
Speaking at today's press conference the message from the CTIC F1 Shenzhen China duo was that the overall end result was the focus and the drivers' and team championships are the targets, Chiappe currently leading the standings by three points with the La Rochelle-based French outfit also on top in the team's championship.
Three-time champion Chiappe knows that Evian is his bogey circuit having failed to take the chequered flag on the 2.08km Lac Leman circuit three times. "We are coming here in a good position but you can never predict what the outcome will be," said Chiappe. "Each time in the past the problem we had was different and so far this season the results are very good for both of us. Every race is about the championship, when to push to win or when to settle for points regardless of position. We play the long game!"
Chiappe was also full of praise for teammate and son-in-law Peter Morin, who this season is improving every time the boat hits the water, stating that he is the future of the team and that he has not been surprised at all by his performances this year.
But neither would be drawn when asked about the impending likelihood of the pair going head-to-head for position on the water and the outcome. "For me the job is to finish in the best position I can but it is step-by-step and I aim for at least a top six each time. The team championship is very important and we must keep the pressure on." Morin said.