December 15, 2017
ALEX CARELLA CRUISES TO FOURTH WORLD TITLE
F1H2O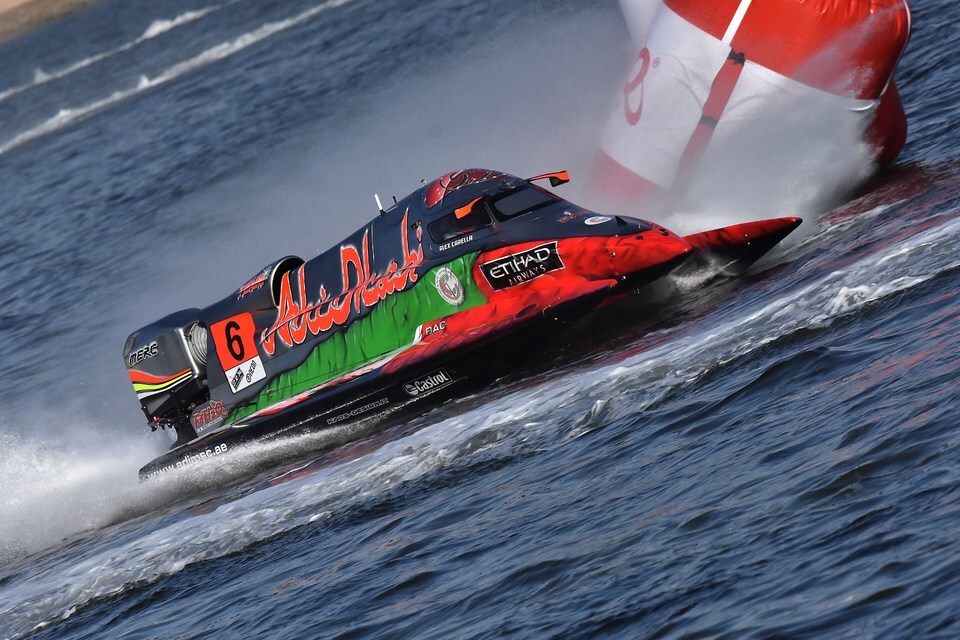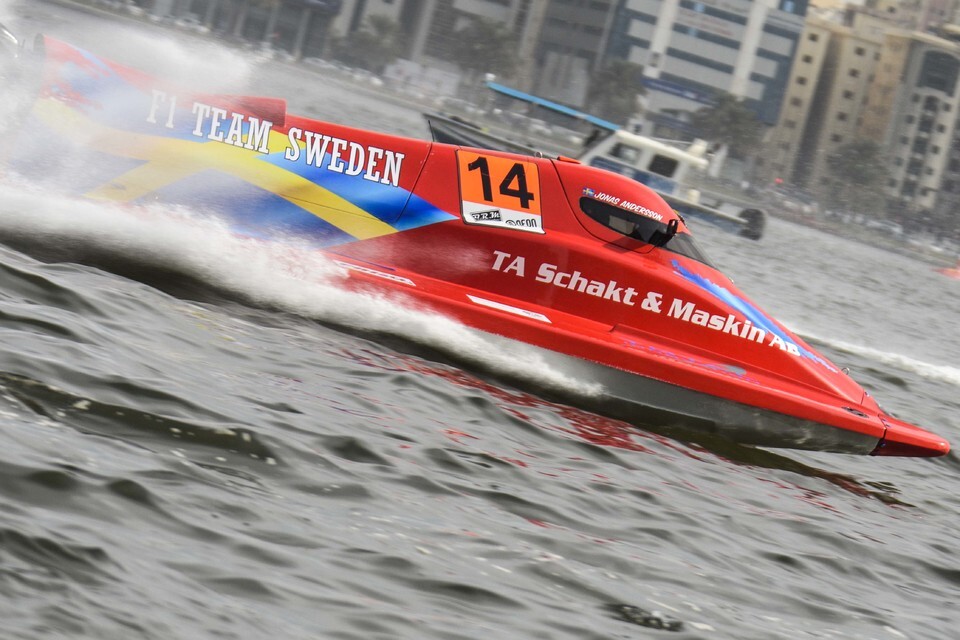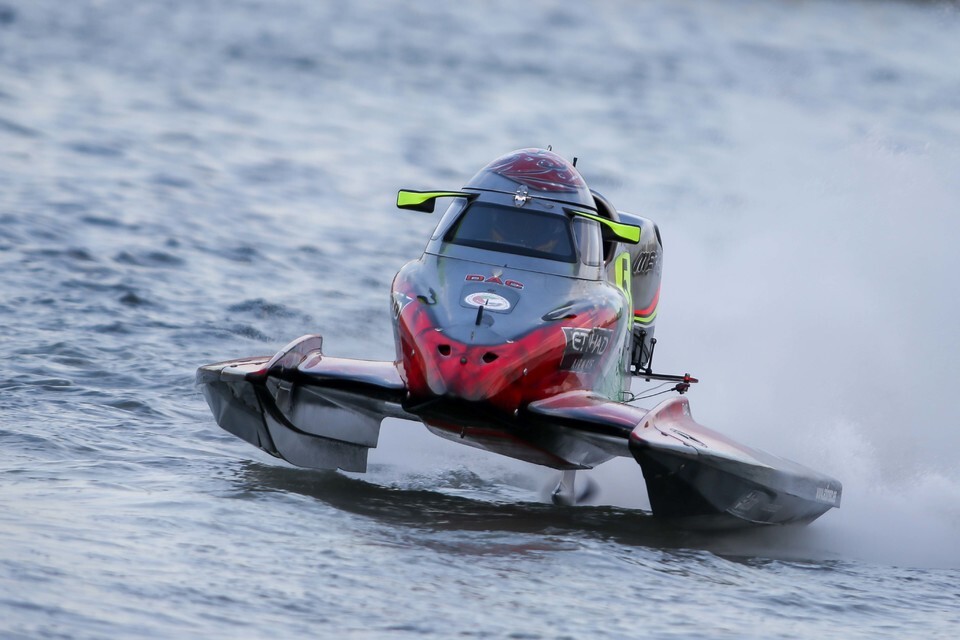 Friday, 15 December, SHARJAH (UAE): Team Abu Dhabi's Alex Carella cruised home to win the UIM F1H2O Grand Prix of Sharjah and become World Champion for the fourth time in eight years.
It was an emphatic performance by the Italian from Piacenza who showed no signs of nerves throughout the race weekend and drove a faultless race to complete a lights-to-flag victory to take his Grand Prix win tally to 15. "Fantastic. It sounds great to be a four time world champion. I fight really hard this weekend and the work we did yesterday getting pole position really paid off today. It made it easier starting at the front and not having to fight with Philippe or anyone else.
"I managed it form the start and when I was told Philippe was in eighth I decided not to push too much. I felt in complete control but there were some nerves in the final laps and I was crossing everything that we had no problems late in the race."
Today's win rounded off a sensational year for Carella and Team Abu Dhabi, regaining the Teams World Championship with Carella adding the BRM Pole Position Championship and the Fast lap Trophy to his title collection.
Second place went to Sweden's Jonas Andersson to claim his first podium of the season with Thani Al Qemzi completing a great day for Abu Dhabi in third.
Carella made no mistake from pole and launched off the dock to hold the advantage through the first turns, with Ahmed Al Hameli immediately up to second ahead of Erik Stark and his teammate Jonas Andersson who had made up two places and Bartek Marszalek.
That was as close as any of his rivals got, opening out a comfortable lead and scything his way through backmarkers and going on to take the chequered flag and win by 16.03s.
Al Hameli held point for 34 laps before he started to slow then retiring three laps later, with Andersson moving up into second place having already passed Stark on lap 29 when he pulled of the circuit with a broken propeller, but there some consolation for Stark who finished third overall in the world championship standings.
Thani Al Qemzi made it a double celebration for Team Abu Dhabi moving up from 11th place into a podium position in third, ahead of Chiappe who took the runners-up slot in the world championship and Marszalek, with Peter Morin getting his best result of his debut year in sixth.
After a frustrating season and race weekend and despite starting down in 18th Grant Trask produced a great performance coming home in seventh ahead of Marit Stromoy, with the youngest of the Team Abu Dhabi trio ending his first season with his best result and two deserved championship points.
Duarte Benavente rounded out the top ten with Erik Edin going the full distance in his first race on the UIM F1h2O tour and finishing eleventh.
Race results:
1. A Carella (ita/uae*)
2. J Andersson (swe) + 16.03s
3. T Al Qemzi (uae) + 20.00s
4. P Chiappe (fra) + 20.06s
5. B Marszalek (pol) + 20.68s
6. P Morin (fra) + 27.36s
7. G Trask (aus) + 1lap
8. M Stromoy (nor) + 1lap
9. R Al Qemzi (uae) +2laps
10. D Benavente (por) + 2laps
11. E Edin (swe) +2laps
(*international racing super licence)
For full classifications/results: http://f1h2o.com/results/2017/grand-prix-of-sharjah/f1h2o