Erik Edin - 15
COUNTRY OF RESIDENCE:
Stockholm, SWE
DATE OF BIRTH:
01/07/1990
PLACE OF BIRTH:
Stockholm, SWE
PROFILE
ERIK EDIN starts his first full term on the tour after making his debut in the final rounds of 2017 in the UAE.
He started racing at the age of 14 competing in the sport250 class, then moving up to GT 15 and then GT 30, picking up gold and bronze medals in the Swedish and World Championships.
He stepped up into F2 in 2013, finishing runner-up in the world championship in2016 and last year clinched the F2 European title.
WORLD CHAMPIONHIPS: 0 / WIN: 0 / 2ND: 0 / 3RD: 0
BEST RACE FINISH: 4 / BEST QUALIFYING POSITION: 5
GRAND PRIX ENTERED: 8 / RACE STARTS: 7
DEBUT: 2017
CAREER INFOS
2017 - 20th F1H2O World Championship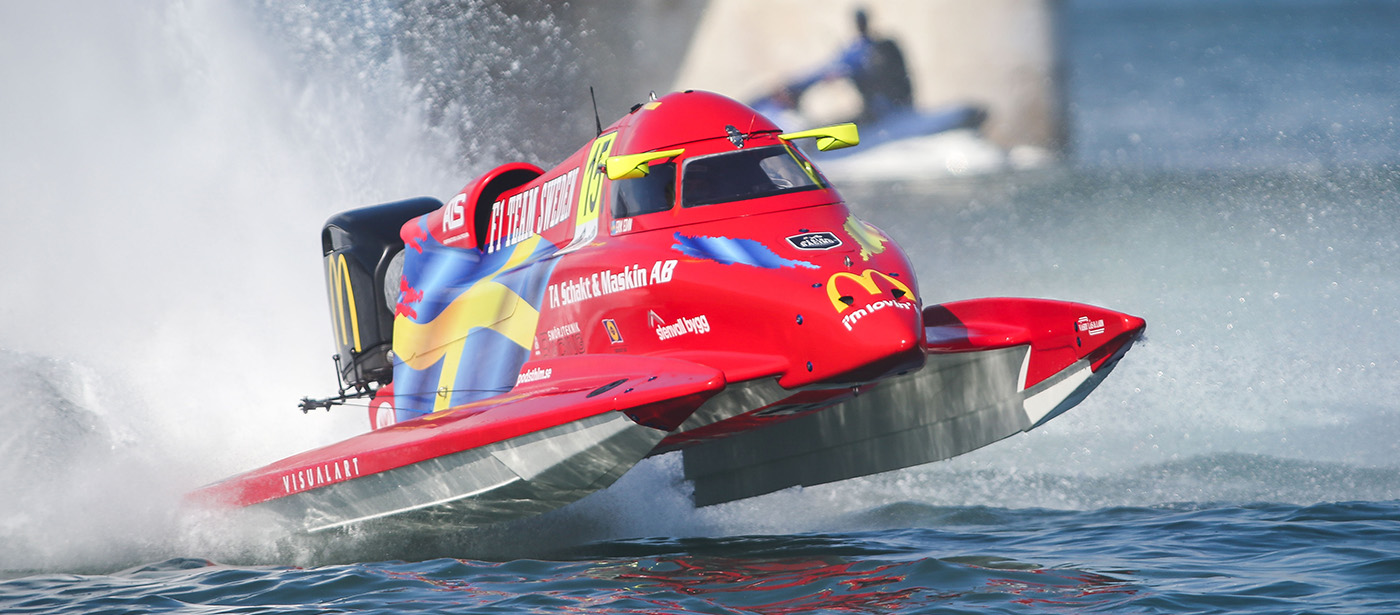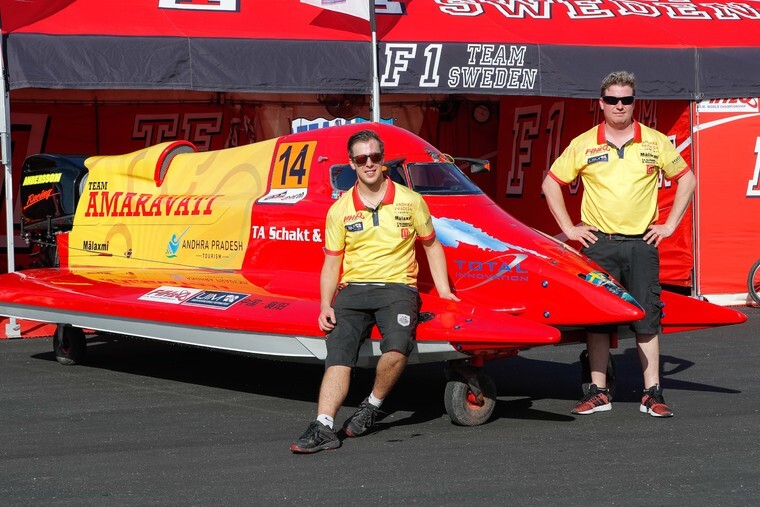 September 21, 2018
ANDERSSON AND EDIN RUNNING IN THE COLOURS OF TEAM AMARAVATI
Friday, 21 September, XIANGYANG (China): Jonas Andersson and Erik Edin will make their first appearance running in the colours of Amaravati, the capital of the Indian State of Andhra Pradesh and the ...
F1H2O