January 22, 2020
KALLE VIIPPO JOINS JONAS ANDERSSON AT TEAM SWEDEN
F1H2O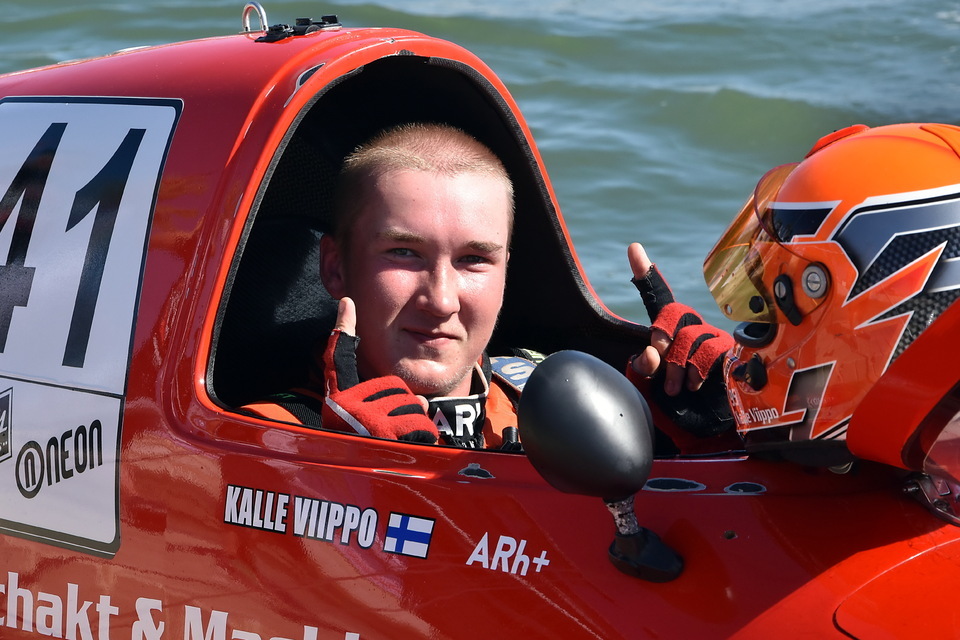 Wednesday, 22 January: Finland's Kalle Viippo will make his UIM F1H2O debut after signing up to race for Team Sweden for 2020.
Team principal and last year's world championship runner-up Jonas Andersson confirmed the news of his new teammate that sees the 21-year-old from Forssa step up from several outings in the F2 World Championship in 2018 and 2019. "I am very pleased that Kalle will join the team and to be able give him the opportunity to race in the world's top championship," Andersson said. "He has worked his way up through the junior ranks at many levels and he raced for Team Sweden in F4-S in 2016 with some very good results.
"It is a big move for anyone coming into this championship and this year will be all about gaining experience and everyone at the team will do all we can to help him."
Viippo made his racing debut in 2006 aged eight in the S15 class, winning the Finnish Championship in 2009 and 2010 then moving up into F4 in 2012 with two stints in the UIM F1H2O F4-S feeder series in 2016 winning twice and finishing on the podium six times and in 2017.
The Finn has enjoyed considerable success in the F4 ranks, finishing in third in the UIM World Championship in 2016 and 2017 and winning the Finnish, Nordic, Baltic and Estonian Championships. Last year he competed in two rounds in the F2 World Championship finishing eighth overall.