January 30, 2020
GILLMAN CONFIRMS ALEX CARELLA AND GREG FOSTER FOR 2020 CAMPAIGN
F1H2O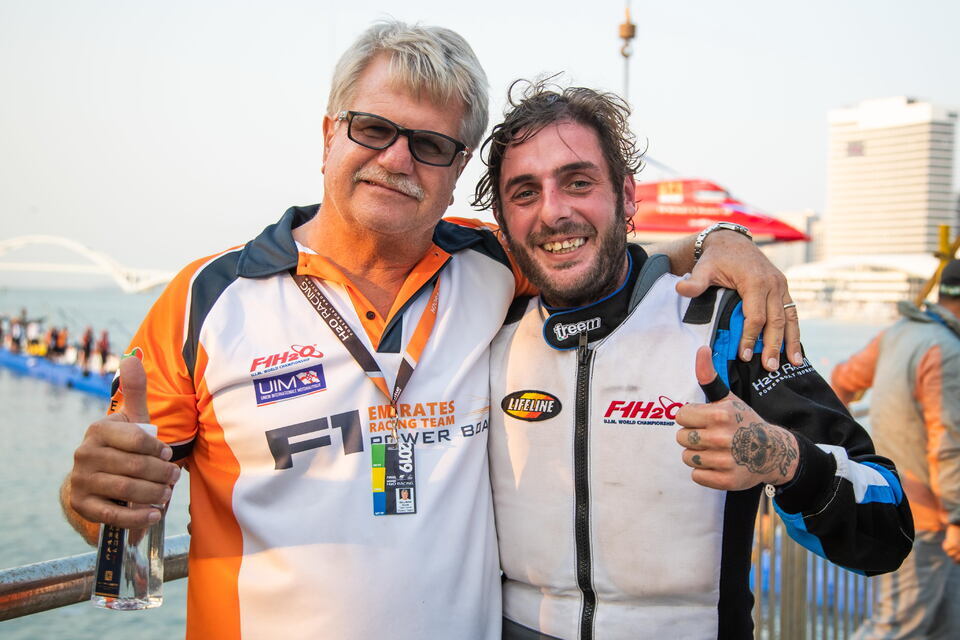 Thursday, 30 January: After much anticipated speculation Scott Gillman has confirmed his line up for 2020.
Italy's Alex Carella will spearhead the Gillman Racing campaign and is joined by American Greg Foster, with both drivers running DACs.
The news of Carella is no surprise with Gillman mentoring and guiding the four-time champion through the latter stages and three Grand Prix of last season following his exit from Victory Team after a disappointing and frustrating 18 month stint with the Dubai outfit. His decision and move to race under the umbrella of Maverick F1 Racing in Gillman's DAC paying immediate dividends, the Italian taking his 16th career pole position and race win at the Censtar Grand Prix of Xiamen.
Greg Foster is highly regarded and one of the most experienced racers on the North American tour and joins Gillman Racing for his second term in the UIM F1H2O World Championship, picking up three points finishes last season with Blaze Performance.