April 22, 2017
SENSE OF DÉJÀ VU FOR SELIO AHEAD OF BRM QUALIFYING!
F1H2O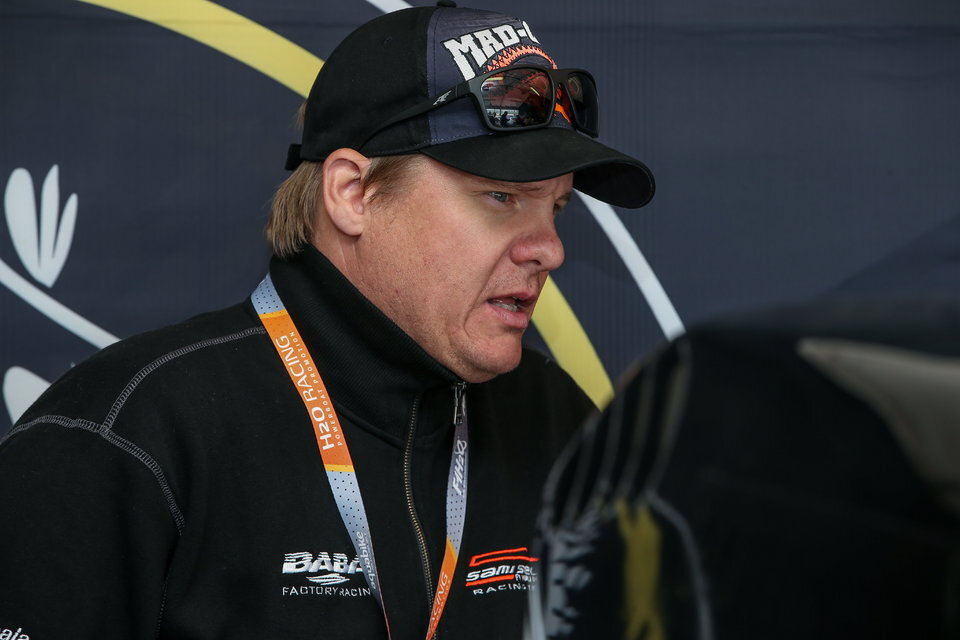 Saturday, 22 April, Portimao (PORTUGAL): Finland's Sami Selio heads into the weekend with a severe sense of déjà vu with weather disrupting the schedule as he bids for a second straight win in BRM Official Qualifying in Portimao and his hat-trick in Portugal.
The Mad Croc BABA Racing' driver faced the same potential delays to qualifying this time last year, eventually taking the pole from Erik Stark and Alex Carella in a reduced session of two twenty minute periods run on the Sunday. "These conditions are not great for the first race, very little time to test but it is the same for everyone and the team just has to work around any issues. We faced the same last year and it worked out for us," said Selio. "The target of course is to be on podium, to win is the ultimate goal, but for me is very important to at least bank some good points. Last year we took two races to post points and were very unlucky.
"What is different this year is that I know the boat better, how it handles and what is the right set up for whichever conditions are in front of us. Last year we switched from boat to boat and now know that the newer of the boats we have is the one to go with.
"We have done some pre-season testing in Italy, not too much because of the conditions, but I was very happy with everything. Having confidence in the boat, the set-up is so important and I feel we are in the right place."