Xiong Ziwei - 2
TEAM:
CTIC F1 Shenzhen China Team
COUNTRY OF RESIDENCE:
Shenzhen, CHN
DATE OF BIRTH:
25/07/1991
PLACE OF BIRTH:
Chongqing, CHN
MECHANICS - CREW:
1 – Jack Morin
2 – Cederic Lanier
3 – Cyril Heluin
4 – Alex Leduin
5 – Conny
6 – Peter Morin (radioman)
PROFILE
XIONG ZIWEI at 24-years-old is one of the youngest drivers on the tour. He joined the team after team manager Eric Chan saw him execute extreme car control during a drifting demonstration at the Shenzhen Grand Prix five years ago.
After a year in the F4-S Trophy where he finished fifth in 2012 with 109 points and two podiums, he moved up into the premiere class. In his previous 18 Grand Prix starts his best career finish is seventh place at the Grand Prix of Qatar in Doha in 2014, also his best season finishing 14th.
BEST RACE FINISH: 5 / BEST QUALIFYING POSITION: 7 / BEST OVERALL CHAMPIONSHIP FINISH: 12
GRAND PRIX ENTERED: 26 / RACE STARTS: 25
DEBUT: 2012
CAREER INFOS
2016 - 12th F1H2O World Championship
2015 - 20th F1H2O World Championship
2014 - 14th F1H2O World Championship
2013 - 17th F1H2O World Championship
2012 - 22th F1H2O World Championship
2012 - 5th F4-S Trophy Championship
2011 - 5th F4-S Trophy Championship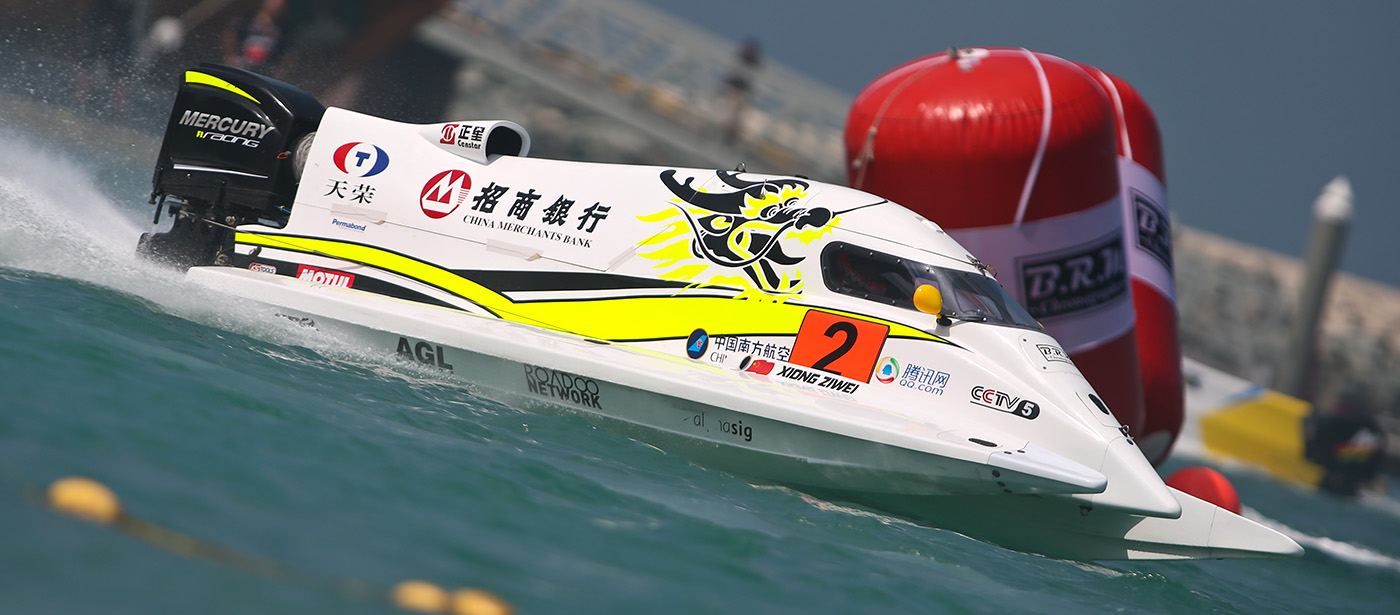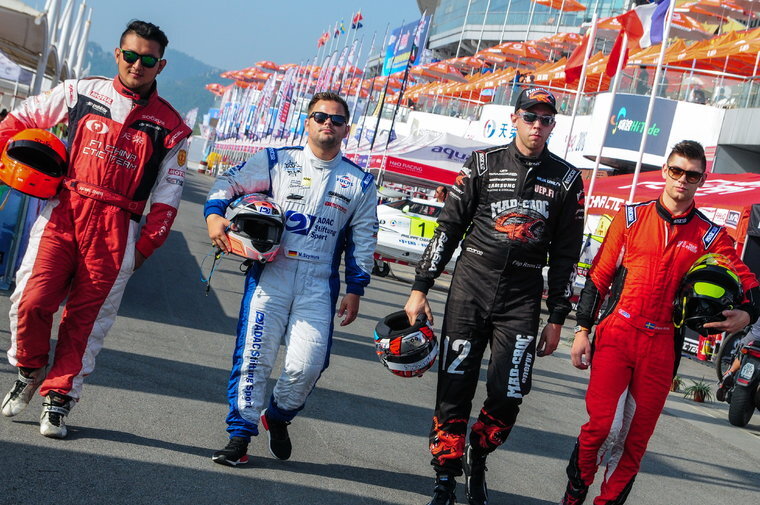 October 3, 2016
4 INTO 1 DOES GO!
Monday, 3 October, LIUZHOU (China): Of the many national and international series that can lead to a seat in the top-flight of circuit racing, the one that puts young drivers in immediate ...
F1H2O
April 21, 2016
TEAMS TO SET ABOUT CLOSING THE GAP TO CTIC F1 CHINA
Thursday, 21 April: But for Sweden's Jesper Forss' spectacular exit from the season-opener on lap 26 at the Grand Prix of Dubai, bringing out the yellow flag and allowing the chasing pack ...
F1H2O