December 7, 2017
VICTORY TEAM'S AL MANSOORI WINS F4-S RACE 1
F4-S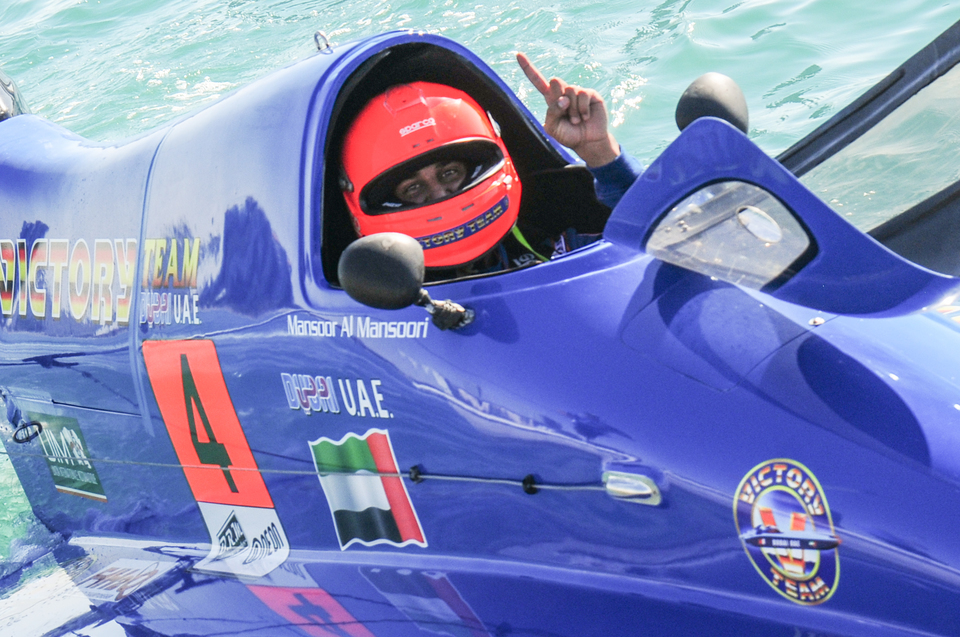 Thursday, 7 December, ABU DHABI (UAE): Victory Team's Mansour Al Mansoori led from start-to-finish to win race 1 of the F4-S Championship and extend his lead in the overall standings.
Mansoori grabbed the lead from pole-sitter Louise Vella at the start and was clear of the pack when Vella tangled with and destroyed a turn buoy, bringing out the yellow flag on lap 4.
Vella returned to the pits to make hasty repairs to her boat, going back out and salvaging two vital championship points, finishing in ninth.
Mansoori controlled the restart and led the remaining laps to take his third race win in the series.
F1 Atlantic's Jeremy Brissett was .23seconds shy of pulling of a famous win, scything his way through the field from seventh at the restart to take second spot, ahead of Abu Dhabi's Mohamed Al Mehairbi who was elevated a place after Mohamed Al Matlae, who took the chequered flag in third, was given a penalty lap for not maintaining his lane at the start.
Mad Croc's Rudolf Mihaldinecz finished fourth ahead of CTIC F1 Shenzhen China's Wu Bingchen and Maverick F1's Corentin Guesnel.
For full classifications/results: http://f1h2o.com/results/2017/grand-prix-of-abu-dhabi/f4-s