December 8, 2016
EMIRATES RACING'S AL MANSOORI WINS F4-S RACE1
F4-S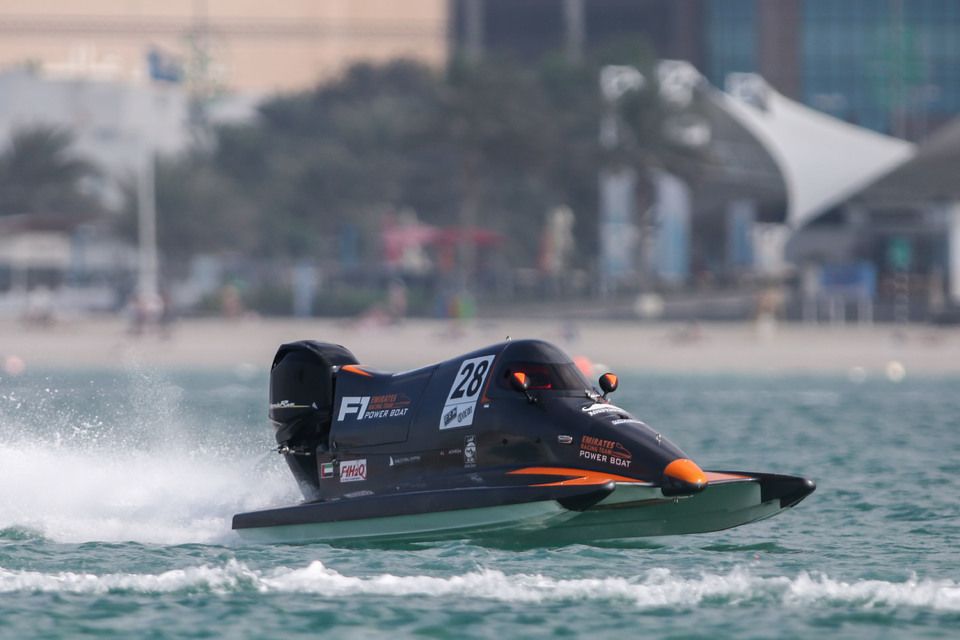 Thursday, 8 December: Mansoor Al Mansoori survived a hook on lap two and a lengthy yellow flag period that ultimately played out to his advantage to take victory in his first race of the year in the F4-S Championship.
The Emirates Racing driver made a blistering start moving up from fourth off the dock to pass pole-sitter Mohamed Al Mehairbi, Jeremy Brisset and points' leader Rashed Al Qamzi and held the lead until he hooked at the end of lap 2, losing places to F1 Atlantic's Brisset, Team Sweden's Kalle Viippo and Abu Dhabi's Al Qamzi.
But on the same lap and at the same turn his teammate Ali Bin Shaiban tangled with the buoys to earn disqualification and bringing out the yellow flag and the safety boat.
From the restart, with the boats in the order of the previous lap, Al Mansoori held off his challengers and maintained the lead to the chequered flag, with Brisset challenging but unable to make a second pass coming home in second.
Viippo and Al Qamzi traded places on lap 11 and 12 with Viippo winning the duel.
But Al Qamzi's fourth spot extends his championship lead with his nearest challenger, Mad Croc BABA Racing's Ferdinand Zandbergen, finishing behind him with Al Mehairbi in sixth.