Bartek Marszalek - 23
COUNTRY OF RESIDENCE:
Warsaw, Poland
DATE OF BIRTH:
09/09/1983
PLACE OF BIRTH:
Warsaw, Poland
MECHANICS - CREW:
1 - Andrzej Dziubek
2 - Maciej Karp
3 - Maikol Chiossi
4 - Nikoleta Kuzimska (radiowoman)

Loris Bossi
Christian Bossi
Andre Schurle
Nadine Schwab
PROFILE
BARTEK MARSZALEK embarks on his seventh year in F1H2O and will be looking to improve on his best season which was 2014 when he tied for seventh in the overall standings with a career best fifth place finish in Liuzhou, China, taking top ten places in every race that year.
He ended last season on a high with a career-best qualifying in Sharjah, making it into Q3 for the first time, posting the sixth best time.
He comes from a family with a strong racing pedigree and started racing in 2005 in the Formula 250 class going on to win the Polish Championship. The following season he moved up to the Formula 350 class and was second in the World Championship.
WORLD CHAMPIONSHIPS: / WIN: / 2ND: / 3RD:
BEST RACE FINISH: 5 / BEST QUALIFYING POSITION: 6 / BEST CHAMPIONSHIP FINISH: 8
GRAND PRIX ENTERED: 28 / RACE STARTS: 25
DEBUT: 2011
CAREER INFOS
2016 - 15th F1H2O World Championship
2015 - 15th F1H2O World Championship
2014 - 8th F1H2O World Championship
2013 - 12th F1H2O World Championship
2012 - 13th F1H2O World Championship
2011 - 20th F1H2O World Championship
2005 - Polish Champion Formula 250
2006 - 2nd World Championship Formula 350
2007 - 3rd World Endurance 8 hour race Formula 4
2008 - 2nd World Endurance 8 hour race Formula 2
2009 - 8th F2 World Championship
2010 - 5th F2 World Championship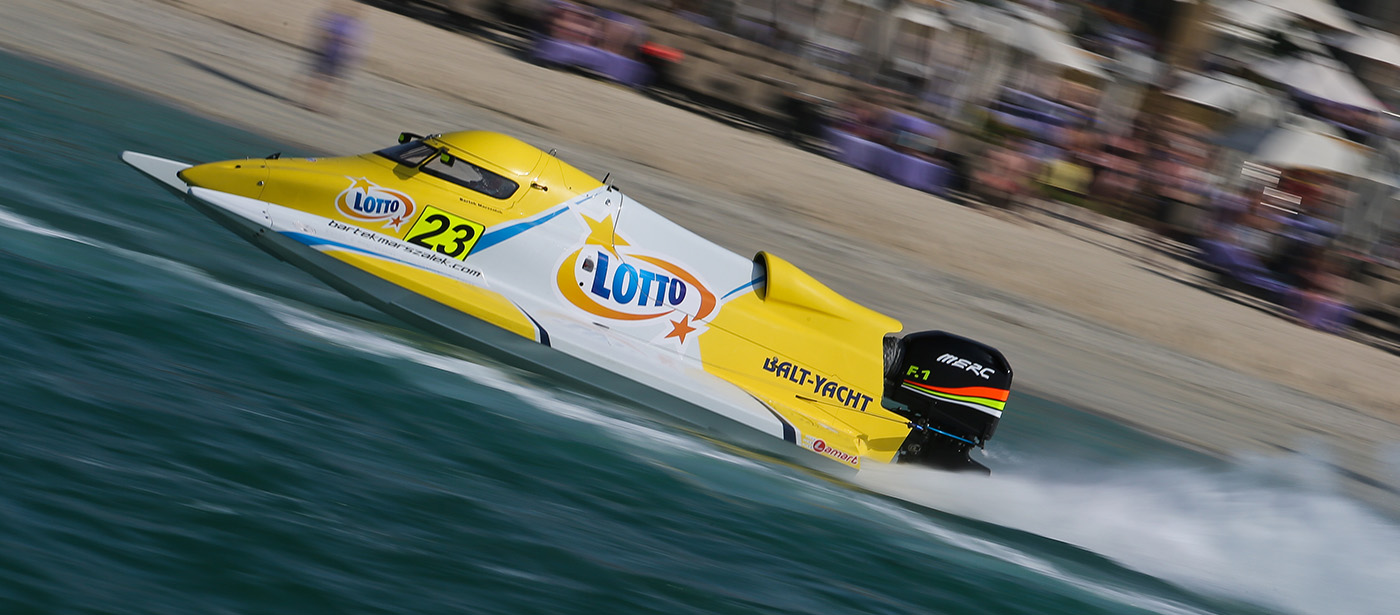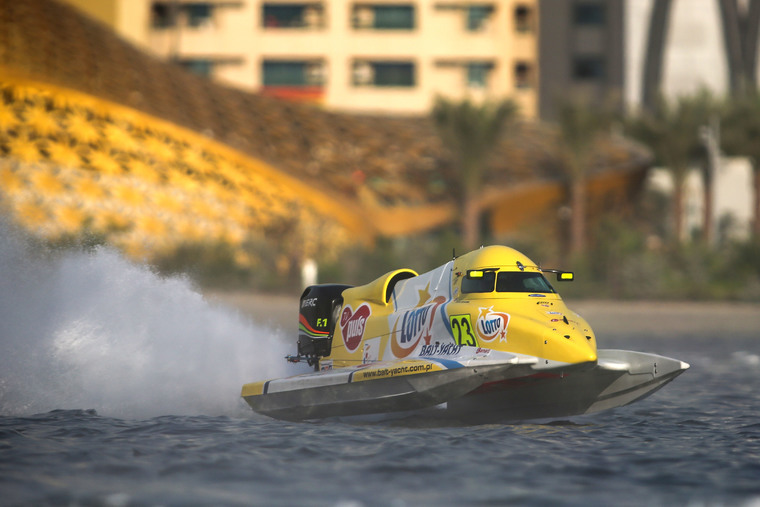 December 16, 2016
MARSZALEK HEADING INTO THE UNKOWN FROM SIXTH SPOT
Friday, 16 December, SHARJAH (UAE): Poland's Bartek Marszalek will launch into the unknown in today's UIM F1H2O Grand Prix of Sharjah from P6 after career-best qualifying ...
F1H2O